Press Release
13th Annual WMSE Rockabilly Chili Winners Announced
With over 4000 participants, the votes were close but they have been tallied. And the winners are…
Over 40 restaurants competed for the top spots in what has become "the chili event" of the season.  WMSE is thrilled to announce this year's winners.  We have two repeat winners and one spot took Best Display along with Best Meat.  So without further ado:
"Most Unique" goes to our first time competitor, Hue Vietnamese.  Congratulations on combining spicy pepper, ginger, and lemongrass creating a flavor extravaganza.
"Best Veggie Chili" goes to Beans & Barley.   Being last years' winner in this same category, Beans & Barley is onto something…something we like to call "vegieriffic!"  Well done Beans & Barley well done.
"Best Heat"  once again goes to McBob's.  Probably receiving the biggest compliment of the day, many folks were overheard stating how "McBob's isn't only the hottest but also delicious."  Good going McBob's.
And finally taking two categories for "Best Meat" and "Best Display" goes to Water Street Brewery.  This is a first for Rockabilly Chili and we are sure a first for Water Street Brewery.   Making the chili and the display took a lot of imagination and skill. Thank you for your efforts they obviously paid off.  Hooray for Water Street Brewery.
"This was our biggest chili ever.  We thank you for attending, for competing, and continuing to support the world's best radio station," stated Station General Manager, Tom Crawford.  With over 4000 participants, we managed to raise over $67,000.  Thank you Milwaukee for showing up to what is surely our biggest event.
Mentioned in This Press Release
Recent Press Releases by WMSE 91.7FM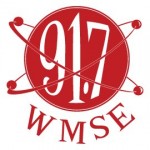 Nov 27th, 2017 by WMSE 91.7FM
This gala and silent auction event is a fundraiser for Milwaukee's favorite community-powered radio station, WMSE.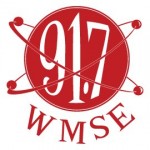 Nov 14th, 2017 by WMSE 91.7FM
Tune in next Saturday at Midnight for the first of many episodes of "Mind Webs."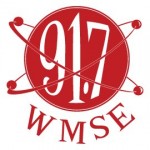 Sep 15th, 2017 by WMSE 91.7FM
Broadcast of MSO 2017 Season begins Sept. 24