Press Release
13th Annual Rockabilly Chili Fundraiser
Music, Food, and Fun for the whole family
With more than 50 competitors signed up, beer chilling, bands set and DJs Johnny Z and Dietrich from The Chicken Shack and Saturday Morning Cartoons ready to spin; the 13th Annual Rockabilly Chili Fundraiser will be one for the history books.  Will Fireman Al Jansen keep his title for best Firehouse Chili now that the public gets to vote?  Will Beans and Barely win best veggie chili and will McBob's once again bring the heat?  All will be decided on Sunday, March 1.
The icing on this year's chili cake is WMSE's very own No. 13 hot sauce—a robust red featuring a voodoo inspired label. This sauce is hot, smoky and a little bit of magic all rolled into one. "I say this every year but I do believe this is our best sauce yet.  It is the perfect complement to what will definitely be our best Rockabilly Chili Fundraiser to date," said Tom Crawford, station manager.
Rockabilly Chili Fundraiser is a chili competition that pits more than 50 Milwaukee restaurants, cafés and caterers against one another to determine the city's best chili as voted on by event attendees. Awards are given to winners in five different categories: best meat, best vegetarian, most unique chili, best heat, and best vendor display/presentation. This year the Milwaukee Fire Department (MFD) will compete for best Fire House Chili. Returning this year are the Chili Pepper races in the mold of Miller Park sausage races, and a growing children's area where Artists Working In Education will entertain and educate.
Advance tickets are $12 and include 4 chili samples. Additional Chili sampling tickets can be purchased at the event for $1 each. Bring two or more non-perishable food items, donate them to the Hunger Task Force and you'll receive two additional sample tickets. Children 10 years or younger are FREE.
This is the event to kick off the spring season.
Mentioned in This Press Release
Recent Press Releases by WMSE 91.7FM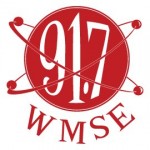 Nov 27th, 2017 by WMSE 91.7FM
This gala and silent auction event is a fundraiser for Milwaukee's favorite community-powered radio station, WMSE.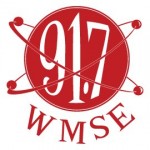 Nov 14th, 2017 by WMSE 91.7FM
Tune in next Saturday at Midnight for the first of many episodes of "Mind Webs."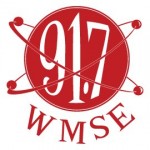 Sep 15th, 2017 by WMSE 91.7FM
Broadcast of MSO 2017 Season begins Sept. 24