Photos
Content referencing Peter Wilt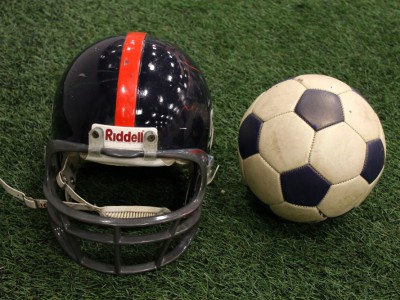 How I came to embrace soccer and what it could mean for America and Milwaukee.
Jul 16th, 2014 by Joey Grihalva

It appears the effort to bring Major League Soccer to Milwaukee is dead. I felt the project had merit as MLS is on the rise in the U.S. and the project was more than a soccer stadium. It had been planned as a mixed use development that would of included retail, residential and office purposes. Additionally the 20,000 seat stadium would of been design to support live concerts as well as soccer. Unfortunately, it appears the effort has lost its key leader, as CEO Peter Wilt is officially stepping down. And in my mind if anyone had the ability to accomplish this project it would havee been Peter Wilt. I say this because he is the popular former general manager of the Chicago Fire, a true Milwaukee native, and well respected in the soccer world. Further he genuinely believed this could be a successful and positive venture here in Milwaukee. In short he was the driving force behind this project. I hope Milwaukee Professional Soccer, LLC carries on but it appears Milwaukee's chance for MLS has passed.
Nov 12th, 2007 by Dave Reid