Jane Islo, assistant Milwaukee Municipal Court administrator.
Photos
Content referencing Jane Islo
Wisconsin Justice Initiative seeks audio tapes to see if court is following the laws on handling defendants.
Jul 24th, 2016 by Brendan O'Brien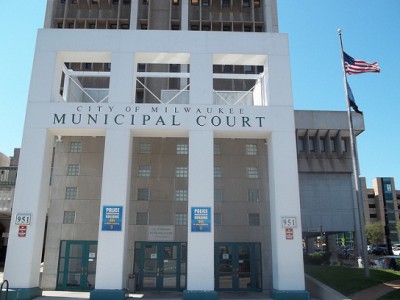 Press Release
"We are merely trying to determine whether Municipal Court is meeting its legal obligations to ensure that defendants get a fair shake," WJI Executive Director Gretchen Schuldt said.
Jul 22nd, 2016 by Wisconsin Justice Initiative
Special Report on Municipal Courts
Study shows municipal court's fines for petty offenses fall disproportionately on the poor.
Nov 12th, 2015 by Brendan O'Brien