Photos
Content referencing Erin Perkins
Press Release
The effort is part of a larger Common Council initiative to engage community members, civic leaders and police in combatting the epidemic of criminal activity in the City of Milwaukee.
Jul 22nd, 2016 by Ald. Bob Donovan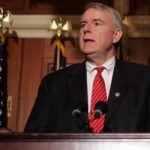 Press Release
April is Sexual Assault Awareness month. This month, I am proud to stand alongside my colleague Dr. Darienne Driver, Superintendent of Milwaukee Public Schools, in raising awareness of the misconceptions around sexual assault.
Apr 28th, 2015 by Mayor Tom Barrett
NEWaukeean of the Week
My favorite event is the Harley Davidson weekend. I love to hear live music and engines rumbling all over.
Dec 16th, 2013 by Newaukee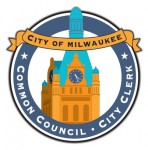 Press Release
Several Common Council members will be trading in their suits and business attire for blue jeans this Thursday (March 21) during a noon hour photo shoot at City Hall.
Mar 20th, 2013 by Milwaukee Common Council