Dream Together Gala
Event Navigation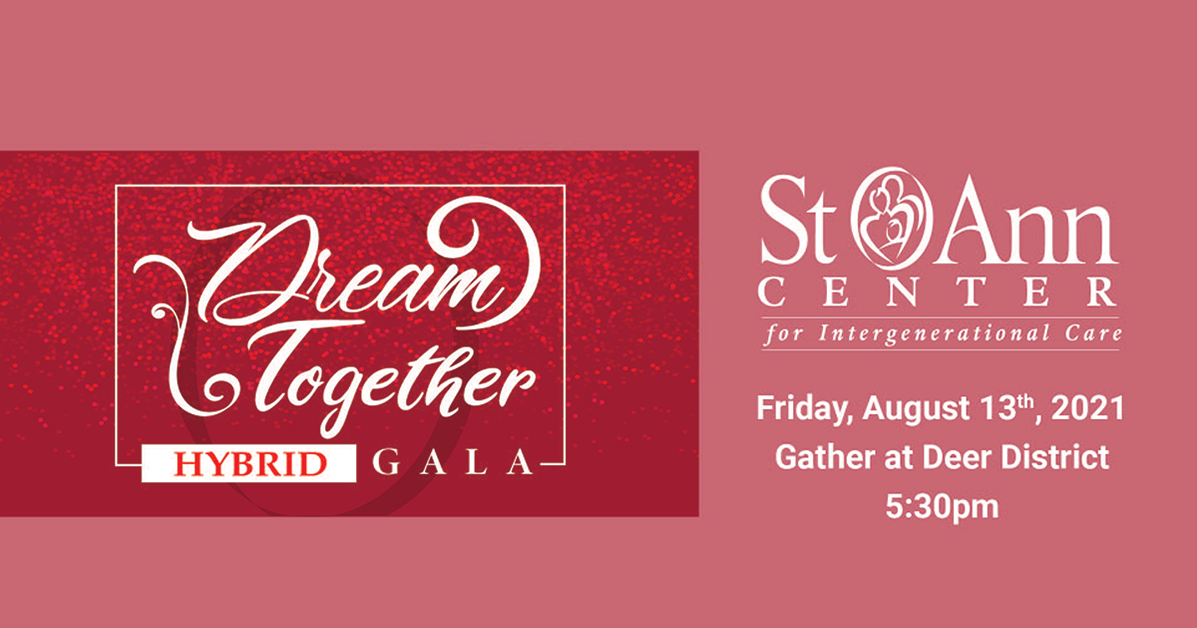 Dreams come true when generous people like you come together to make a difference.
Our in-person Gala will take place in an exciting new venue this year! We'll party at Gather at Deer District, a one-of-a-kind event venue in the heart of downtown Milwaukee at 333 W. Juneau Ave.
Join us for a delicious dinner, silent and live auctions plus Sr. Edna's designer jewelry creations in a fun and friendly atmosphere. Then, sit back and enjoy heartwarming stories from the children, frail elders and adults with disabilities who spend their day together at St. Ann Center for Intergenerational Care.
We promise a night you will always remember!
Guests attending virtually can participate in the auction and watch the evening's program online, from the comfort of your own home. Registration is FREE for online viewers.
Together we aim to raise $230,000 to fund:
• Activity and art supplies needed to keep adult clients and children engaged through fun and enjoyable projects that exercise the mind and body
• Raised bed gardens to add homegrown produce to meals and give children and adults the experience of planting and tending a garden
• The difference between what it costs to provide one day of care to an adult client and the amount St. Ann Center receives from government programs
You can make this $230,000 goal a reality and make so many dreams come true!
To register, or learn of sponsorship opportunities, visit: https://stanncenter.org/gala/