Thanksgiving: Wherein Lies the Good
Event Navigation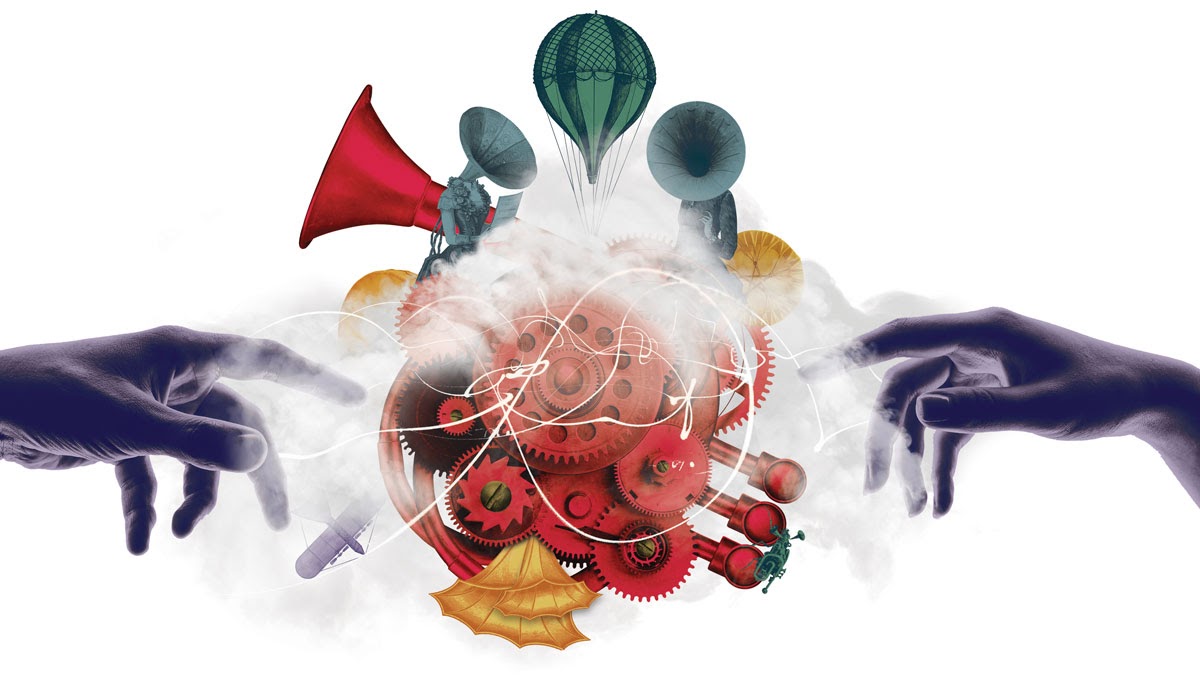 Present Music, Milwaukee's internationally-acclaimed new music ensemble, continues its 2020-2021 Ensemble Series with Thanksgiving: Wherein Lies the Good, an interactive online concert forging new directions for PM's longest running tradition. The concert will take place on Zoom video conferencing on Sunday, November 22, 2020 at 5:00 p.m. Central and will be available to ticket holders on-demand for three months following the concert.
The program includes Alex Weiser's 2020 Pulitzer Prize finalist work and all the days were purple, which sets wise aphorisms in Yiddish and English to poignant music, sung by soprano Eliza Bagg. The concert also features a special performance by instrument builder and composer Mark Stewart along with music by Robin Holcomb, Angélica Negrón, and Milwaukee native and another 2020 Pulitzer finalist, Michael Torke. Favorite guests The Bucks Native American Singing and Drumming Group and Reagan High School Choir return for special remote performances.
An essential fixture of Milwaukee's cultural landscape, Present Music's annual Thanksgiving concert is a musical embrace of our differences and shared humanity. This season's online program will explore new ways of connecting people, inviting audience participation from home. Participants will be invited to sing, dance, and even play an instrument made with a popsicle stick. After the performance, audience members will be invited to ask questions of artists and composers and enjoy one another's company.
TICKETS AND SUBSCRIPTIONS
$10 Online Tickets
Tickets and subscriptions are now on sale at presentmusic.org and (414) 271.0711.
Thanksgiving: Wherein Lies the Good is made possible with generous support from the United Performing Arts Fund, the sponsorship of Saint John's on the Lake, and grants from the Milwaukee Arts Board, the Milwaukee County Cultural, Artistic and Musical Programming Advisory Council, and the Wisconsin Arts Board with funds from the State of Wisconsin and the National Endowment for the Arts.