Former Schlitz Brewery power house. The building is part of the Schlitz Park complex.
In August of 2015 an expansion plan was announced that would include renovating and expanding the building to include a four-story addition with 80,000 square-feet in total of office space. Construction was anticipated to start in 2016. The project never moved forward.
The 2015 expansion plans also include the Rivercenter Building, Schlitz Park Hotel and Schlitz Park Apartments.
Photos
Show All
Content referencing Schlitz Powerhouse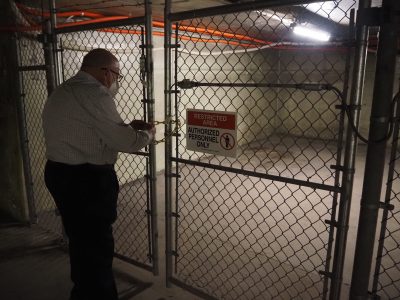 Friday Photos
See the distribution center tunnel, massive chiller system and remants of the Brew House.
Sep 24th, 2021 by Jeramey Jannene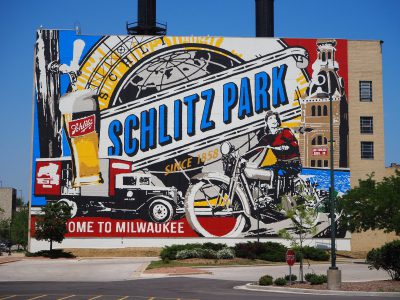 The new mural is the largest Downtown.
Jun 18th, 2021 by Angeline Terry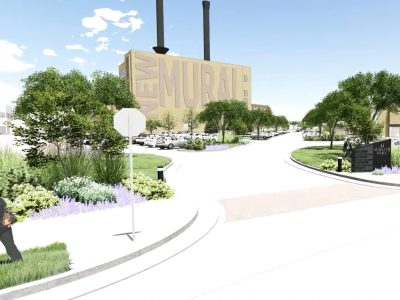 Visual Art
Greg Gossel will paint 9,600-square-foot mural in Schlitz Park this summer.
Apr 5th, 2021 by Jeramey Jannene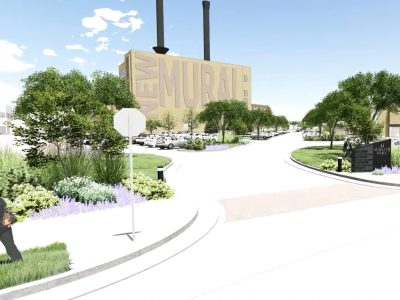 Milwaukee Downtown looking for the mural that makes Milwaukee famous.
Aug 19th, 2020 by Jeramey Jannene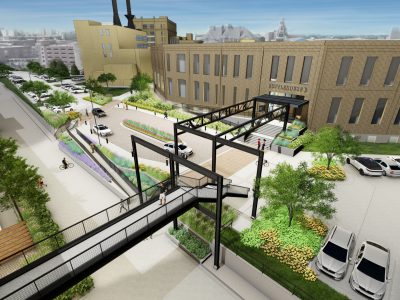 Eyes on Milwaukee
New owners making improvements to historic office complex, including new Brown Bottle restaurant, plaza.
Aug 5th, 2020 by Jeramey Jannene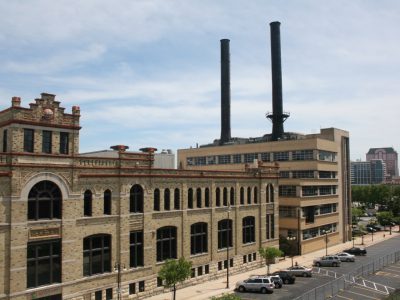 Plats and Parcels
Plus: the Giuffre brothers divide their property. And The Urbanite temporarily closes.
Feb 10th, 2019 by Graham Kilmer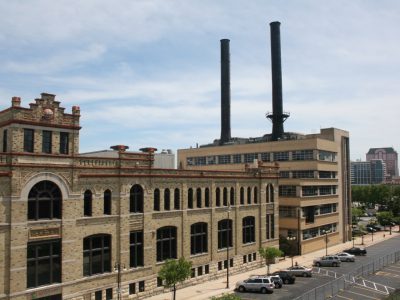 Plats and Parcels
Plus: Masonic Hotel construction planned for 2019.
Dec 23rd, 2018 by Graham Kilmer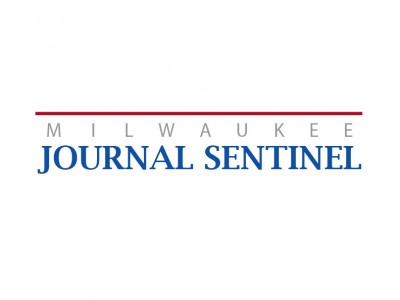 Citation
Aug 6th, 2015 - Milwaukee Journal Sentinel - Tom Daykin
Building data on this page, including assessment information, was last updated on September 6, 2020
See something wrong? Want to report an issue? Contact us.