1910 on Water is an apartment building on Milwaukee's Lower East Side. Back to the full article.
1910 on Water Construction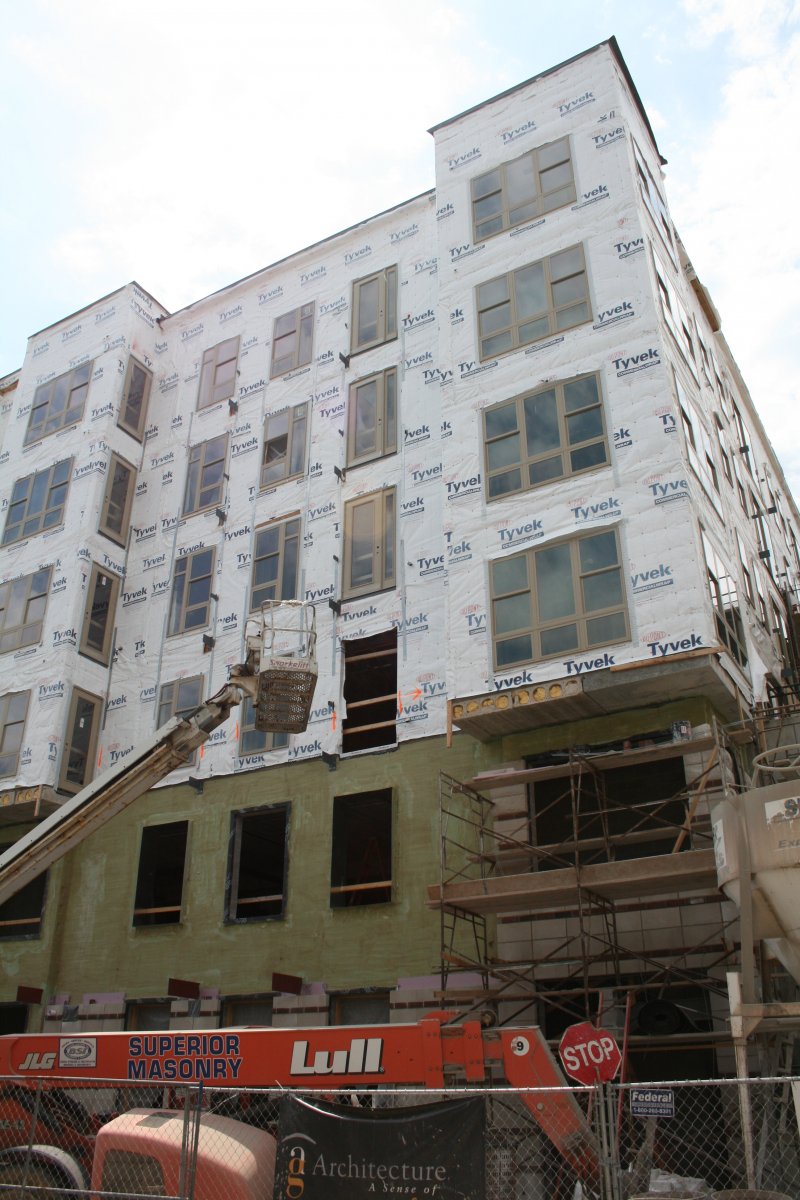 Picture 5 of 13
A shot of construction of the Wangard Partners' 1910 on Water apartment building from Water Street. Photo by Jeramey Jannene, taken June 24th, 2012. All Rights Reserved.