Bar Exam
The Backyard, a Unique Bay View Bar
A tavern here since 1909, and where else can you grill your own steaks outdoors?
//end headline wrapper ?>
Get a daily rundown of the top stories on Urban Milwaukee
When at home, Milwaukeeans are often accustomed to grabbing a beer and heading out to the backyard to do some grilling. When at The Backyard, a Bay View tavern that is dog- and grill- friendly, Milwaukeeans are free to do the same in a controlled environment complete with posted rules governing the deportment of canines and humans.
The tavern's name comes from its defining attribute — a spacious open gathering place to the south that abuts the old cinderblock saloon. The surprising thing about the location of this pleasure grounds is that it is sited on one of the very few vacant lots on busy S. Kinnickinnic Ave. In every direction new construction is going up in the area, often after the land had been cleared of existing buildings, an expensive proposition. Here sits a vacant lot where a storefront building with a motion picture theater existed back in 1909, when this cinderblock tavern was built.
Land Assessment Quadrupled in 2017
How long this prize property will continue to serve as an outdoor adjunct to the tavern next door remains to be seen as the land's value increases. In 2016, the assessor calculated the land value here at $2 per square foot. For 2017 the number quadrupled to $8 per square foot. After a while, paying taxes on dirt gets tedious, and proves unremunerative, so let's head out to the backyard before they build something here.
A Vibrant Interior
Convention dictates that we first visit the bar to purchase a drink before heading outside. The entryway is a cutout corner located at the southeast of the 25-foot-wide cinderblock building. The tavern room runs about 52 feet deep, incorporating such conveniences as a men's and women's toilet. The bar is along the south wall and is amply filled with various drinks for the thirsty, surmounted by a television above. Spin around from your seat and take a look at the north wall and you will see it is filled with work for sale by local artists. In Bay View even the bowling alley sells works by local artists. You'll also see that every day has a happy hour from its weekday 3 p.m. opening (noon Saturdays) until 8 p.m. On Sunday, when it also opens at noon, happy hour runs all day, so we have that to look forward to, especially if $2 Miller Lite taps are an inducement. Signs posted on the ceiling provide hebdomadal guidance for your drinking regimen, with the message "Specials every day of the week!"
At the end of the bar, just beyond the lit sign that reads "BAR" in large 3-D bright red letters, is a 40-inch-wide door that leads to The Backyard's backyard. I know you're itching to get out there, but we're not done inspecting the interior. What's this? Another sign of Milwaukee domesticity in a saloon setting: a cabinet stuffed full of board games for when you don't feel like hanging out in the backyard. There is a hanging garden of chips and pretzels, and six amusement devices, including electronic darts, all poised on the original maple floors. A lonely table in a corner with two seats is merely a sideshow to the main attraction — a pool table that will serve its purpose in a pinch. There might be a couple of tight shots, but that's all in the game. If you look up you will see an old medallion from what must have been a centrally located hanging light fixture during the building's earliest days, when this was pretty much just a single room, with no bathroom accommodation for women patrons beyond the owner's apartment above, and a single toilet for the men.
The Backyard of The Backyard
O.K., let's head outside now. You've been patient. Say, do you happen to have any raw steaks in your shopping bag? You do? We're in luck! There are three gas-fired grills lined up along the wall of the tavern. Above them are posted the ten Grilling Rules of the house. (#2, "DO NOT start grilling until you are assigned a grilling section"; #3, "Please see the bartender to be assigned a grilling section.") Done and done, and a Grill Master has been duly assigned (#4).
Let's fire these babies up. What? You forgot the spatula! No problem. (#7 "We have $2 spatulas for sale if you forgot yours.") Other amenities here include a bean bag toss, picnic tables, lounge seating, a covered area with a firepit, a sheltered bar for busy occasions, outdoor television, heat lamps and even a motion picture screen for movie nights.
There is water for your dog, as well as for you, located below the five Dog Rules, which require the owners, who are forbidden from barking, to be on a leash at all times.
An Early Concrete Block Structure
This bar had its beginning on August 17th, 1909 when August Meyer took out a permit to build a $3,000 "Store & Flat" at what was then 889 Kinnickinnic Ave. It was to be a one-story building, designed by architect William J. Buscher, and it was to be constructed of a marvelous new material — Rusticated Concrete Block. These were concrete masonry units designed to very poorly resemble natural stone. The material, now ubiquitous, although rarely rusticated, was usually used in utilitarian single-story structures, like gas stations and garages. The use of concrete masonry units as the principal building material on commercial and residential structures was considerably rarer. This is one of the oldest remaining of such cinderblock buildings to be located on a busy commercial street (another from the period is the Kren Building at 2649 N. 27th St.)
While construction was already under way, Meyer had second thoughts, and sent his architect scurrying back to the drawing board. On September 22nd, 1909 Meyer took out a second permit to "bld. addl. story to present 1-story Bldg." That set him back an extra $1,300. Behind the new building was an older frame residential structure that remains as part of the property.
By June, 1926, Frank Dollack was the owner, and he directed his attention to the cottage in the rear on its unsubstantial foundation, probably made of rotted wood. When it came time to choose a new material for the $215 underpinning job, you can be sure he chose 10-inch concrete blocks, non-rusticated.
Once a Tavern, Always a Tavern
In September, 1934, Dollack, along with hundreds of Milwaukeeans, applied for a certificate of occupancy for the purpose of conducting a legal trade in alcoholic beverages at their premises.
With Prohibition ended, thus went with it the fiction of a "Soft Drink Parlor," under which license Dollack had operated the joint during the dry days. "What was the former use of the premises?" the form asked. "Tavern," responded Dollack. No surprise here, or to the residents of Bay View back then.
In 1945 the ladies finally got their own toilet room. The urinal in the men's room dates to 1953, replacing an earlier unit.
By 1950 the place was owned and operated by Matt Scholtec, who installed a Combustioneer gun type oil burner and a 275-gallon tank in the rear building. This, at a time when most of Milwaukee was shifting to clean natural gas. The tavern building remained coal heated.
In January, 1956 Scholtec undertook a remodeling project in the tavern building. He was given permission to drop the ceiling (since undropped) and to close the three windows facing the yard. (They remain blocked up.) In May, 1956, pleased with the interior work, he got a permit to remodel the front, using a stone masonry wall, of the tawny stuff popular back then, which also remains a signature of the building today.
Scholtec stretched his luck in April, 1957 when he proposed an addition to the rear of the tavern for a kitchen. There wasn't enough room between his building and the old cottage in the rear, so the plan was dropped. Still, in June, 1957, a new sign went up on the building announcing "Setter's Tap — FOOD."
If you think it was curious that the old cottage was outfitted with an oil burner as recently as 1950, imagine the bar itself. It was heated by coal until operator Al Ramsey removed it and installed a natural gas unit in November, 1966. Ramsey bought the place that year on a land contract for $48,000. Even a half-century ago, coal trucks were rare vehicles in the city. Those who heated their dwellings with the bituminous fuel were generally pitied by their oil and gas fired betters.
Setter's Tap kept about its business in its low key way, and the much vaunted fireproof qualities of cinderblock structures was given a test in July, 1972 when a blaze caused $1,000 damage to the interior of the structure. Francis Ramsey took out a permit to repair the damage, which included replacing the wall finish, installing new ceiling tile, and rebuilding the bar "to existing size and shape."
In 1972, and until at least 1990, the bar was 16 feet by 8 feet, and was located in the middle of the room, with seats on all four sides. In 1975 we find that the building is still owned by Scholtec, since the Ramseys defaulted on the land contract. A series of operators followed, including Norman Demlow, Keith K. Zweck and Walter Oliver, who operated Settler's in 1978, after buying the building for $42,000.
One Tavern: Many Names
In 1981 a group called Investors IV, Inc., bought the building and cottage for $71,750. Its lead partner, Joe Ales, had a good name for tavern ownership. In April, 1981 it was known as the "Brass Keg," and was operated by Joe Zajak, who hung an Old Style sign out front to announce the fact. In 1983, the place was operated by Robert Williamson.
Edward Beauchamp, a resident of the Regency luxury high rise at 929 N. Astor St., got a license for the "continuous legal non-conforming use" of the building as a tavern. In 1988 the license was held by William J. Larsen, doing business as Chasers, with a capacity of 50.
In 1989 the place became "Slugo's," with a capacity of only 25, due to the entrance door, which swung in. In 1990 we find Bruce Frederick operating "Pumps" here, followed in 1991 by Betty Nieves doing business as "Got-Cha," and then, in 1992 Fidel Torres thought he would open "Sharks" here, but that did not come about.
Tony Hegerty opened it as "Chasers" in November, 1992. This was an era when Bay View was not a diamond in the rough — it was just plain rough, and so was Chasers. The place was succeeded briefly in 2008 by the Telluride, billed as the city's first Eco-Friendly bar.
The building and cottage were put up for sale in 2010 for $299,000, and the current owner, Sam Leaf, opened The Backyard on October 31st, 2011.
The lesson is over. Let's go play in The Backyard.
On Tap - Sponsored by Lakefront Brewery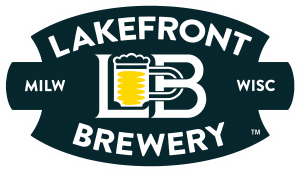 Bell's Oberon
Bell's Two Hearted Ale
Crispin Original Cider
Enlightened Brewing Kettle Amber Logic
Enlightened Brewing Prototypical Porter
Guinness
Lakefront Riverwest Stein Beer
New Glarus Spotted Cow
Third Space Happy Place
Miller Lite
Photos
The Verdict
Trade Name: The Backyard
Location: 2155 S. Kinnickinnic Ave., City of Milwaukee
Neighborhood: Bay View
Subdivision: Gabrielson's Subdivision
Phone Number: 414-751-4087
Website:  https://www.thebackyardmke.com/
Facebook: @theBACKYARDpubMKE
Twitter: Inactive
Capacity: 160
Year Established: As The Backyard, November, 2011
Year Building Constructed: According to Assessor records, 1908. According to Building Permit, 1909
Building Owner: Leaf Property Investments, LLC
Estimated Annual Rent: Rent for the 1,333 square foot tavern is estimated at $13.36 per square foot for a total of $17,815 annual rent according to Assessor's calculations. Operator owns building through an LLC
Property Assessment: The 3,646 square foot lot is assessed at $29,200 ($8.00/s.f.) and the improvement is assessed at $249,600 for a total assessed valuation of $278,800. Previous assessment: $264,200. Land assessment quadrupled, 2016-2017
Property taxes: $8,076.42 Paid on the Installment Plan
Legal Entity: A.A. Entertainment, LLC.; Sam J. Leaf [D.O.B. 02/24/1987] Agent, 100% Owner.
Business: Tavern. Alcohol sales 90%, Food: 5%, Entertainment: 5%
Walk Score: 83 out of 100, "Very Walkable" Most errands can be accomplished on foot. City Average: 62 out of 100
Transit Score: 50 "Good Transit" Many nearby public transportation options. City Average: 49 out of 100
Aldermanic District: 14th, Tony Zielinski
County Supervisor District: 4th, Marina Dimitrijevic
Police District: 6th
Bike Racks: Plenty in the area. Many folks just haul their bikes into the The Backyard's ample backyard.
Displaying political contributions between people mentioned in this story. Learn more.
Bar Exam