Bar Exam
Roman Coin a Pub For Pooches
Pets are welcome at the historic, 1890 tavern. It's a classic hangout.
//end headline wrapper ?>
Get a daily rundown of the top stories on Urban Milwaukee
A sign in the window of Regano's Roman Coin, 1004 E. Brady St., sends us a welcoming message even before we enter the doors of the 1890 tavern built for Captain Frederick Pabst.
"Bring your own food," it reads. "We are happy to supply you with plates, napkins and utensils."
And while you're at it, bring some food for your dog, too, since canines are welcome here. The "Coin" is also happy to supply your pet with bowls to eat and drink from. On Saturday afternoons, the bar practically resembles a kennel, as pet owners flock to the place during their pet potty walks. You wonder why your spouse is so eager to walk the dog on weekend mornings? Now you know.
This is one of the most documented of Milwaukee's bars, so the Bar Examiner will dispense with the usual historical analysis, which you will find in an account of an earlier Urban Milwaukee visit of July 2013, as well as in the writings of Brady Street historian Frank Alioto.
Instead, let's get down to the business of the here-and-now, since the potted hibiscus plants are back on the sidewalk and out from behind the sunny tavern windows where they spent the winter. The patio tables and chairs are unchained, and it looks like people are almost ready to get outside and sit under the vintage neon Blatz sign at the northeast corner of N. Astor and E. Brady streets. Shall we join them? Sitting outside and drinking on Brady Street is a sign that spring has arrived.
The dog's behaving nicely, too. Maybe the bartender has a treat for him. That's a good boy.
The entry is on the corner of the building, nicely inset and covered from the rain by a little truncated turret above with bay windows overlooking the street. This is one of those bars that has a steeple in sight, which is a pleasant neighborly thing. The tower of the 1886 St. Hedwig's Church also features a visible clock, so you can track your drinking progress right from the street. Its mighty bell announces the hour. You'll know what time it is even if you're not looking.
We're in — but careful stepping over the dogs. The floor is ancient first-growth maple and has been in place since
Otto Strack
first built this Pabst Brewery "Tied House" in 1890. Large windows let in light and a view of the active intersection beyond. Unlike the floors, much of the vertical woodwork here is 21st century, done in a sensitive restoration of the old bar. The windows had been boarded up for decades, and the change was considerable. Unfortunately, the renovation work stopped at the dropped ceiling, which extends below the original window tops. Therefore the room still has the somewhat cramped feeling that you would ordinarily find in a bar located in a
Riverwest
frame dwelling with dumpy ceilings. Lifting the ceiling some day to its original 14 foot or so height would greatly change the atmosphere.
But the tavern business is tough these days, and nobody is complaining about the ceiling. The audience is much younger and more numerous than before the windows opened up.
The bar has been in the Regano family since 1966. It will celebrate its 50th anniversary in December.
As you step up to the bar, notice the seating here is on two levels, with the north half being a step above the south half of the bar. There is a gap in the bar for the bartender to get back and forth. Before you take a seat at the south end of the bar, by the big windows overlooking Glorioso's Market across the street, note what is beneath your feet: A trap door, which is the only access to the basement from the interior. Every now and then you might have to get up if one of the beer kegs blows down in the cooler and the bartender has to go down and change it.
Unlike a lot of places, there is no mirror behind the back bar. Despite this omission, you will still find quite a bit to admire amongst the countless liquor bottles and other memorabilia. You will find old pictures of the bar, chalkboards with featured specials, flat-screen televisions, snacks, and all of those napkins, dishes and utensils for the food that you brought or have delivered to the tavern.
There is a posted quote from Oscar Wilde that reads, "If you can't find it on Brady Street you probably don't need it." Wilde cruised Brady Street when in Milwaukee in March, 1882 to deliver a lecture, and his quote referred to the abundance of everyday goods available for the immigrants who were swelling the neighborhood by the dozens per week. Also on the wall is an excellent painting. It is a somewhat expressionistic portrait of the late Joe Regano, who opened this working-class bar in 1966 when the area was still full of old timers and factory workers. The bar was on what was still the Sicilian side of N. Humboldt Ave. It was more Polish to the east, on the other side of St. Hedwig's. Regano's was more of a St. Rita of Cascia parish kind of tavern, you know. Might cross Humboldt to go to Sciortino's for some rolls, but that's it.
One sign you better notice in the tavern is the one that reads "Cash Only." But, before you panic, it has a helpful footnote: "ATM available."
The bar walls also include Brewers schedules and banners, awards, commendations and other mementos, including a framed photograph of two young fellows in matching sweatshirts. The subjects are identified as "Jim and Russ Klisch at Opening Night" of Lakefront Brewery, 1987. I was there that evening, as was Jeff Beutner, who now does Urban Milwaukee's "Yesterday's Milwaukee" column, so the photo brings back memories.
The Klisch brothers picture is hanging on the north end of the bar, one step up from the rest of the place. Here the bar sweeps around leaving a nice captain's seat perch for a couple of people. The notable feature here is a well-tended pool table with nice straight cues.
It is a good place for a game of pool, except for when people are sitting at the bar in this area (nobody likes a pool stick in the groin, but how else are you going to get them to move when it's your shot?) The pool table is also no fun when somebody tries to convince you to play partners. Otherwise, it's ideal.
Well, we can't be in a bar too long without a visit to the bathroom, and for gentlemen, a trip to the Roman Coin men's room is a trip through time. The urinal, over the years, recedes deeper and deeper into the floor as the surrounding tile is built up.
Admire, too the ingenuity by which water is piped to the porcelain device. I have counted 21 separate pieces of piping that have been joined together just to bring the water less than three feet from the floor to to the faucet. A symbol of yet another accretion of time.
When comes the day to remove this urinal, don't bother calling a plumber — it will take an archaeologist!
Community Service
Today the Roman Coin is operated by Teri Regano, the daughter of the founder. She was among the supporters of the 1990 Tax Incremental Financing District that brought changes to what had been a marginal neighborhood. With the TIF and other inducements, the plywood began flying off the facades of buildings on the street, including this one. Regano has remained active with the Brady Street Business Improvement District, also one of the city's first such organizations. The group puts on community events and the numerous street festivals that are associated with this entertainment district. The bar is also the site of many public meetings for neighborhood groups. Developers have been known to stop by for a drink after being grilled by neighbors about a pending project.
More than one politician has held fundraisers here, and the bar is host of chili cook-offs and other similar events.
The food events require closing off the pool table, which becomes a dining table for the duration, but the sacrifice is worth it, for this is one of those numerous places where you can eat a better meal for free than you could pay for in other cities.
On special occasions, the meals are served on hand-thrown pottery that is a pastime of the owner.
Teri Regano's wares will be available outside the bar at the Spring on Brady 5th Annual Art Walk on Saturday, June 4th. Oh, and you think your dog has talent? Let's see how Fido stacks up to the puppy artists whose paintings will be on display by While You Were Out Pet Sitting Services., also to be on display here.
On Tap - Sponsored by Lakefront Brewery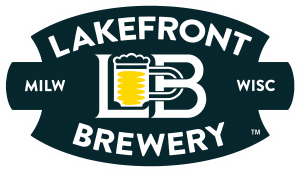 Old Tankard IPA
 Angry Orchard Cider
 Bell's Oberon
 Black Husky Pale
 Boulder Nitro Mojo
 Lakefront Fixed Gear
 Lakefront IPA
 Lakefront Riverwest Stein Beer
 Lakefront Smash
 New Glarus Spotted Cow
 Pabst Blue Ribbon
Photo Gallery
The Verdict
Trade Name: Regano's Roman Coin
Location: 1004 E. Brady St., Milwaukee
Neighborhood: Lower East Side
Subdivision: Hubbard & Pearson's Addition [c.1855]
Phone Number: 414-278-9334
Website: None Found
Facebook: https://www.facebook.com/The-Roman-Coin
Twitter: https://twitter.com/romancoinmke Inactive since 2014
Description: Bar is a cornerstone of the Brady Street revival, and among the most dog-friendly of Milwaukee establishments. Old Pabst tavern has its charms, great place for sidewalk drinking in season. If you're lucky the Murphy women might bring by some treats — and not just for the dog. The owner is a mean cook too, or just bring your own.
Signature Drink: Pabst Tall Boys are $2 on Wednesdays. A number of rotating and somewhat complicated drink specials offer distilled spirit and fermented malt beverage pairings, or as the regulars call it, "a shot and a beer."
Capacity: 80
Restrooms: 1 Men's and 1 Women's restroom. The urinal in the men's room merits scrutiny
Year Established: Celebrating its 50th anniversary as Roman Coin this year. Was built as a Pabst Brewery Tied House, has been tavern since. Under current ownership and operation since December 15, 1966.
Year Building Constructed: Constructed in two phases, c. 1890 (south) and c. 1951 (north). Older portion has foundation of limestone from the Story Quarry, newer portion of concrete block.
Estimated Annual Rent: Tavern:  1,592 square feet at $20.21/s.f.=$32,174.32 per annum according to City Assessor's calculations. Property is assessed at $71,300 for the 2,850 square foot lot [$25.00/s.f.] and $354,700 for the 4,174 sq. ft. building for a total assessed valuation of $426,000. Taxes of $14,220.71 paid in full. Operator owns property
Property Owner: Demano Incorporated
Business Owner: Demano Incorporated, [Mary] Teri Regano Agent. D.O.B. [XX/XX/XXXX] 100% owner [D.O.B. could not be determined to to city record unavailability.]
Business: Business: Tavern Alcohol 100%
Walk Score: 94, Walker's Paradise
Transit Score: 54, Good Transit. Got the Green Line at the front door and a streetcar to follow some day soon it is hoped.
Game of Chance: Pinball, stepping over dogs
Game of Skill: Pool, Wednesday Trivia Nights
Aldermanic District: 3 Nik Kovac
Police District: 1
Hours of Operation
| Is Open? | Day | Open | Close | Expected Customers | Age Restriction |
| --- | --- | --- | --- | --- | --- |
| True | Sun | 10:00 a.m. | 10:00 p.m. | 50-100 | None |
| True | Tue | 11:00 a.m. | 2:00 a.m. | 50-100 | None |
| True | Wed | 11:00 a.m. | 2:00 a.m. | 50-100 | None |
| True | Thu | 11:00 a.m. | 2:00 a.m. | 50-100 | None |
| True | Fri | 11:00 a.m. | 2:30 a.m. | 50-100 | None |
| True | Sat | 10:00 a.m. | 2:30 a.m. | 50-100 | None |
Displaying political contributions between people mentioned in this story. Learn more.
Bar Exam