Bar Exam
D.I.X. Bar A Marvel of Old Architecture
110-year-old bar has tin ceilings and oak bar, floors, wainscoting, ice box and on and on.
//end headline wrapper ?>
Get a daily rundown of the top stories on Urban Milwaukee
This attractive building at the northwest corner of S. 1st St. and W. National Ave. is one of the state's pre-eminent examples of Italianate commercial architecture of the late 19th century. In a neighborhood where nearly every structure of comparable vintage has been insensitively remodeled at one time or another — some are only now recovering after a half-century hidden behind plywood — this noble edifice retains its original storefront and elegant, dentilated cornice.
The cast-iron cresting on the roof, a common conceit of the era, remains, while similar details on many Milwaukee structures were long lost. A square brick column holds up the southeast of the building, where the original entryway, incised into the corner, invites us in.
Why, this is awesome! The door is framed by well-proportioned windows and opens up to a large room of pleasant dimensions and volume. The 14-foot ceilings are the original tin, although painted black, which was not a traditional color of the era, when architects hoped to flood a building with as much natural light as possible. Still, the windows that reach to the ceiling provide plenty of light in the inside if you get here early. When it ramps up into a hopping gay disco later in the night, the black ceilings will make perfect sense.
The interior is about 25 years newer than the building, which was constructed in 1880 to house the feed and flour store of
Henry Westphal
at what was then 325 Clinton Street. Westphal and his family lived next door at 282 National Avenue. That spot, sans residence, is now the volleyball court for
Fat Daddy's
bar.
Westphal died in 1900, and it appears the building became a hospitality spot shortly thereafter. The massive oak bar with intricate detailing that confronts you as you enter the place dates to the first decade of the 20th century, as does an old oak ice box and a vintage telephone booth, left behind for the novelty. There is a forest of oak as you look around, including original doors, floors, wainscoting, and even oak frames on the very wide bevelled mirrors that are hung at just the perfect height throughout the bar. We have oak tables, oak pedestals and every possible manifestation of Genus Quercus surrounding us.
None of these original touches that we so admire today much impressed the assessor when he dropped by in 1974. Then known as Jack's Tap, it was a:
solid bldg. in fair cond. on exterior. Interior poor cond. — no modernization. Rooming house in very poor cond. A total of 13 rooms. 7 are used now. Rend for an avg. of $9/wk. Only one bath shared. Owner does not rent out remainder of rooms due to lack of plumbing.
The rooming house has since been converted into a single 2,209 square foot apartment that sits atop the 2,211 square foot tavern.
Back down in the bar, the north end of the place is devoted to a small stage/dance floor area where entertainers perform from time to time. For example, you are invited on Friday May 13th to audition before drag star Trannika Rex to qualify to perform at the 2016 Pridefest Dance Pavilion as one of the Sinful Go Go Boy Dancers. Pridefest is coming up on June 10-12th, leaving you little time for codpiece shopping and to perfect your moves.
In the after-work hours the bar is a happy place to congregate, and is certainly roomy enough to wander around in. For those with an interest in genuine architectural details, this place is a marvel. Of course, have a couple of beers and make sure to visit the men's room. It is one of the few areas of the bar to have been remodeled, which is just as well since plumbing is one thing the 21st century does better than the 19th. Still, there is a sensitive touch shown here: although the sink is new, its marble surround is original, albeit with a small chunk knocked out of it.
Was Prohibition Era "Soft Drink Parlor" — and Then Some
During Prohibition this place was licensed as a "Soft Drink Parlor." History has shown us that virtually every such parlor had previously been a tavern. History has also shown us that virtually every "Soft Drink Parlor" — which could serve beer up to one-half per cent alcohol — was selling drinks with a bit more alcohol content than you'd get in a slice of bread.
Such was the case here in 1927 when this was a restaurant operated by Frank Sinur. Prohibition agents "raided the place and found 75 pints of beer, 90 gallons of beer mash and 75 gallons of wine."
The agents came in the bar, ordered the drinks, and without testing the drinks for alcoholic content, proceeded to raid the bar, arresting Sinur and his son Stanley Sinur. Later, a test determined that the beer was 2.54 percent alcohol, but the men's lawyer argued the search was illegal, since the beer purchased had only been suspected to be with excessive alcohol content, and not proven to be so.
Legit Again
In 1934, after the end of Prohibition, Stanley Sinur, like hundreds of Milwaukeeans, took out an application to occupy his former "Soft Drink Parlor" as a tavern. The prior use of the property? "Tavern," Sinur said. By 1958 it was Jack's Tap, and Jack was ordered up on the roof to fix the old chimneys. By 1979 Michael A. Pelsey occupied the old building as Timer's. During that era, the neighborhood was a hopping place with bars being particularly busy in the pre-Water Street era. Lines would form outside Timer's which was known for straight table dancing and other pleasures. Just a block away, La Cage offered a similar experience for the gay scene. Timer's was only open on weekends, and after Pelsey sold it in 2006, the bar became The General's for awhile before settling into its new identity in 2009.
A Breach of Promise
I suppose there have been many promises of a romantic nature made in this building over the years, some of which perhaps fell through — or were never seriously intended.
But who among the forlorn today have the moxie of Miss Mary Owen, who was a cook here in 1930 when this was the "restaurant" of Frank Sinur?
Owen sued Sinur for $5,000 in August, 1930 on grounds of breach of promise. Her boss had made "frequent promises of marriage between March, 1928 and January 6th of this year," a reporter noted. "Then in February, she says, he married another woman."
Let's hear it for Miss Mary Owen!
On Tap - Sponsored by Lakefront Brewery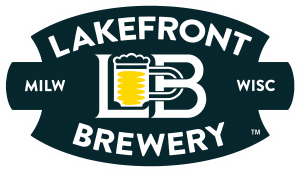 Smalltown Brewery Not your Father's Root Beer
 Island Orchard Cider
 Lakefront IPA
 Lakefront Riverwest Stein Beer
Photo Gallery
The Verdict
Trade Name: D.I.X.
Location: 739 S. 1st St., Milwaukee
Neighborhood: Walker's Point
Subdivision: Week's Subdivision
Phone Number: 414-231-9085
Website: None
Twitter: https://twitter.com/dix_milwaukee
Description: A remarkable Italianate building survives in excellent condition as a modern gay bar on a bustling corner in Walker's Point. Expect the location to become even more prominent as the neighborhood development continues apace.
Signature Drink: They have managed to keep the shot and beer mentality here, so pour me a Lakefront IPA, and see what I can get for that Sinful Go Go Boy in the jockstrap down at the other end of the bar.
Capacity: 180
Restrooms: 1 male and 1 female restroom.
Year Established: 2009
Year Building Constructed: 1880
Estimated Annual Rent: Tavern:  2,211 square feet at $17.72/s.f.=$39,178.92 per annum according to City Assessor's calculations. Property is assessed at $22,200 for the 2,779 square foot lot [$7.99/s.f.] and $488,800 for the 4,424 sq. ft. building for a total assessed valuation of $511,000. Taxes of $15,205.26  paid through an installment plan.
Property Owner: Double Belt LLC
Business Owner: The Triple Belt Corporation, Agent Elizabeth J. Kujawa D.O.B. [04/19/1971] 100% owner
Business: Business: Tavern Alcohol 100%
Walk Score: 88, Very Walkable
Transit Score: 57, Good Transit
Game of Chance: 1 amusement machine
Game of Skill: 1 pool table, karaoke
Aldermanic District: 12 Ald. Jose G. Perez
Police District: 2
Hours of Operation
| | | | | | |
| --- | --- | --- | --- | --- | --- |
| Is Open? | Day | Open | Close | Expected Customers | Age Restriction |
| True | Sun | 4:00 p.m. | 2:00 a.m. | 50-100 | |
| True | Mon | 4:00 p.m. | 2:00 a.m. | 50-100 | |
| True | Tue | 4:00 p.m. | 2:00 a.m. | 50-100 | |
| True | Wed | 4:00 p.m. | 2:00 a.m. | 50-100 | |
| True | Thu | 4:00 p.m. | 2:00 a.m. | 50-100 | |
| True | Fri | 4:00 p.m. | 2:30 a.m. | 50-100 | |
| True | Sat | 4:00 p.m. | 2:30 a.m. | 50-100 | |
 The Verdict is compiled by Dylan Deprey
If you think stories like this are important, become a member of Urban Milwaukee and help support real, independent journalism. Plus you get some cool added benefits.