Medicaid Expansion Would Save State $1 Billion
And cover 83,000 more people, nonpartisan report concludes. Walker still rejects federal funding.
//end headline wrapper ?>
Get a daily rundown of the top stories on Urban Milwaukee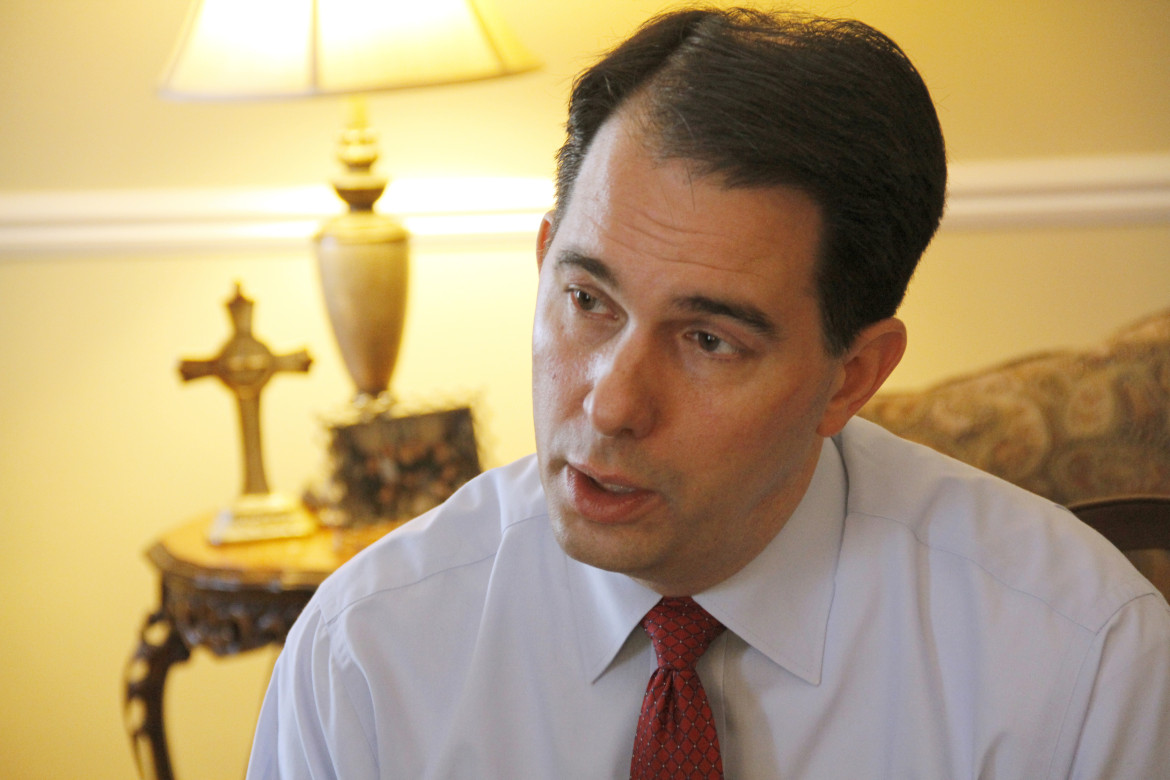 Two state senators released a Legislative Fiscal Bureau (LFB) memo yesterday that provides an updated estimate of the potential savings to Wisconsin from expanding BadgerCare to more adults. The Fiscal Bureau estimates that expanding BadgerCare for adults up to 133% of the federal poverty level would cover an additional 83,000 adults, but would yield a net savings for the state of more than $1 billion over a six-year period – by taking advantage of increased federal funding available for states that expand Medicaid.
If the expansion were to begin on January 1, 2016, the net savings for state taxpayers during the 2015-17 biennial budget period would be $323.5 million. Because that starting date is no longer a realistic option, the paper also lays out the projected fiscal effect of beginning expanded coverage a year later. Under either of those two options, Wisconsin would save an average of more than $15 million per month once the change took effect.The savings estimates are somewhat lower than the LFB's projections last spring. Several factors have reduced the savings from getting a much higher level of federal funding for childless adults.
The number of childless adults in BadgerCare has come down since April, and has been about 10,000 per month below the projection in the budget bill.
The state now expects the regular federal match rate to be a bit higher in fiscal year 2016-17 than it anticipated six months ago, which makes the cost of covering childless adults a bit lower.
The projected enrollment of parents between 100% and 133% of the poverty level is now a little higher than previously estimated, and since parents (unlike childless adults) are not eligible for the higher match rate, that means a somewhat higher cost for expanding coverage to adults in that income range.
An argument that I sometimes hear against expansion is that it has cost more than expected in states like Ohio. But Wisconsin is in a much different position than those states. We can much more easily estimate the changes in enrollment and the net costs because unlike most of the state that expanded coverage last year, we have already been covering parents and childless adults up to the poverty level. In fact, from 1999 until April of 2014 BadgerCare covered parents up to 200% of the poverty level, which makes it far easier to make the fiscal estimate for partially restoring the coverage of those parents.
Another argument that has made against expansion is that because the full federal funding for childless adults would gradually decline to a 90% match rate, there would be a structural deficit in future years. But as I wrote in a previous article, that's like turning down the opportunity to refinance your mortgage if you learned that the initial savings of $100 per month would decline over a few years to $90 per month. The LFB memo indicates that even after the federal match rate declines to 90%, Wisconsin would save an estimated $171.6 million per year.
Sooner or later, Wisconsin policymakers will have to face up to the facts that expanding BadgerCare would be a great deal for state taxpayers, while significantly improving coverage for low-income working adults.