Bar Exam
Thirsty Fox Is For Golfers
At city border near Brown Deer and Tripoli golf courses, the old road house has been here since 1930s.
//end headline wrapper ?>
Get a daily rundown of the top stories on Urban Milwaukee
This older Milwaukee tavern sits on the border of the Village of Brown Deer, and for many decades that gave the place a bonus not enjoyed by other bars in the area.
That's because while the rest of Wisconsin's saloons were required to close at 1 a.m., seven days a week, Milwaukee's closing hours were 2 a.m. on weekdays, and as late as 3:30 a.m. on the weekend. As a result, a lot of business would head this way after 1 a.m., until state law codified hours for all localities as 2 a.m. weekdays and 2:30 a.m. weekends. This effectively halted the late-night rush to the border.
What we now know as The Thirsty Fox was constructed in what was the Town of Granville, which gave us the Village of Brown Deer, but much of which was absorbed in 1957 by the City of Milwaukee, following annexations and counter-annexations between the village and the city as they ate away at the helpless Town of Granville which eventually disappeared. Annexation battles were fierce, and this one wound up in the Supreme Court.
This building dates to about 1936-39, according to city records, which do not commence until the time of the annexation. It is located at the southeast corner of N. Teutonia Ave. and W. Calumet Rd., an east-west street that is much interrupted as it travels from Fox Point to Milwaukee, including a prestigious run through the Village of River Hills. Just  a few blocks uphill to the west, Calumet also fronts the recognizable Brown Deer water tower, which could spill its contents right into the saloon if anybody opened it up.
To the south of the bar, Teutonia runs for thousands of feet uninterrupted, filled with light manufacturing and other industrial uses built along the spine of a railroad. To the east, behind the tavern are electrical transmission lines and a railroad track. Running right alongside is the Oak Leaf bicycle trail, giving this place ready access for cyclists. In fact, few taverns are as auspiciously placed for the thirsty cyclist.
Just on the other side of the tracks, and feet from this bar (although a world away) is Brown Deer Park's legendary golf course, one of the nation's finest public links, and the gem of the Milwaukee County Park System's courses. To the west is Tripoli Country Club, leaving this place relatively isolated, but a regular spot for neighbors scattered through the vicinity. Residences in the area range from small apartments to rather significant mansions, with the majority being postwar, family-style suburban ranches and Cape Cods of under 2,000 square feet.
Building Changes as City Moves In
One advantage of incorporation into the City of Milwaukee was increased fire and protective services, sidewalks, municipal water and sewers. In 1963, the owner was ordered to "plug the opening to his septic tank. Pump out + backfill same. Disconnect well from domestic supply. Fill casing w/concrete when abandoned."
Plumbing changes were not limited to the outside, as the owner also had to "Provide open front seats in toilet rooms. Connect refrigerator to drain pipe. Connect gas stove + dryer per code." Town inspectors were never as rigorous as city inspectors.
In 1963, the owner erected a Pabst sign on a pole at the northwest corner of the property. It is still there, the oldest of hundreds of signs inside and outside of this place. Other signs that year included "Old Style Beer Fine Food" and "Happy Time Tavern." There had also been a commercial billboard on the site, but that had disappeared by 1964 when the city returned a $4 billboard maintenance fee to the National Advertising Co., explaining, "Billboards removed; therefore the fees are no longer due."
In 1966 the name of the place was changed to Happy's Pine Manor, perhaps in honor of the trees that shielded the property from the railroad and power lines beyond. In that case, it should have been "Spruce Manor," but the Pine Manor name remained in one form or another until 2000, when current owner Howard Tietz bought it and renamed it The Thirsty Fox.
"Happy" was the nickname for owner
Howard Herman
, who changed the name of his bar in 1967 to "Kip's Pine Manor." In 1972
Robert A. Grady
bought the place and called it "Grady's Pine Manor."
Grady wanted to move into the apartment above with his family, but found it too small. He proposed a second floor 453-square foot addition on the front of the tavern, above the barroom but was turned down by the city because such a frame addition would be permitted only in a neighborhood shopping or local business district, not in a "Light Manufacturing Area," such as this.
Grady wrote to the Standards and Appeals Commission of the city asking for a variance, noting that he was the owner of the building and that "Our present home at 4828 N. 36th St. is now being sold and the size of the apartment as it is now is much too small for my family."
The Commission went along with Grady, noting that "sufficient open area exists around all sides of the building that would facilitate fire fighting," which was apparently the issue all along.
Grady's plans for the property were not done yet, nor was his grappling with the Appeals Commission. In 1973 he proposed tearing down an old 20ft-by-20ft garage and replacing it with a "600 s.f. Type #5 Wood Frame Garage." That was denied by the city, since such a structure would not be permitted in a Light Manufacturing District.
He appealed once again, but did not win this case. "Razing a 20 x 20 garage and replacing with a 30 x 22 would be over-extension of the powers of the Commission and would border on legislative powers. It would request an increase of a legal non-conforming structure in excess of 50% of its present size. DENIED."
In 1974 Grady proposed to move a red, white and black Andeker sign from its location at the northeast corner of the property to the southeast corner of the lot. He thought better of that, and canceled the permit. The "location of sign will not be changed," the inspector wrote. I'll say. Today, the Andeker sign, its red faded away, remains right where it was over 40 years ago. The last keg of Andeker was brewed in 1986. It's time to bring Pabst's flagship all-malt lager back, wouldn't you say, Eugene Kashper, new Pabst owner? He appears to agree, as our Beer City columnist reports.
By 1977 the place was owned by DeWayne Quinn, who named it "Wayne's Pine Manor," and in 1980 an Old Style Wayne's Pine Manor OPEN sign went up.
In 1982 Jack Rickun bought the place, and got the capacity upped to 75. In 1985, Mike Sansone opened up a non-bearing wall for a pass-through window, and closed in two others. He also installed a 36″ x 36″ casement window, and kitchen cabinets and counter tops. Michael Lucas applied for a license here in 1987, and Josephine Jacobs in 1988 before it came into the current hands in 2000.
The old garage was razed in 1984, but "slab remains," the assessor noted. Old Happy Herman sold the place to Grady for $72,500 in 1971. Grady sold it to Quinn in 1977 for $150,000, and Rickun bought it for $195,000 in 1982, selling it in 1985 to Sansone for $235,000. Jacobs bought it for $160,000 in 1987 before selling it to D+H Realty for $165,000 in 2000. Today the place is assessed at a total of $169,000. It is important to note that tavern sale prices are often in excess of the property's valuation for tax purposes, since the purchase price often includes fixtures, equipment and business goodwill.
Today the business is owned half-and-half by Howard R. Tietz [D.O.B. 08/17/1937] and Douglas N. Newsted [D.O.B. 04/30/1949]. The property is owned by D&H Realty, LLC., which is registered to Newsted at this address.
The Thirsty Fox Today
Today the Fox looks much like it has in the past, including the old beer signs and the awnings that show in a 1966 photograph found in City Hall. The original part of the building is to the rear, and looks like a regular house, which it may have once been. The bar itself is in an undated front addition, which appears to have been around for awhile. It would have been an inviting place to stop along what was then a country road, and may have even had a fleeting touch of class, judging from some red tile trim, a stone entryway, and the mostly obscured, lighted, glass-block risers on the back stairs. An advertising sign parked out front informs passersby that Wednesday is "Ladies Nite / Drink Specials / Prizes Raffle." Wednesday, not coincidentally, is also "Boys Night Out" here. You know what can happen when Ladies and Boys get together!
Inside the back door is a pay telephone that appears to still be in service, ready to call a cab or to check your tee time at the neighboring golf courses. Above the bar, a mounted fox wearing a tie gazes menacingly at the customers. This fox looks like he is thirsty for blood. He is mounted on a pine paneled wall, which itself is largely hidden by signs like the one reading, "Shirts and Shoes Required. Bras and Panties Optional." Heh heh. Avanti Pizzas are available behind the bar, and there is Harley-Davidson memorabilia, including a commemorative Miller High Life can. A black and white photo of somebody who could be Calvin Coolidge is hidden behind a Red Bull can and the list of the week's specials.
Near the pool table is a full-sized cutout of a Nascar driver whose name, if I read his uniform correctly, is "Carlisle Snap-on," and a handmade cartoon thirsty fox on a plaque on the wall. A nod to the nearby golf links is found in a couple of wall-mounted doo-dads that may have come from a neighboring basement, and they are mounted near a video golf game that can eat up just as much money as country club fees. Twelve billiard balls make up the markers on the face of a clock on the wall. Which of the fifteen numbered balls did not make the cut? Such are the things to ponder in the bar, along with when was the last time the 35 cent "Snack Center" dispensed any snacks? It lies empty today, save for one stranded Almond Joy bar lost in its workings. Before my time.
The bar is one of those with a little bumped-out corner, and it is served by about 14 backed, padded, swiveling stools upholstered in black vinyl. Some of the old green and white linoleum floor can be discerned along the wooden bar, while most of the room is carpeted. There are a couple of tables tied to the south wall, one of which conflicts directly with a swinging window above it. You have to remove your drinks from the table to open or close the window, but in this weather, it is a pleasure to do so.
In the southeast corner it is easy to see the large-screen television, but the visitor should take the time to look below at a glass display case that shows a full taxidermied fox, this one with a mug of beer at his feet. The fox shows up all over this place, including on the table tops in the bar room.
On the north side of the building is a surprisingly pleasant raised patio-smoking room with a number of live plants and a nice little pergola in the center. A lattice wall along the side of the aluminum-clad building is hung with your fill of beer and liquor signs. If you look over, or through, the fence of the garden, you can see the Railroad Crossing sign, the old Andeker Sign, the Brown Deer Golf Course sign, and a sign that leads you to the bike path just beyond. The parking lot is neatly tended, and has 53 spaces. You could see having a little cookout here, under the trees and to imagine a day when this was on the outskirts of the city.
Your fellow customers are regulars, and tend to be of the practical sort who are employed by companies that give them shirts with corporate logos to wear, with some of those logos being "H-D". Others are retired from the trades, and still others might have come in for a quick one before heading home. Golf tournaments at Brown Deer bring in a temporary crowd, but many of the faces here are familiar, even if it is your first time, since they also appear on group photographs on the wall. The four winners of the 2014 chili contest were all in the tavern during my visit, with the exception of 2nd place winner "Jim H."
"Jim's usually here on Tuesdays," I was told, after remarking on his absence. But then I knew Jim Horne was on the way to the airport to pick up our visiting Aunt Sue. Maybe they'll stop by.
On Tap - Sponsored by Lakefront Brewery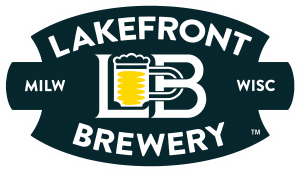 Michelob Amber Bock
 Miller Genuine Draft
 Miller High Life
 Miller Lite
Photo Gallery
The Verdict
Location: 7586 N. Teutonia Ave., Milwaukee
Neighborhood: Tripoli Park
Phone Number: (414) 228-1910
Website: Not found
Facebook: Not found.
Twitter: Not found.
Description: Older tavern retains traces of road house era. Lots of parking, and direct access to the Oak Leaf bicycle trail. Just a short drive (I suggest using a 5-Iron) to Brown Deer Park Golf Course.
Signature drink: Perhaps it is the "Blue Balls," consisting of a Pabst Blue Ribbon and a shot of Fireball, "Tastes Like Heaven, Burns Like Hell." I chose a $4 liter of Michelob Amber Bock.
Capacity: 96
Restrooms: Women's, men's rooms, rather vintage.
Year Established: Tavern dates to the late '30's when this was the Town of Granville. For many years used "Pine Manor" in the name. Under current ownership since May 29th, 2000.
Year Building Constructed: Somewhere between 1936 and 1939 according to city records.
Estimated Annual Rent: Tavern: 1,618 s.f. @ $12.67 / s.f. = $20,500 / annum rent according to City Assessor estimates. Property is assessed at $59,200 for the 29,688-square-foot lot [$2.00 /s.f.] and $109,800 for the 2,718-square-foot building for a total assessed valuation of $169,000. Taxes of $5,152.34 are paid on the installment plan. Property bought for $165,000 by current owner in May, 2000. Operator owns building.
Owners: Howard R. Tietz, [D.O.B. 08/17/1937] 50%; Douglas N. Newsted, [D.O.B. 04/30/1949] 50%. Are also partners in D&H Realty, LLC., owner of real estate.
Walk Score: 46 out of 100, "Car Dependent."
Transit Score: 36 out of 100, "Some Transit." Number 12 bus runs past the place. Too bad there is not a crosstown Brown Deer Road bus.
Games of Chance: Jukebox, Bar Dice, 7 amusement machines.
Games of Skill: Pool table with good players, some with their own sticks.
Trade Name: Thirsty Fox
Aldermanic District 1 This is the northernmost occupied property in the district of Ashanti Hamilton.
Police District: 4.
Subdivision: Former Town of Granville property, LANDS IN SW 1/4 SEC 13-8-21, annexed to City of Milwaukee, mid-1950's.
Hours of Operation
| Is Open? | Day | Open | Close | Expected Customers | Age Restriction |
| --- | --- | --- | --- | --- | --- |
| True | Sun | 10:00AM | 2:00AM | 75 | |
| True | Mon | 10:00AM | 2:00AM | 80 | |
| True | Tue | 10:00AM | 2:00AM | 85 | |
| True | Wed | 10:00AM | 2:00AM | 85 | |
| True | Thu | 10:00AM | 2:00AM | 90 | |
| True | Fri | 10:00AM | 2:30AM | 125 | |
| True | Sat | 10:00AM | 2:30AM | 110 | |