Bar Exam
Duke's and Scooter's Are Both Bargains
The co-joined bars at 150-8 E. Juneau share a building from 1876 and boast the cheapest prices on Water Street.
//end headline wrapper ?>
Get a daily rundown of the top stories on Urban Milwaukee
In 1951 the City of Milwaukee Building Inspector received a complaint that "doors of vacant store are open and damage is being done" to this old building on the northwest corner of E. Juneau Ave. and N. Water St.
He contacted the owner, who asked for a "week or two" to "decide whether to remodel building or raze it." Things were at a low point then for the northern edge of Downtown, just three blocks from City Hall.
The owner came up with a compromise solution in 1952, and a permit was issued to "raze top two floors" of the three-story building, and to save the often-vacant commercial space. Despite the postwar housing shortage, there was little demand for downtown apartments in a seedy district, so the two top floors of apartments were superfluous.
But a change of heart came in 1953, when the inspector noted, "not to be wrecked. New permit procured for alterations," and one of the finest buildings of its style and time (1876) was spared for our enjoyment today.
In 1954, Frank Starz and Adrian Schlitzberg opened up a corner tavern in what had been a grocery store (and many other things) there. Today, the lights are still on and the taps still flow at 150-58 E. Juneau Ave., now home to the dual bars of Scooter's Pub / Duke's on Water.
The 1876 "Commercial Vernacular Style" building is a masonry structure that makes extensive use of cast iron accents, including a crenelation above (some of which was removed in 1953) and cast iron window surrounds in the building's three storefronts, two of which compose our taverns. The masonry is also rich with the corbeling of the period, the better to play with light and shadow.
Cavalla Tobacco owned the building in 1935, and had a commercial space there which it leased to the Friendly 49 Drugist Association, a happy group of pharmaceutical wholesalers. In 1937 Garbaras and Harris owned the building, and almost had Mrs. Mary Vlasis as a tenant there, selling vegetables and flowers. But she canceled her plans. A sign shop moved in in 1938, as did George Nokkinos and his wholesale and retail bakery that occupied what is now the tavern. Tsartos Restaurant came along in 1949 on the west end.
These Hellenic names serve as a reminder that Milwaukee's Greek population traces its history to the immediate area. The first Greek Orthodox Church was located nearby at 310 E. Knapp St. (marked since 2007 by a commemorative plaque) but both the church and its parishioners departed from Downtown by the 1960s, contributing to the area's decline.
In 1971 the building held a bookstore (a dirty one) and a place for "glassblowing and manufacturing of small handcraft" by the folks who owned Joynt Venture, an early Brady St. head shop. In 1972 protesters of a speech given by George Wallace at the arena encountered some men clad in business suits emerging from this tavern on the corner, by then known as Reuter's. A fight ensued when a protester called the suits "fascists." One, an off-duty cop, was treated for injuries, and five protesters were arrested.
A 1974 fire in the third floor caused damage to the building, and in 1980, Butch Shettele opened Butch's Tavern and Restaurant at the location. [Butch later moved to a building at N. James Lovell Dr. and W. Michigan St. that was sold this week to Marquette University.]
By 1976 the building was bought by Sidney Goldberg and Elliot Shafton; it remains in Shafton family hands today.
The general neighborhood retained distinct Skid Row characteristics well into the mid 1980s. One remnant lingers today — downtown's only strip club, Art's Performing Center — just two doors to the west of Duke's / Scooter's.
Today's tavern business is 100 percent owned by Andrea Shafton, 62, the daughter of Elliot. She enters the picture in 1990 when she and a partner opened Ken Elliot's Casual Fine Dining, naming it in part after her father. It was one of the precursors of Water Street's current iteration as a nightlife district. The thought at the time was that the Performing Arts Center area, newly augmented with the Repertory Theater and other downtown attractions, would draw people into town for dinner and drinks.
They came for the drinks, all right, but dinner could wait. In 1993, the place was renamed Mel's tavern, and the building was considerably improved with the installation of 101 fire suppression sprinklers. The Duke's / Scooter's incarnation came about around 2006, when the tavern takes its present form.
Scooter's Pub
Scooter's is on the western half of the licensed premises. It was renamed in honor of Scott "Scooter" Schmidt, an employee and neighborhood regular who was murdered 10 years ago in May, 2005, in a case that remains unsolved. A multiple photograph of Schmidt is one of the largest items on the wall here. Scooter was what you would call a "downtown original," a guileless, friendly sort who dressed as St. Patrick in the annual parade downtown, knew everybody, and worked at odd jobs for the Shaftons and occasionally ran the checkout line at a downtown parking lot.
The tall-ceilinged room has large windows opening out to the street and is the roomier, more casual part of the bar. This may be due to the Beer Pong table that begs to be put into service whenever the mood strikes. Left your ping pong balls at home? No worry. A vending machine here sells them. There are four glass-fronted coolers at the back bar filled with bottled beer and chilled liquors for shots. A wall of booze is behind, with a pass through window to Duke's. Remnants of old oak, likely from old taverns, enhance the setting. What appear to be old tin ceiling tiles are used extensively as vertical decorations throughout the room. Countless items of sports memorabilia dot the room, under the eternal gaze of Scooter, Marilyn Monroe, the Beatles and Bob Marley. The bartender gladly offers fresh popcorn to guests. A wall of Harley-Davidson gas tanks provides 3-D visual interest, and looks to have been installed just in time for the company's 100th anniversary. There is wainscoting, benches near the tall windows, Hunter green walls and a black ceiling. One pool table joins the Beer Pong setup, and there are two basketball games, an electronic dartboard, and an ATM to keep them filled with cash. Seating is abundant with 9 bar tables with round, backless, cushioned, swiveling stools, the bar itself with over a dozen backed, wooden, fixed stools, and more seating along a narrow rail in the middle of the room.
Duke's on Water
It takes a while to realize there is a theme to Duke's and that, like its neighbor next door, it is named in honor of a person. In this case the theme is "Tiki Bar," (heavily diluted) and the naming honor goes to Duke Kahanamoku (1890-1968), an Olympic medalist swimmer and the individual credited with popularizing the sport of surfing beyond the coast of Hawaii. He, like Scooter Schmidt, personified the definition of "Goodwill Ambassador," and photographs of him (and of his footprints) can be found among the hundreds of surfy pictures on display in the room. Two images show the late Milwaukee sun bathing legend beach Dick Bacon playing volleyball with a muscled crew from Duke's. A raised area on the east wall of the building keeps you out of the traffic lane when things get busy here. There is a pool table in this room, as well as the one next door, but this one is underneath a display of trophies from the tavern's baseball team, which went 14-0 one year. There are 4 bumpout tables up here, and a free-standing one in the corner with good views of the action at the busy intersection outside. There are two tables on the low side of the railing and a good 16 fixed, backed stools composed of iron and wood at the bar along the west wall. The floor is oak, and it gets a lot of wear.
The Duke's and Scooter's bars are known for discount pricing. Happy hour runs from 4 p.m. to 9 p.m., when rail drinks and domestic draft beers are only $1. That's enough to get the after-work crowd here, and they generally tend to be men. Later on in the evening, when Water Street puts on its nightclothes, it becomes another busy singles' bar, but unlike any other place on the street, this place manages to maintain its Dive Bar / Neighborhood Bar credentials no matter the time or the crowd.
On Tap - Sponsored by Lakefront Brewery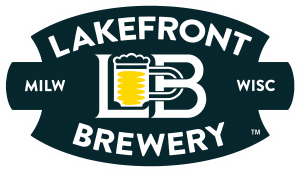 Duke's: 3 Floyds Alpha King
Duke's: Ale Asylum Hopalicious
Duke's: Angry Orchard Cider
Duke's: Bell's Two-Hearted Ale
Duke's: Bud Light
Duke's: Cuervo Tequila Margarita
Duke's: Guinness
Duke's: Hacker Pschorr Weissebier
Duke's: Lagunitas IPA
Duke's: Miller Genuine Draft
Duke's: Miller High Life
Duke's: Miller Lite
Duke's: Milwaukee Brewing Co. Outboard
Duke's: Myers's Rum Mohito
Duke's: New Glarus Spotted Cow
Duke's: Sam Adams Lager
Scooter's: Angry Orchard Cider
Scooter's: Blue Moon
Scooter's: Coors Light
Scooter's: Lakefront Riverwest Stein Beer
Scooter's: Miller Genuine Draft
Scooter's: Miller High Life
Scooter's: Miller Lite
Photo Gallery
The Verdict:
Location: 150-58 E. Juneau Avenue, Milwaukee
Neighborhood: Juneau Town
Subdivision: Original Plat of the City of Milwaukee
Phone number:
Website: None found
Facebook: https://www.facebook.com/dukes.onwater Page is quite active
Twitter: None found
Description: Most neighborly of Water Street hotspots. 1876 building was nearly razed in 1950's, lived through many ups and downs. Cheapest bar on the strip with many specials, including $1 Happy Hours for domestic tap beers and rail mixers 4-9 p.m. Plenty of room to wander around. Sports are not neglected here. Seems like a guy hangout after work, then draws younger mixed crowd around bed time.
Food: 1 per cent of sales here is food, from various vending machines in both locations.
Signature Drink: One buck domestic tap beer. Repeat as necessary from 4 to 9 p.m.
Capacity: 400 in 4,048 square foot tavern built in 1876.
Restrooms: Two women's, two men's rooms.
Year Established: Tavern since 1954. Building had many uses from 1876 to 1954, but apparently resisted being a tavern until then.
Year Building Constructed: 1876.
Estimated Annual Rent: 4,048 square foot tavern rents at $22 per square foot per year for a total of $89,056 according to city estimates. Property assessed at $50,400 for the 4,200 square foot lot [$12/s.f.] and $691,600 for the 12,144 sq. ft. building for a total assessed valuation of $742,000. Taxes are $24,433.68 and are paid in full. Family trust owns building since 1976. 18 apartments, including 15 efficiency and 3 one-bedrooms on two floors above.
Walk Score: 93 out of 100, "Walker's Paradise." Street is finally seeing growth to north, a former tannery dead zone and elevated freeway disaster area.
Transit Score 68 out of 100, "Good Transit". Green Line runs in front of door. Many other bus lines in immediate area.
Games of Chance: 11 amusement machines of various sorts
Games of Skill: Each bar has its own pool table and electronic dart machine. Scooter's has two basketball machines.
Aldermanic District: 3rd, Nik Kovac. This is at the very southern tip of the 3rd District.
Hours of Operation
| Is Open? | Day | Open | Close | Expected Customers | Age Restriction |
| --- | --- | --- | --- | --- | --- |
| True | Sun | 12:00AM | 2:00AM | 100-250 | |
| True | Mon | 4:00PM | 2:00AM | 100-250 | |
| True | Tue | 4:00PM | 2:00AM | 100-250 | |
| True | Wed | 4:00PM | 2:00AM | 100-250 | |
| True | Thu | 4:00PM | 2:00AM | 100-250 | |
| True | Fri | 4:00PM | 2:30AM | 100-250 | |
| True | Sat | 12:00AM | 2:30AM | 100-250 | |
If you think stories like this are important, become a member of Urban Milwaukee and help support real, independent journalism. Plus you get some cool added benefits.