Bar Exam
Champion's Pub, a Place for Conversation
It's an atmospheric place on a dead-end street where it won't hurt to quote Kant or Kierkegaard.
//end headline wrapper ?>
Get a daily rundown of the top stories on Urban Milwaukee
When you hear there's a place called "Champion's Pub," the first thought that comes to mind is "Sports Bar," and in a sense, that is correct. There are five flat screen televisions in this single-room, 1,046 square foot bar, and they are tuned in to athletic events, with hockey being a favorite.
But when you realize that "Champion" in this case is a proper noun — a family name — and that the tavern has been owned by that family since James R. Champion bought it in 1974, the place takes on a different aspect. This is much more a "Home Bar" than a sports bar. It's owner occupied and managed, and is a "Continuous Legal Non-conforming Licensed Class 'B' Tavern" located at 2417 N. Bartlett Ave. at the south end of a relatively isolated residential enclave.
"Relatively isolated" is not a term that immediately comes to mind when the location in question is less than a thousand feet from the busy intersection of N. Oakland and E. North avenues, but once you head just a block northwest, you are in another world, and don't you forget it. Here the streets to the south and west are indeed isolated from the busy commercial traffic of the neighborhood by the former right-of-way of the Chicago and Northwestern Railway. A 20 foot retaining wall keeps Champion's and other adjoining properties from tumbling down to the bicycle path below, where trains once rolled.
A look up the street finds numerous former commercial buildings that have been converted to residential use. If you walk north to the end of this very long block, you will find Tess restaurant and Red Dot (bar and restaurant), two other survivors, like Champion's. To the south, the isolation is particularly noticeable. A "Dead End" sign at the edge of the property only enhances that sensation. The low traffic, closely-built street makes you wonder why Bartlett is called an "Avenue," rather than a "Lane," like N. Newhall La., just to the west.  L'Avenue des Champs-Élysées, it is not, but Bartlett was once a much busier place when it was connected to E. North Ave. by a truss bridge that carried traffic over the tracks from 1906 to the mid 1980's. No trace of it remains, save for a stub street east of the McDonald's restaurant.
By 1910 the lots north of Champion's had filled with the working and middle-class housing that still dominates the neighborhood. All that remained undeveloped was an irregular 8,165 square foot lot with 147 feet of railroad frontage (the good side of the tracks) and, at its widest, 56 feet of depth from the street.
It was here, at what was then 477 Bartlett Ave., that Thomas Troka took out a permit on August 29th, 1911 to construct a 12′ x 16′ x 12′ barn. With subsequent additions, the "barn" is still standing, if that's the word for it.
With his barn in place, Troka set forth the next summer to construct a "store and flat 22′ x 46′ 20′ with brick fdn." at the north end of the lot, building the structure right up to the property line. He selected Wolff and Ewens to be the architects of the place. The firm was responsible for many commercial and residential buildings in the city.
By 1927, Charles Schreiner owned the building, which served as a hardware store for the neighborhood. In 1927 he put a $150 addition to the rear of the building "for kitchen purposes," which seems somewhat odd for a hardware store, but the back half of the first floor was an apartment of some sort, and there were rooms of some sort above.
On January 19th, 1932, an inspector found the hardware store and rooms to be in generally sound condition, as the place appears to remain to this day. The inspector also found the 8-car garage, as the barn had become, to be in "sound" condition, although the exterior walls were "slightly rotted at grade." Well, that was 83 years ago. You should see the thing now!
On September 27th, 1933, with the repeal of Prohibition,
Harold Wilson
took out a permit to occupy the place as a tavern, listing the previous use as "Hardware Store."
Had it been a tavern all along? There is a possibility, since at least one Chicago speakeasy had used a hardware store as a front, and who knows what was going on in all of the small rooms in the place — bedrooms without closets, served by dumbwaiter from the first floor. In any event, the building's fate was cast, and a tavern it has remained to this day.
Wilson didn't last long in the joint, and sold the business to Earl Verette, who opened his tavern there on September 24th, 1934. By 1962 the place was owned by Steve Hauke, who installed a bathroom on the first floor, apparently that which is the women's room today. In 1964, the energetic Hauke remodeled the place, giving it "all new plaster (walls & ceil.) new trim + windows, New flooring, New wiring, New plumbing fixtures in kitchen + bath," as the assessor noted.
The rear of the first floor became an apartment (apparently it had been "rooms" before this) and the place settled in to business as "Hauke's Bar," during a decade of rampant change.
By 1971, with the growth of UW-Milwaukee enrollment, and the appeal of the neighborhood for students, Hauke applied for a "pre-recorded music dance license," which is a pretty good sign that his original crowd was dying out.
In 1973, building and business were offered for sale for $41,500. "Tavern items include ref., back bar, 12 stools, bumper pool table, juke box, cash register, gas range + refrig. in bar room. 1 compressor + cooler and bottle chute in basement.
"Excluded: 2 tv sets, tape player, pool table, cigarette machine, fan, all appliances in living quarters. Ten garages rent @ $11 each per mo."
Finally, our hero comes to the scene in 1974, when James R. Champion and Elizabeth Champion renamed the place "Champion's Pub," after buying the building and business for about $11,000. Among the first orders of business was to "close up front windows with cedar boards and panel interior walls. $500," changes that remain. The attractive Wolff and Ewens storefront was lost at that point. You'd never confuse this place with a hardware store again.
In 1982 Betty Champion held the certificate of occupancy for the place, transferring it to Timothy Champion and Georgia Dennick Champion who held it in 1989, when the tavern had a capacity of only 25. Timothy and Georgia bought the building in 1996 for $80,000, and held it until 2003 when the current owners, Robert R. Greenya ("nephew of seller") and his wife Maire E. Mills-Greenya bought it for $180,000.
Today, the couple run the place, with Maire owning 51 percent of the business, and her husband Bob 49 percent.  (You go, girl!) Thanks to its location and demographics, Champion's is one of the city's better places for conversation, with regulars and strangers easily engaged in such — and the occasional bit of more academic discourse if you get a professor or grad student stumbling in. I swear I heard somebody bring up "Kierkegaard" the other night. That calls for a shot and another pint.
The tavern's back bar is a noticeable piece of furniture, and it appears to date exactly to the bar's 1933-1934 opening.  The Deco back bar provides a small amount of contrast to the high ceilings, covered in tin, and the rather rococo wallpaper that is draped on the walls. "Gentlemen" appears in Gothic script in a newly installed pane on the men's room door, introducing yet another era into the establishment's ambiance.
The bar itself has a worn Formica counter and railing, probably dating back to the Great Remodeling of 1964. A Berber carpet lies beneath. There is a nice stained-glass light fixture hung at the center of the bar, reflected in the mirror of the back bar.  A number of hurling sticks hang on a wall above the free shuffleboard table which lines the south wall, and requires two Budweiser, three-light, pool table lamps to illuminate its playing surface.
A sign issues instruction for those who might think about betting on their shuffleboard skills: "Gambling not only allowed, but encouraged. Players must have funds to cover all wagers." Two ceiling fans keep the air moving in the tavern, and illuminated signs from Jameson, Pabst, Miller and Leinenkugel's provide more illumination. A Coors Light illuminated clock lets you keep track of how long you've been drinking, or how long that professor has been discoursing. One picks up quite an expertise in Kierkegaard after a just a few pints of beer. There are 24 bottled beers available, in addition to the selection of 11 tap beers. Hungry? Settle for chips and jerky. You want a restaurant? What do you think this is? A 1920s hardware store?
Five square oak tables on solid iron pedestals offer seating, served by 17 sturdy wooden chairs, but the action is at the bar, with its wooden-backed fixed stools. Feel free to put money into the wall-mounted jukebox, but as another sign notes, "please inform staff if you wish to hear your music. Thanks."
Outside, a smoking deck includes a chess board as well as a television mounted in a hole cut in the wall and windowed over. Beyond the smoking lounge is a very comfortable beer garden that dates to 2010. It occupies the wedge-shaped part of the lot south of the bar and is squeezed between the old barn/garage and the railroad retaining wall. Please do not lean on the garage; it has enough problem with gravity as it is. You may note how nicely painted it is. Paint is the only thing holding it together.
Back inside, in addition to the sign encouraging gambling, little bits of humor are found in the room, particularly those involving the tavern's name. A men's room light switch plate informs us that "20 million people have switched to Champion spark plugs."
A Champion Sno-Line sled in excellent condition hangs on a wall, and a "Ride the Champion 10 Cents" sign dates to a century when amusement park thrills were cheap by today's standards. Cup hangers are thoughtfully hung on the wall to hold your drink when you survey the marvels within. An old Cutty Sark ship model looks quite nice. A display cabinet holds shirts for sale bearing the slogan, "The Drinking will Continue until the Economy Improves." That's kind of college smart-alecky, and I like it.
It is entirely possible that at Champion's Pub, the drinking will continue no matter what the economy does. As Kierkegaard noted,  "what wine is so sparkling, what so fragrant, what so intoxicating, as possibility!"
On Tap - Sponsored by Lakefront Brewery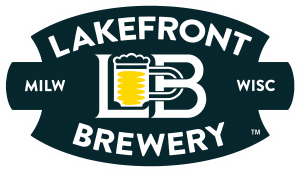 Bell's Two-Hearted Ale
Guinness
Lakefront IPA
Lakefront Riverwest Stein
Miller
Miller Lite
New Glarus Spotted Cow
Schlitz
Smithwicks
Strongbow Cider
Alpha King
Photo Gallery
The Rundown
Location: 2417 N. Bartlett Ave.
Neighborhood: Riverside Park
Subdivision: Walworth's Subdivision
Phone number: (414) 332-2440
Website: http://www.championspub.com "Coming Soon"
Description: Former hardware store may have had a bit of back story, but has been tavern since 1933. The dead-ending of once busy street likely helped rather than hurt business as it turned residential neighborhood into enclave.
Food: Chips and jerky. Hold your appetite until summer when there are cookouts galore outside in the beer garden.
Signature Drink: Full-dress Bloody Mary with a proper tap of Guinness on the side.
Capacity: 68 in 1,046 square foot tavern.
Restrooms: Women's, men's rooms.
Year Established: Hardware store 1912-1933, tavern ever since end of Prohibition. Owner-occupied for three generations.
Year Building Constructed:1912. Alterations in 1962, 1923, 1927, 1933, 1964, 1975. Beer garden dates to 2010. Asphalt shingles dates to unknown era. Please do not lean on the barn / garage. Reserved parking for Bob near front door.
Estimated Annual Rent: $13,744 according to assessor's calculations. Property is assessed at $216,000; operator owns building, bought in 2003 for $180,000.
Walk Score: 89 out of 100, "Very Walkable." Most errands can be accomplished on foot. Less than 1,000 feet from busy intersection of E. North and N. Oakland avenues, but seemingly a world away.
Transit Score 58 out of 100, "Good Transit"
Games of Chance: 5.
Games of Skill: Free Shuffleboard table.
Aldermanic District: 3rd, Nik Kovac.
Trade Name : CHAMPION'S PUB
Police District: 1
Premise Description: 1ST FLOOR/REAR DECK/PATIO/BASEMENT STRG
DNS Total Capacity: 148
Hours of Operation
Is Open?
Day
Open
Close
Expected Customers
Age Restriction
True
Sun
12:00AM
2:00AM
200
True
Mon
3:00PM
2:00AM
100
True
Tue
3:00PM
2:00AM
100
True
Wed
3:00PM
2:00AM
100
True
Thu
3:00PM
2:00AM
200
True
Fri
12:00AM
2:30AM
300
True
Sat
12:00AM
2:30AM
200