The "We Hate Shirley" Amendment
Republicans' constitutional amendment to end seniority as method to choose chief justice is a shot at Shirley Abrahamson, opponents argue.
//end headline wrapper ?>
Get a daily rundown of the top stories on Urban Milwaukee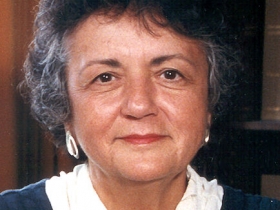 The left-leaning Center on Media and Democracy called it "a coordinated GOP attack" on Chief Justice Shirley Abrahamson. Neil Heinen, editorial director of WISC-TV in Madison, said it "borders on frivolous abuse of the constitutional amending process." The Milwaukee Journal Sentinel editorialized that Republicans apparently want "to retroactively overturn an election."
At issue is a proposed state constitutional amendment to change how the Wisconsin Supreme Court's chief justice is selected. The measure, backed by Republicans, is on its way to passing a second consecutive legislative session, in time to appear on the April 7 ballot.
The change would end the state's 126-year tradition of having the court's longest-tenured justice serve as chief, the administrative head of the state court system. Instead, the court's seven members would elect their leader every two years.
Abrahamson has blasted this amendment, along with a GOP proposal to impose a mandatory retirement age on judges, per an earlier constitutional amendment: "The Wisconsin constitution should not be used to target judges. If the Legislature adopts these proposals, it is frustrating the electorate and injecting the ugliness of partisan politics into the judiciary, a nonpartisan independent branch of government."
Appointed in 1976, Abrahamson went on to win four elections to become the longest-serving justice in state history, including 18 years as chief. Considered a court liberal, she is known nationally for her keen intellect, deep knowledge and hard work.
She also has a sense of humor. At an event honoring a courthouse reporter in 2012, Abrahamson noted that the court was once considered a sleepy institution. "Not on my watch," she cracked.
Today's Wisconsin Supreme Court is rife with controversy and internal conflict, including a 2011 incident in which Justice David Prosser placed his hands around another justice's neck. Two other conservative justices have been targets of ethics investigations.
If the amendment passes, Abrahamson, 81, would likely be replaced as chief by Justice
Patience Roggensack
, a leader of the court's conservative majority. That would tighten conservatives' control of the judicial branch — at a time when the court is poised to take on legal issues at the heart of the John Doe probe involving Republican Gov.
Scott Walker
.
John Nichols, associate editor of The Capital Times, recently argued that the question of who should be chief justice was decided by voters in 2009, when Abrahamson was handily re-elected over challenger Randy Koschnick, a judge in Jefferson County.
Koschnick, in an interview, disagrees, saying voters were choosing between two candidates, not weighing in on how the chief justice is picked. He supports the amendment, saying at least some of the dysfunction on the court "may come from the fact that you have justices in the majority blocked from administrative rule-making."
Besides, Koschnick muses, if state conservatives were really so intent on getting rid of Abrahamson, "wouldn't there have been more financial interest in backing my campaign?" Koschnick, in the 2009 race, was badly outspent.
Proponents insist they are not out to get Abrahamson. Rather, they say the change will promote collegiality by providing an incentive for each justice to be on his or her best behavior. Former Justice Jon Wilcox, speaking in favor of the amendment at a Jan. 8 hearing, said justices vying for this leadership position would "have to get along, just like you do in the Legislature."
Rimshot, please.
At the hearing, state Rep. Gary Hebl, D-Sun Prairie, urged lawmakers to prove the amendment is not an effort to remove Abrahamson by exempting her from its reach. But his efforts to effect this change were rejected.
"We know exactly what is going on here," Hebl said in an interview. "Clearly, this is going against Shirley."
But while Hebl sees ample grounds to oppose the amendment, he expects voters to approve it. The public, he said, likes the idea of elections and the proposed change, at first glance, "sounds like a good idea."
Bill Lueders is the Money and Politics Project director at the Wisconsin Center for Investigative Journalism (www.wisconsinwatch.org). The Center produces the project in partnership with MapLight. The Center collaborates with Wisconsin Public Radio, Wisconsin Public Television, other news media and the UW-Madison School of Journalism and Mass Communication. All works created, published, posted or disseminated by the Center do not necessarily reflect the views or opinions of UW-Madison or any of its affiliates.