Public Weighs in on UWM's Wauwatosa Expansion Plans
//end headline wrapper ?>
Get a daily rundown of the top stories on Urban Milwaukee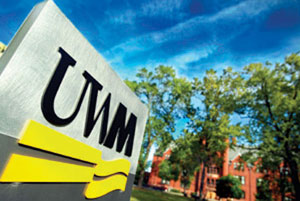 Although months ago UWM entered into an agreement to purchase a portion of the Milwaukee County Grounds for the purpose of expansion, the deadline for public input into UWM's Master Plan past just this week.  Regardless if this input will be considered going forward or not, it's worth looking to see what the UWM community thinks about the expansion plans.
There of course were some who supported the expansion plans in Wauwatosa, but clearly the vast majority of feedback regarding the expansion in Wauwatosa was in voiced in opposition.  The reasons were varied, and included environmental and sustainability issues of the proposed site that don't fit with the sustainability goals of the overall Master Plan and UWM.  Others argued that that UWM should engage in urban infill development, to avoid the destruction of green space.  Another commenter aptly pointed out that Chancellor Carlos Santiago himself has argued that the "city is a big draw."   Take a minute to read just a handful of the comments yourself.
A student points out how this plan seems to be inconsistent with UWM's School of Urban Planning.
The plan inspires me to go into planning.  I am curious about the roll the Urban Planning program at UWM played in this.  I disagree with putting "Innovation Park" out west.  Doesn't seem to fit in with the environmental sustainability portion of the plan.  Seems to me a car is required.
A graduate student argues that we need to protect our green space, and conduct infill development.
Why should UWM be hypocritical in eliminating green spaces in MKE county for the sake of an engineering school facility?  If UWM believes in being responsible to the vitality of future generations and our own society's survival, we shouldn't endorse plans that result in net loses in green space.  Protect the county grounds and develop in an under-utilized, abandoned sector of the city of Milwaukee.  There are tons of places like this that our own urban planning students research all the time, make the purchase and build at a neglected urban site.
This alumni believes as I, and Chancellor Santiago supposes to, that the city is a big draw for the school.
I would strongly urge against building an engineering campus out in the suburbs.  As Mr. Santiago himself says, the city is a big draw for the school.  As an alumni who now lives in the city because of my positive experience while attending UWM , I agree.  So why would you want to put a building in a location that has absolutely none of the draw of an urban environment?  That engineering building belongs downtown.
This community member points out that sprawl is a "blight on our landscape and culture," and that "what makes UWM an attractive place to go to school is its setting in Milwaukee not 'anyplace-USA' suburbia."
As a native east-sider and son of a former UWM professor, I very much feel a part of the UWM community.  Though I attended UW-Madison (graduating in 2001) I audited several UWM courses in subsequent years.  I am vehemently opposed to expansion plans that entail a satellite campus in Wauwatosa and see it as a giant boondoggle.  Downtown Milwaukee offers abundant room to expand as well as the opportunity for numerous synergies  existing infrastructure, businesses, hospitals, and other institutions. UWM is an urban school and should remain such.  Suburban sprawl is a blight on our landscape and culture, and it strikes me as outlandish that Milwaukee's premiere public university would consider subsidizing it.  Furthermore, as a young(ish) individual, I feel that I am still in touch with the mindset of today's students, and I am extremely doubtful of the appeal that a suburban campus would have to them.  What makes UWM an attractive place to go to school is its setting in Milwaukee  not "anyplace-USA" suburbia.  Young people are increasingly flocking to the cities, and no one is going to want to live in Wauwatosa.  This would leave long commutes as the only option  an unsavory prospect.
A graduate student in urban planning, points out the problem of the Wauwatosa site being an auto-centric location, argues that these partnerships don't require being located in Wauwatosa, and is concerned that by breaking the Engineering School in parts it could disrupt the continuity between the programs.
Throughout the plan it refers to connectivity, however there is little mention of how a campus located in Wauwatosa will be accessible to the rest of the school.  Other than driving I don't know a way to get to the Wauwatosa campus.  While here is a bus line that travels to the county grounds it is an hour ride from the main UWM campus.  The partnerships that UWM hopes to create at the county grounds are theoretical at this point and there is no reason that these partnerships could not be created without the Wauwatosa campus.  From what I understand the graduate program would be in Wauwatosa and the undergrads still at UWM .  What about the continuity between the two programs?  How are undergrads better served by being separated from graduate research and expertise?  There is plenty of land in the downtown and harbor area to fully fit all the buildings planned for the Wauwatosa campus.  The only benefit I see from a Wauwatosa campus is cheap land and cheap labor provided to companies located at the county grounds in the form of graduate students.
A student points out that investing $150 million in Wauwatosa will only continue to encourage urban sprawl, while the university should be working to bring people back to the City of Milwaukee.
I really like the plans for the most part.  Especially all of the new proposed buildings on the southwest part of campus.  The one thing that I really do NOT agree with is investing $150 mil. in Wauwatosa.  I firmly believe that UWM should do everything in its power to keep the campus as cohesive as possible, and as close together as possible.  I see far more bad than good in locating the research so far away from the main campus.  Downtown would definitely be a alternative.  Instead of encouraging urban sprawl in the Greater Milwaukee Area, we should be luring students and families alike back into the City of Milwaukee.  Commuting is already an issue in Milwaukee, don't make the problem worse by spreading out the campus so much.  Thank you for your consideration.
To be clear, there were some comments that spoke positively of the Wauwatosa site.  A graduate student thought the project might "be achievable if reduced in scale, or maybe becomes a strictly virtual connection for the near term, while one staff member argued that as freshman come from areas outside the city it's fine to expand UWM in Wauwatosa.
It is doubtful that these comments will impact the final decision as much as the potential lack of adequate funding or the will of Chancellor Santiago, but it is good to see that the alumni, and students of UWM, that took the time to comment, felt UWM should expand within Milwaukee, albeit downtown, or on the existing campus.  Further it is not that they were opposed to the project because it was in someones backyard, in this case the opposition to the project was generally because it wasn't in UWM's backyard.