//end headline wrapper ?>
Get a daily rundown of the top stories on Urban Milwaukee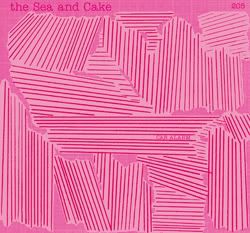 The latest album from Chicago's The Sea and Cake finds the band mid-lap on the race begun on last year's Everybody, in which the jazzy, poppy, light post-rock was more ebullient than the band's debut material in 1993.
The mid-lap shows whether the participants are capable of following through. The Sea and Cake have produced a fluid group of songs, most likely because these are their most quickly-penned compositions to date. Last year's album had an effervescence it might not have claimed without the four years between it and 2003's One Bedroom. That lifts the burden of the element of surprise from Car Alarm, which takes much of its attitude from the less-than-ayear-old Everybody.
Sam Prekop – more Chet Baker than Stephen Malkmus – builds on the momentum of the previous release, which reached for the roots of Nassau-esque jazzy-pop and abandoned the more electronic leanings of One Bedroom. What the band had abandoned at that point is what makes Car Alarm kick in.
A noticeable element of urgency gives a spark to opener "Aerial," with driving drums and strong but fuzzy guitars making way for hints of electronic noodling. A driving tempo and smooth, steady instrumentation is tailored for natural electronic inclusions in the run of the album. This occurs in the oxygenated "CMS Sequence" – one minute and eight seconds of straight-up electronica, and a genre precursor to "Weekend," which mixes the jazz-pop and electronic flavors nicely. Think of Everybody and Car Alarm as participants in a relay race consisting of two people: the strong and steady starter followed by a substantial and sparkling finisher.