//end headline wrapper ?>
Get a daily rundown of the top stories on Urban Milwaukee
By Kyle Shaffer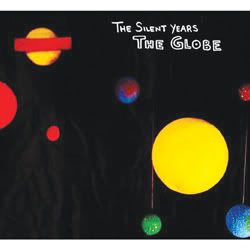 Maybe it's time pop music got a little more contemplative. It's all in good fun to keep the party going, and no one wants to be a walking rain cloud, but maybe the only frontier left for the genre lies in the gap between metallic truth and blinding possibility. To muster all your courage and face up to your existence, greeting it with "Hello, I don't believe we've met," seems a task for the theologians and philosophers. But The Silent Years make this a mission for the common folk, binding melody to wonder with their most recent release, The Globe.
There's depth in the simplicity and quirky straightforwardness here that will no doubt invite comparisons to Nada Surf or the Shins. Lead singer Josh Epstein makes bizarre observations and realizations that evoke everyday conversations without sounding like a burnt-out Malkmus-ian knock off. Whether in the sunny bounce of "Someday" or the almost withdrawn folk of closer "Lost At Sea", The Silent Years present an outlook of comfortable uncertainty, never pressing agendas and always looking for input.
And for all its accessibility and spunk, there's not a single note played to be a selling point. There's a candor in the songwriting and a purpose in the band's delivery that's undeniable. The Silent Years are the real deal, and they invite us all to search for meaning beyond our doorsteps. "May we all find something in this. Hallelujah!" Amen, dude.