I'm so glad this isn't a daily
Get a daily rundown of the top stories on Urban Milwaukee
Or even a weekly, for that matter, given my bad habit of updating my blog — a BLOG! which is meant to be STEALTHY and TERSE and FULL OF EMBEDDED IMAGES AND VIDEOS! – approximately once every two weeks. (I'd like to get better at that, really! Maybe I should aim for once a week? Every Tuesday? What do you think? Will you help me?)
I have felt absolutely paralyzed by the steady shake of startling news pouring over the wires in recent weeks. Just today, Fidel Castro resigned power in Cuba, Pervez Musharraf's party was defeated in Pakistan (signaling certain political death for Gen. Musharraf in due time, I'm sure), Barack Obama took his ninth straight victory over Hillary Clinton in this magnificent state of Wisconsin, and NATO troops closed the northern borders of Kosovo after Serbs rioted. Kosovo, which of course declared its independence from Serbia on Sunday. Serbia, which of course withdrew its ambassador to the United States … yesterday.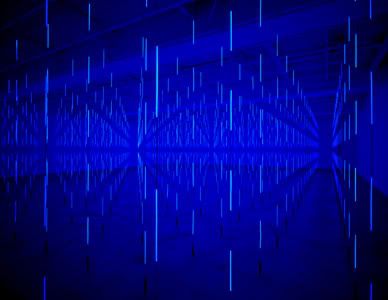 I'm so stunned. Less than a week ago — it was Valentine's Day, after a visit to the swoon-inducing Art Museum (I would like to personally recommend, if I may, Erwin Redl's stirring Matrix XV as an especially nice place to take someone you might be interested in kissing later) — I found myself with a friend and a stranger at beautiful Cubanitas on Milwaukee Street, drinking mojitos and eating plantain chips and dreaming about what Cuba must be like now and what it will be like when we're all allowed to go there, speculating that perhaps 2008 would be Castro's year to hit it and quit, planning, in that sincere-and-fevered way that only tipsy people can plan, a real trip to storied Havana. Then all three of us – me and the friend and the stranger – went dancing at a club across the street.
It was only a week before that, a dirty Thursday, that my friends DJs Hulot & Naota and their frequent musical companions DA & The Madpack, who so rarely play shows outside attics (especially now that Naota lives, works & plays in Chicago) got all of their friends together at the delightfully yucky Mad Planet and everyone did shots of bad whiskey and danced to everyone's good, stomp-y, bouncy, glitch-y music.
And it was just Saturday, fresh and not at all chilly, that I accepted a new friend's invitation to Chicago to see one of the five historic Wilco shows happening this week at the Riviera Theatre, in which the lauded band will be performing every song every recorded for all of their studio albums. I learned upon our return to Milwaukee that when I was swaying, dancing with my friend, mouthing the words to "Dash 7" (from their 1995 debut album
A.M.
), I was dancing and swaying and mouthing along to the only live Wilco performance of Dash 7
ever
.
It was just Saturday that I refreshed my love of rock music, and music in general, and did not find it tedious but instead thought, "yes, this is meaningful, and I would not rather be in bed, because at the end of my life I would rather say I was a part of this." And then on Sunday I woke up to the BBC and pressed coffee and went to Roots with some of my best friends.
And it is only tonight, trying to catch up with everything that made headlines and learn what I can about what didn't make headlines, weighing the opinions of the hundreds of people whose opinions are respected on the internet, reading recently-updated auditoriums like Orangette and The Post-Rockist and Slate, which I only remember that I really like about once every six weeks and sites that I'm starting to pay attention to like Muzzle of Bees (thanks Dwellephant!) —
it is only tonight that I am feeling really glad that I don't work for a daily, that I can just take the time to edit carefully and lay out beautifully and think about the big picture. And that when I go home I can make a late-night run to the grocery store to get some New Glarus with which to toast Mr. Obama and the lovely state which I am happy to call home these days, that I can sit here and listen to a Chicago radio station stream tonight's Wilco concert and talk to my roommate and enjoy being an infinitesimal but ultimately very content human being.
Here's an embedded video.
And here's your link of the day.
This is a goddamn blog. After all.