A neighborhood immediately north of the west side of downtown Milwaukee. Sometimes called "Haymarket Square."
Photos
Recent Press Releases Referencing Haymarket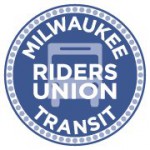 Jun 3rd, 2014 by Milwaukee Transit Riders Union
The event titled Uniting Metro-Milwaukee: Jobs and Justice will take place at 5:00pm on Thursday June 5, 2014 at the Hillside Terrace Resource Center, 1452 N. 7th St.
Apr 25th, 2014 by Milele Coggs
Alderwoman Milele A. Coggs said two Gallery Night exhibits tonight (April 25) and Saturday (April 26) in the 6th District will showcase artistic talent and expression across topics and media.
Neighborhood Buildings
1300 N. 4th St. is a complex of three brick warehouse buildings in Milwaukee's Haymarket neighborhood.

Historic school building attended by the future Prime Minister of Israel.