Press Release
WMSE's Local/Live Presents Klassik at The Todd Wehr Conference Center
Milwaukee's young soulful rapper Klassik already has some pretty big things to cheer about.
Tune into 91.7FM or visit the Todd Wehr Conference Center– 1047 N. Broadway – on Tuesday, April 14, at 6 p.m. to catch a very special WMSE, Local/Live performance and interview with Milwaukee's very own Klassik.
Milwaukee's young soulful rapper Klassik already has some pretty big things to cheer about: in 2014, he was named as a "Top 10 Wisconsin Artist to Watch" by the Milwaukee Journal Sentinel and won a Wisconsin Area Music Industry award for "Hip Hop Artist of the Year" in 2013. He has opened for artists such as Ludacris, Kendrick Lamar and Talib Kweli, bringing a broad spectrum of musical talent to light; one that is rooted in jazz and basks in the sweet flow of hip hop and easygoing R&B.
2015 sees Klassik dishing out four season-themed EPs and already, three of those EPs have gotten his now-recognizable soul and funk-infused rap lots of love from both local and national press, from Pigeons & Planes to the Huffington Post. The latter remarks, "His Seasons project shows a deep connection with our planet as well as the influence our planet has on human emotion."
WMSE's Music Director Erin Wolf and Cal Roach will host the live radio segment and show where fans and attendees are encouraged to "Tweet" their questions for Klassik via Twitter with the hashtag #WMSElocallive. Klassik will perform live in between interview questions. Once the programming is finished, Klassik will give fans an additional 30-minute set.
This will be a terrific night of music and fun for WMSE listeners and local music fans. Be there, live, at the Todd Wehr Conference Center or simply stream (live or in the archives) at WMSE.org or tune into 91.7FM WMSE at the 6 o'clock hour.
Mentioned in This Press Release
Recent Press Releases by WMSE 91.7FM

Jun 5th, 2018 by WMSE 91.7FM
This is the fourth year WMSE is offering its special-edition beer, and staff and volunteers think this one is the best!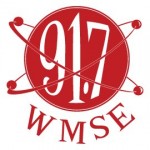 Jun 1st, 2018 by WMSE 91.7FM
All the fun takes place Saturday, Aug. 25 from Noon to 8 p.m.

May 2nd, 2018 by WMSE 91.7FM
New WMSE website offers listeners a seamless experience