Press Release
WMSE expands partnership with Milwaukee Symphony Orchestra
Station to broadcast MSO series with Chicago's WMFT
Beginning Sunday, Oct 4th at 3 p.m., WMSE will begin broadcasting a 13-week series of performances by the Milwaukee Symphony Orchestra. The series is edited and produced by Chicago radio partner WFMT. "We are incredibly excited about our partnerships throughout public radio, including Under The Needle with KEXP in Seattle and our classical program with WFMT. We continue to seek out programs that make sense for our listeners," stated WMSE GM Tom Crawford. "The series with MSO and WFMT solidifies our partnership with the orchestra."
WMSE and MSO have had a long standing partnership which includes a Sunday afternoon broadcast on The Modern Chamber where host Jason Wietlispach hand picks extraordinary music pieces from the MSO's archives. WMSE also hosted a live broadcast of Jennifer Higdon's City Scapes.
This Saturday, the broadcast series kicks off with Alisa Weilerstein Plays Elgar, conducted by Edo de Waart and includes: Britten's "Four Sea Interludes," Elgar's "Concerto In E Minor" and Dvorak's "Symphony No. 8 in G major."
Under the dynamic leader of Music Director Edo de Waart, MSO is among the finest orchestras in the nation. Now in his seventh season with MSO, Maestro De Waart has led sold-out concerts, elicited critical acclaim, and conducted a celebrated performance at Carnegie Hall on May 11, 2012. The MSO's full-time professional musicians perform over 135 classic, pops, family, education, and community concerts each season in venues throughout the state.
"Anti-established" in 1981, WMSE 91.7 FM – Frontier Radio has grown into Milwaukee's truest and longest standing music radio institution. Owned and operated by Milwaukee School of Engineering (MSOE), WMSE – with a 24 hour free-form format representing every musical genre in one form or another – has been primarily funded by listening supporters and community partners since 1997, genuinely earning the station the motto Community-Powered Independent Radio. Founded upon the principle of educating the listening community by providing a wide selection of musical programming not heard anywhere else in the market, WMSE has been Milwaukee's clear leader in supporting the city's diverse community of musicians and artists.
Mentioned in This Press Release
Recent Press Releases by WMSE 91.7FM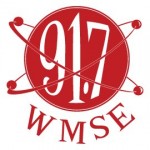 Oct 1st, 2019 by WMSE 91.7FM
This tradition has been enjoyed by millions nationwide since 1971 with the MSO's radio series – the country's longest-running national classical radio series.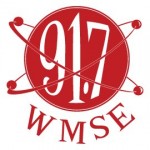 Sep 9th, 2019 by WMSE 91.7FM
In addition to an incredible night of entertainment and light fare from Braise, there will be a silent auction.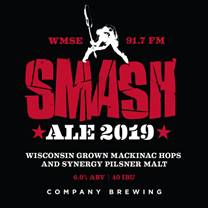 May 24th, 2019 by WMSE 91.7FM
Look for this tasty treat at local cafes, bars and restaurants.