Press Release
WMSE Can Now Be Found on iTunes
Local/ Live is the new addition to our podcasts on iTunes
WMSE is now on iTunes so that gives you another way to keep us with you wherever you go and share WMSE's great programming with friends and family, near and far.  This will also help us find new listeners and supporters around the world. Current selections include: The Disclaimer, The Trap Set with Joe Wong and the just-added Local/Live.
The Disclaimer features Ryan Schleicher, Evan Rytlewski of the Shepherd Express, and Matt Wild of Milwaukee Record. They take to the WMSE airwaves every Wednesday at Noon to discuss all things Milwaukee – Milwaukee music, Milwaukee art, and Milwaukee events. They led the way for us to add additional shows to iTunes.
The Trap Set with Joe Wong started out as a podcast before it became a weekly feature on WMSE. You can hear Joe Wong interview different drummers about life every Monday at Noon. Joe Wong, a native Milwaukeean, brought the show to us and we agreed that we would be the perfect home for this very in-depth show about drummers. Our first episode featured Violent Femmes drummer Vincent De Lorenzo. Considering the Femmes are native sons of Milwaukee, this just made sense.
With the recent addition of Local/Live to iTunes, we show Milwaukee once again our dedication to the very vibrant music scene. Current Podcasts include: The Scarring Party, Kia Rap Princess, Estates, Sun//Decrease and most recently Testa Rosa. "We're incredibly excited about sharing the local Milwaukee music scene with the world via iTunes. Each podcast is free and creates another opportunity for artists to increase their audience.  "Helping the local music scene is key to our mission as a station," stated GM Tom Crawford. Local/Live teams up Music Director Erin Wolf with music writer Cal Roach who hosts a live interview and performance with different Milwaukee bands. This is live radio at its finest.
WMSE is now more accessible than ever.  You can stream us or download archived shows at WMSE.org and now you can find us on iTunes.  Just search for WMSE.
Mentioned in This Press Release
Recent Press Releases by WMSE 91.7FM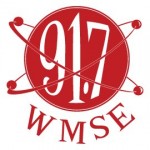 Nov 27th, 2017 by WMSE 91.7FM
This gala and silent auction event is a fundraiser for Milwaukee's favorite community-powered radio station, WMSE.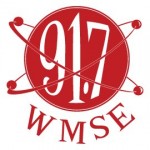 Nov 14th, 2017 by WMSE 91.7FM
Tune in next Saturday at Midnight for the first of many episodes of "Mind Webs."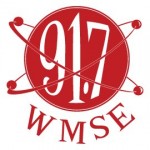 Sep 15th, 2017 by WMSE 91.7FM
Broadcast of MSO 2017 Season begins Sept. 24