Press Release
West Bend Mutual Insurance Helps Open 'Window to the Wild'
"Founders Day" Commemorated with Donation to Zoological Society's capital campaign
MILWAUKEE – Today, on the 125th anniversary of the founding of West Bend Mutual Insurance, the company is pleased to announce a $100,000 donation to The Zoological Society of Milwaukee's Adventure Africa exhibit in support of the Window to the Wild Capital Campaign. The Zoological Society and Milwaukee County Zoo are in the midst of a capital campaign that will reimagine the Zoo over the next 25 years.
"We are excited to work with West Bend Mutual Insurance to help bring Adventure Africa to life," said Zoological Society President and CEO Jodi Gibson. "Their donation will impact guests on a daily basis as they stop to learn more about elephants and their unique adaptations."
Thanks to West Bend, the Zoological Society is even closer to its $25 million goal. The donation will help create one of three educational adaptation stations near the new elephant exhibit and African hoofstock yard. Like the rest of the educational elements within Adventure Africa, the three adaptation stations are meant to inform and engage visitors while observing the animals. One station will show how an elephant's trunk can aid in its survival, while another will explain the ways in which elephant's ear does more than help it hear.
"Every day, we celebrate West Bend as a part of the greater Milwaukee community, but on the125th anniversary of our founding, today's gift is especially meaningful to us," said Kevin Steiner, President and CEO of West Bend. "One of the many things we have in common with the Zoological Society is a shared love for our local roots, our community, and celebrating family at the center of it all."
The first phase of the Window to the Wild Capital Campaign is Adventure Africa, which will be the largest physical change to the Milwaukee County Zoo since its opening in 1961. This project will transform 25% of the developed footprint of the Zoo and will create new homes for the elephants, African hoofstock, hippos and rhinos. It is scheduled to open on May 4.
About West Bend Mutual Insurance
Founded April 13, 1894, West Bend Mutual Insurance Company is headquartered in West Bend, Wisconsin, and provides property/casualty insurance products throughout the Midwest. The company offers a broad personal lines coverage package, a full range of commercial products and services, insurance for specialty lines and a surety division. West Bend employs more than 1,200 associates and is represented by approximately 2,300 independent insurance agencies throughout Wisconsin, Illinois, Iowa, Minnesota, Indiana, Ohio, Michigan, Missouri, Kansas, Kentucky, Nebraska, Tennessee and North Carolina. The company has been rated A (Excellent) or better by A.M. Best since 1971. West Bend also consistently ranks higher than its competitors in an agency loyalty survey.
About the Zoological Society of Milwaukee
The mission of the Zoological Society of Milwaukee is to conserve wildlife and endangered species, educate people about the importance of wildlife and the environment, and support the Milwaukee County Zoo.
Mentioned in This Press Release
Recent Press Releases by West Bend Mutual Insurance Company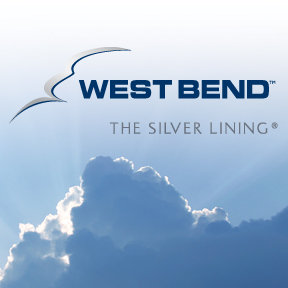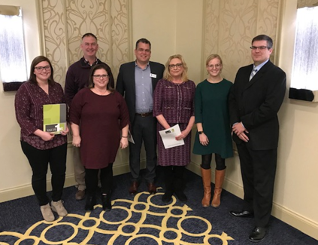 Apr 21st, 2020 by West Bend Mutual Insurance Company
West Bend awarded 7 facilities across the state grants to purchase equipment to make patient moving and lifting safer for residents and caregivers