Press Release
Wellpoint Care Network, Formerly SaintA, Reinforces Mission Through New Brand, Campus Transformation
Relationships, community at the heart of Wellpoint Care Network's future
MILWAUKEE — Human services organization SaintA has changed its name to Wellpoint Care Network, serving as a reinforcement of its mission with eyes toward the future.
New Name Reflects Decades-Long Transformation
WellPoint Care Network (formerly known as SaintA) serves 5,000 clients each day, restoring connections that help individuals, families and communities thrive. A national leader in recognizing and addressing the impact of trauma, Wellpoint Care Network facilitates equity, healing, learning and wellness through mental health services, family support and foster care and trauma informed care training and consultation.
"Wellness is the point of all we do," said
Ann Leinfelder Grove
, President and CEO of Wellpoint Care Network. "The new name reflects our commitment to the community and those we serve, and we're excited to continue to broaden our reach and increase the number of community members in our care."
Campus Transformation Invites Community In
The rebrand comes as Wellpoint's campus is undergoing a multi-phased renovation to better address the needs of its clients and the broader community. The first phase of construction includes renovated office space to consolidate most Wellpoint employees to its main campus, located at 89th and Capitol, to ensure its team is engaged with the community it serves. In step with its mission to facilitate equity and restore connections, future projects will include the creation of dedicated spaces for public use, including a coffee shop and conference rooms available for reservation.
"We exist to break down barriers to receiving care, connections and support," said Leinfelder Grove. "In opening our doors to the community in new, creative ways, we hope to become a safe space and gathering place for the whole community – not just our clients – where people can come together to make lasting connections and support networks."
The Right Time for Change
The move to Wellpoint Care Network and investments in its physical campus come at a pivotal time for the organization. As the pandemic highlighted enduring inequities in our community, Wellpoint worked to fill the gaps in care, bringing mental health services and access to families who would otherwise have to go without.
Through the generosity of the Oprah Winfrey Charitable Foundation and many other donors, increased financial support has allowed Wellpoint Care Network to expand its provision of mental health services to children, youth and families across Southeast Wisconsin.
In 2021, Wellpoint was awarded a $2 million grant from the Substance Abuse and Mental Health Services Administration (SAMHSA) for Project Thrive, a partnership between Wellpoint, Boys & Girls Clubs of Greater Milwaukee (BGCGM) and the Medical College of Wisconsin to provide increased access to evidence-based, trauma-informed assessment and treatment for children and families in the City of Milwaukee.
"We're proud of all we've done to provide mental health services and other forms of support to those most in need, but there's still much work to be done," said Leinfelder Grove. "It's a difficult task making critical health, education, housing and employment resources accessible, but we're up to the challenge, and we have hope for a brighter future for Milwaukee, Wisconsin, and all those we serve nationally."
About Wellpoint Care Network:
Wellpoint Care Network is an evolving, community-facing human services organization based in Milwaukee, Wisconsin. As a national leader in recognizing and addressing the impact of trauma, Wellpoint has been caring for children for more than 170 years. Championing families, Wellpoint offers a comprehensive array of prevention, intervention and crisis resources to facilitate equity, learning, healing and wellness by restoring the connections that help children and families thrive. Learn more at https://wellpoint.org/.
Mentioned in This Press Release
Recent Press Releases by Wellpoint Care Network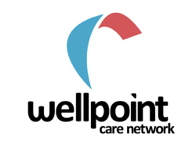 Mar 1st, 2022 by Wellpoint Care Network
$65,000 grant brings critical vaccination access to underserved segment of city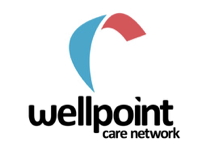 Jan 4th, 2022 by Wellpoint Care Network
Relationships, community at the heart of Wellpoint Care Network's future