Press Release
Vodka Tasting at the Polish Center on November 14, 2014
FRANKLIN/MILWAUKEE— The Polish Center of Wisconsin is hosting its annual Polish Vodka Tasting on Friday, November 14, 2014 from 7:00 p.m. to 10:00 p.m. Patrons must be 21 years or older to attend. This popular event features samples of at least 25 imported Polish vodkas (flavored and unflavored), snacks, and entertainment.  Vodka, or wódka, will […]
FRANKLIN/MILWAUKEE— The Polish Center of Wisconsin is hosting its annual Polish Vodka Tasting on Friday, November 14, 2014 from 7:00 p.m. to 10:00 p.m. Patrons must be 21 years or older to attend. This popular event features samples of at least 25 imported Polish vodkas (flavored and unflavored), snacks, and entertainment.  Vodka, or wódka, will include Belvedere, Chopin, Stawski, Sobieski, and many imported varieties not readily available in the Milwaukee area.  The tasting will include information on where Polish vodka can be purchased in the greater Milwaukee area.  This year, new flavored vodka include Belvedere Lemon Tea and a limited edition launch; Pravda Caramel and Raspberry; Sobieski Coconut and Lemon Meringue; and, Stawski Bizonovka and Gorzka.  Representatives will be available for questions.
Tickets are $30 in advance, $32 at the door and $20 for designated drivers. The admission covers the vodka tasting, soft drinks for designated drivers and snacks.   This event will focus on the importance of
tasting
vodka and will be a fun opportunity to learn about the many different brands that comprise Poland's contribution to the international vodka industry, which dates back to the early Middle Ages.  The Syrena Polish Folk Dance Ensemble will perform twice.
All proceeds from this event (which includes a prize raffle) will benefit The Polish Center of Wisconsin in its mission to strengthen and promote an understanding of Polish culture.
The Polish Center is located at 6941 S. 68th Street in Franklin between Rawson Avenue and Loomis Road. For more information, or to purchase advance tickets, please call 414-529-2140 or visit www.polishcenterofwisconsin.org.
Mentioned in This Press Release
Recent Press Releases by Polish Center of Wisconsin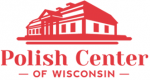 Oct 31st, 2014 by Polish Center of Wisconsin
The Polish Center of Wisconsin announces an evening of music, poetry, and art to celebrate the 25th anniversary of the end of Communist rule in Poland.