Press Release
Versiti Blood Center of Wisconsin hosts Sickle Cell Saturday Blood Drives in Milwaukee's African American Communities
Milwaukee, Wis., — September 3, 2020 – Sickle Cell Disease (SCD) is a disease that affects one in every twelve African Americans. During the month of September, SCD is brought to the forefront of our minds during Sickle Cell Awareness Month. To honor those we have lost and those who are currently living with the disease, Versiti Blood Center of Wisconsin will be hosting Sickle Cell Saturday Blood Drives every Saturday in September.
The drives are:
September 5 from 9 a.m. to 2 p.m. at Holy Redeemer Christian Academy, 3500 W. Mother Daniels Way, Milwaukee, WI 53209 (in the cafeteria)
September 12 from 9 a.m. to 1 p.m. at Abundant Faith Church, 7830 W Good Hope Road, Milwaukee, WI 53223 (in the church hall)
September 19 from 9 a.m. to 2 p.m. at Greater New Birth Church, 8237 W. Silver Spring Dr, Milwaukee, WI 53218 (in the fellowship hall)
September 26 from 9 a.m. to 2 p.m. on the Versiti Bloodmobile hosted by Evelyn's Circle at Sherman Phoenix 3536 W. Fond Du Lac Ave., Milwaukee, WI 53216
Blood donations can be a life-saving gift for sickle cell patients and can help to provide renewed strength and energy. Milwaukee Alderman Ashanti Hamilton, who lost his sister Jamera to complications of SCD when she was just 7 years old, has dedicated himself to raising awareness about the disease that disproportionately affects the African American community, especially during COVID-19.
"The pandemic has not stopped the need for blood donations across the City of Milwaukee," says Alderman Hamilton. "Giving blood is safe and helps people right here in our community. We need local blood for local sickle cell warriors, and you have the power to save lives."
Anyone who registers for one of the drives will receive a Versiti Sickle Cell Awareness T-shirt, as well as a free treat from Pastryman. Appointments can be scheduled by calling 1-877-BE-A-HERO or at bit.ly/sicklecellsaturday. Appointments are strongly encouraged. With coronavirus safety precautions in place, walk-ins could experience wait times.
To continue to ensure donor safety, Versiti employees will wear cloth face coverings, as will donors, when in a Versiti facility. Donors are asked to bring a face covering.
Social distancing is also being practiced at all donation centers and community blood drives, and the temperature of all potential blood donors is being taken, as well as that of staff members. In addition, Versiti has implemented increased cleaning and disinfecting procedures in all donor centers and community blood drives.
About Versiti Blood Center of Wisconsin
Versiti Blood Center of Wisconsin is a not-for-profit organization headquartered in Milwaukee that specializes in blood services, esoteric diagnostic testing, organ, tissue and stem cell
donation, medical services and leading-edge research. We advance patient care by delivering life-saving products and services. For more information, visit versiti.org/Wisconsin.
Mentioned in This Press Release
Recent Press Releases by Versiti Blood Center of Wisconsin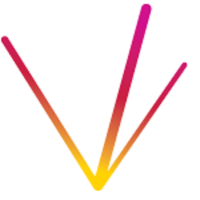 Feb 16th, 2021 by Versiti Blood Center of Wisconsin
Versiti Blood Center of Wisconsin calling on donors to help as supplies drop; blood types O-negative, O-positive most needed