Press Release
Versiti Blood Center of Wisconsin hosts April drives in Milwaukee County
All attempting donors receive free passes to Mt. Olympus Waterpark
Milwaukee – March 22, 2019 – Together, Versiti Blood Center of Wisconsin and blood donors across the state make a life-saving impact through the gift of blood donation. Patients in need of blood tomorrow rely on the generosity of blood donors today.
Versiti Blood Center of Wisconsin is calling on the community to make a life-saving donation this April. Donations of all blood types are needed, but especially type O negative blood, which is the universal blood type given to patients in emergency situations and those undergoing surgery.
Milwaukee County blood donors can help patients in need at Versiti Blood Center of Wisconsin's upcoming blood drives:
Tuesday, April 16 from 10 a.m. to 4 p.m. at UWM Union Ballroom, 2200 E. Kenwood, Milwaukee
Tuesday, April 23 from 6 a.m. to 12 p.m. at St. Luke's Medical Center, 2901 Kinnickinnic River Parkway, Milwaukee
During April, all attempting blood donors at Versiti Blood Center of Wisconsin community drives will receive one coupon redeemable for up to four free outdoor waterpark passes to Mt. Olympus Water & Theme Park in Wisconsin Dells.
Donors can schedule an appointment by calling 1-877-BE-A-HERO (1-877-232-4376) or visiting versiti.org/BCW.
Anyone 17 or older who is in good health and meets eligibility requirements is encouraged to donate blood. Appointments are preferred, but walk-in donors are also welcome. Parental consent is required for 16-year-olds to donate. The entire process takes about an hour. Donors should bring a photo ID that includes birth date.
About Versiti Blood Center of Wisconsin
Versiti Blood Center of Wisconsin is a not-for-profit organization headquartered in Milwaukee that specializes in blood services, esoteric diagnostic testing, organ, tissue and stem cell donation, medical services and leading-edge research. We advance patient care by delivering life-saving solutions grounded in unparalleled medical and scientific expertise. The collective efforts of Versiti affiliates result in improved patient outcomes, expanded access to care, and cost efficiencies for healthcare systems nationwide. For more information, visit versiti.org/BCW.
Mentioned in This Press Release
Recent Press Releases by Versiti Blood Center of Wisconsin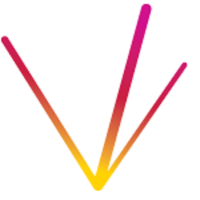 Jun 13th, 2021 by Versiti Blood Center of Wisconsin
Versiti Blood Center of Wisconsin issues emergency appeal for blood donations; blood types O-negative, O-positive most needed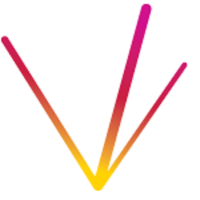 Feb 16th, 2021 by Versiti Blood Center of Wisconsin
Versiti Blood Center of Wisconsin calling on donors to help as supplies drop; blood types O-negative, O-positive most needed