Press Release
UEDA to Celebrate Milwaukee's Culture and Diversity at Carnival Milwaukee
Eighth annual Carnival Milwaukee fundraiser promotes local businesses and organizations with evening of world music, food and dancing
Milwaukee – On Saturday, February 28, the Urban Economic Development Association of Wisconsin (UEDA) will celebrate Milwaukee's culture and diversity with a night full of music, dancing, dining and carnival entertainment at its annual fundraiser, Carnival Milwaukee. The event will be held from 7:00 – 11:00 p.m. at the Zoofari Conference Center located at 9715 W. Bluemound Road in Milwaukee.
In its eighth year, Carnival Milwaukee continues to provide guests with the opportunity to partake in food, fun and festivities as unique and diverse as our city. This year, attendees will have the opportunity to taste an array of both familiar and exotic dishes from more than 25 local Milwaukee restaurants and caterers, enjoy a mix of live Afro-Caribbean & Latin jazz  music by performed by De La Buena and participate in games, a cultural dance lesson, raffle drawing and a festive photo station. A list of participating food vendors and raffle prizes can be found at www.CarnivalMilwaukee.com.
"Carnivale" is a celebration that occurs in countries throughout the world, from Brazil to Belgium to Jamaica to New Orleans. Guests of Carnival Milwaukee come dressed in cultural attire or Carnival costumes that include brightly colored shirts, dresses and skirts, feathered and embellished masks, boas, beads – anything that says celebration. See photos from last year's event HERE.
Tickets are $50 and may be purchased online at www.CarnivalMilwaukee.com or by calling (414) 562-9904. Funds raised by the event will further UEDA's work in community and economic development, assisting organizations to build their capacity and better serve their communities. In addition, support will ensure that UEDA can continue to use its expertise in coordinating, facilitating and forging collaborations in areas such as foreclosure mitigation, small business growth, public transportation and jobs, sustainable homeownership and regional food initiatives.
About UEDA:
UEDA is a 501(c)(3) membership organization dedicated to the professional development of individuals and groups working in community and economic development in Wisconsin. UEDA works to enhance Wisconsin's ability to attract and retain a talented workforce, invest in and support initiatives that strengthen Wisconsin communities and urban neighborhoods, and recruit and secure new business opportunities. To learn more about UEDA, visit www.uedawi.org.
Mentioned in This Press Release
Recent Press Releases by Urban Economic Development Assocation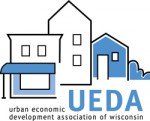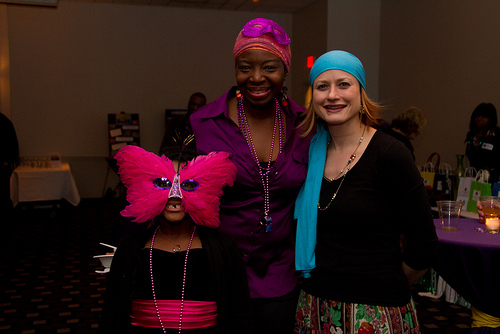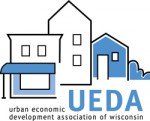 Feb 15th, 2016 by Urban Economic Development Assocation
Eighth annual Carnival Milwaukee fundraiser promotes local businesses and organizations with evening of world music, food and dancing