Press Release
U.S. Senator Tammy Baldwin Joins Bipartisan Group Calling on DOJ to Provide Guidance on Boosting Support for Forensic Labs in Efforts to Combat Opioid Epidemic
WASHINGTON, D.C. – Today, U.S. Senator Tammy Baldwin sent a bipartisan letter, led by Senators Jeanne Shaheen (D-NH) and John Cornyn (R-TX), asking U.S. Attorney General Jeff Sessions to provide Congress with information detailing how the Department of Justice (DOJ) is supporting and prioritizing forensic science service providers across the nation as a part of a broader approach to combat the opioid epidemic.
"The opioid crisis knows no boundaries; it reaches into homes in every community in every region of this country.  Stopping the flow of these drugs is critical to ending the crisis, but to do so requires the ability to trace the drugs to their source.  This demands a forceful and vigorous effort by our forensic science community," wrote the senators.
The senators continued, "The current opioid crisis has overwhelmed the nation's collective laboratory systems with more than a 6000% increase in the last four years, according to National Forensic Laboratory Information System (NFLIS) data provided by the American Society of Crime Laboratory Directors. Case backlogs and turnaround times are growing. Dangerous emerging drugs are not being scheduled to make them illegal, and deaths likely associated with drug overdose are not being investigated completely by medical examiners and coroners."
The bipartisan coalition of 30 senators call on the DOJ to provide a comprehensive list to Congress within 30 days, detailing how the Department is supporting and prioritizing forensic science service providers, and to also explain how the Department is including grant programs and technical assistance for providers at the state, county and local levels to help combat the public health crisis. The forensic science community plays a critical role in communities affected by the opioid epidemic. Labs and other forensic science service personnel help local law enforcement and federal agencies trace drugs to their source by helping to analyze evidence, find importers, manufacturers and distributors, and to determine causes of death in overdoses.
The bipartisan group supporting the letter also includes Senators Maggie Hassan (D-NH), Richard Blumenthal (D-CT), Cory Booker (D-NJ), John Boozman (R-AR), Sherrod Brown (D-OH), Thad Cochran (R-MI), Susan Collins (R-ME), Christopher Coons (D-DE), Mike Crapo (R-ID), Ted Cruz (R-TX), Dianne Feinstein (D-CA), Al Franken (D-MN), Chuck Grassley (R-IA), Orrin Hatch (R-UT), James Inhofe (R-OK), Angus King (I-ME), Amy Klobuchar (D-MN), James Lankford (R-OK), Patrick Leahy (D-VT), Joe Manchin (D-WV), Ed Markey (D-MA), Lisa Murkowski (R-AK), Rob Portman (R-OH), James Risch (R-ID), Mike Rounds (R-SD), Marco Rubio (R-FL), Thom Tillis (R-NC), Chris Van Hollen (D-MD) and Sheldon Whitehouse (D-RI).
The letter can be read in full here.
An online version of this release is available here.
NOTE: This press release was submitted to Urban Milwaukee and was not written by an Urban Milwaukee writer. It has not been verified for its accuracy or completeness.
Mentioned in This Press Release
People
:
Al Franken
,
Amy Klobuchar
,
Angus King
,
Chris Van Hollen
,
Christopher Coons
,
Chuck Grassley
,
Cory Booker
,
Dianne Feinstein
,
James Inhofe
,
James Lankford
,
James Risch
,
Jeanne Shaheen
,
Jeff Sessions
,
Joe Manchin
,
John Boozman
,
John Cornyn
,
Lisa Murkowski
,
Maggie Hassan
,
Marco Rubio
,
Mike Crapo
,
Mike Rounds
,
Orrin Hatch
,
Patrick Leahy
,
Richard Blumenthal
,
Rob Portman
,
Sheldon Whitehouse
,
Sherrod Brown
,
Susan Collins
,
Tammy Baldwin
,
Ted Cruz
,
Thad Cochran
,
Thom Tillis
Recent Press Releases by U.S. Sen. Tammy Baldwin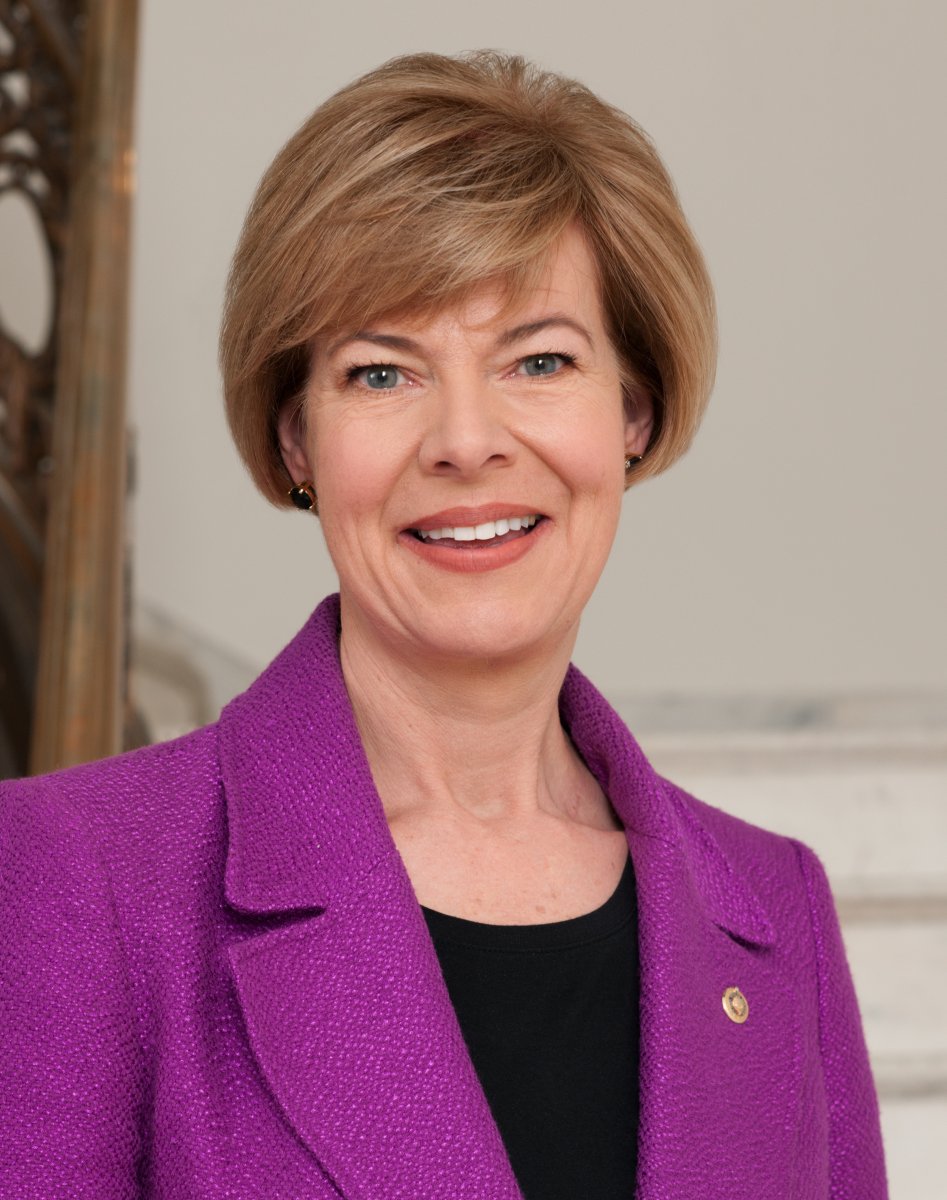 Dec 4th, 2023 by U.S. Sen. Tammy Baldwin
Baldwin: "The bridge is a crucial link between Minnesota and Wisconsin, supporting our supply chain, commuters, and visitors"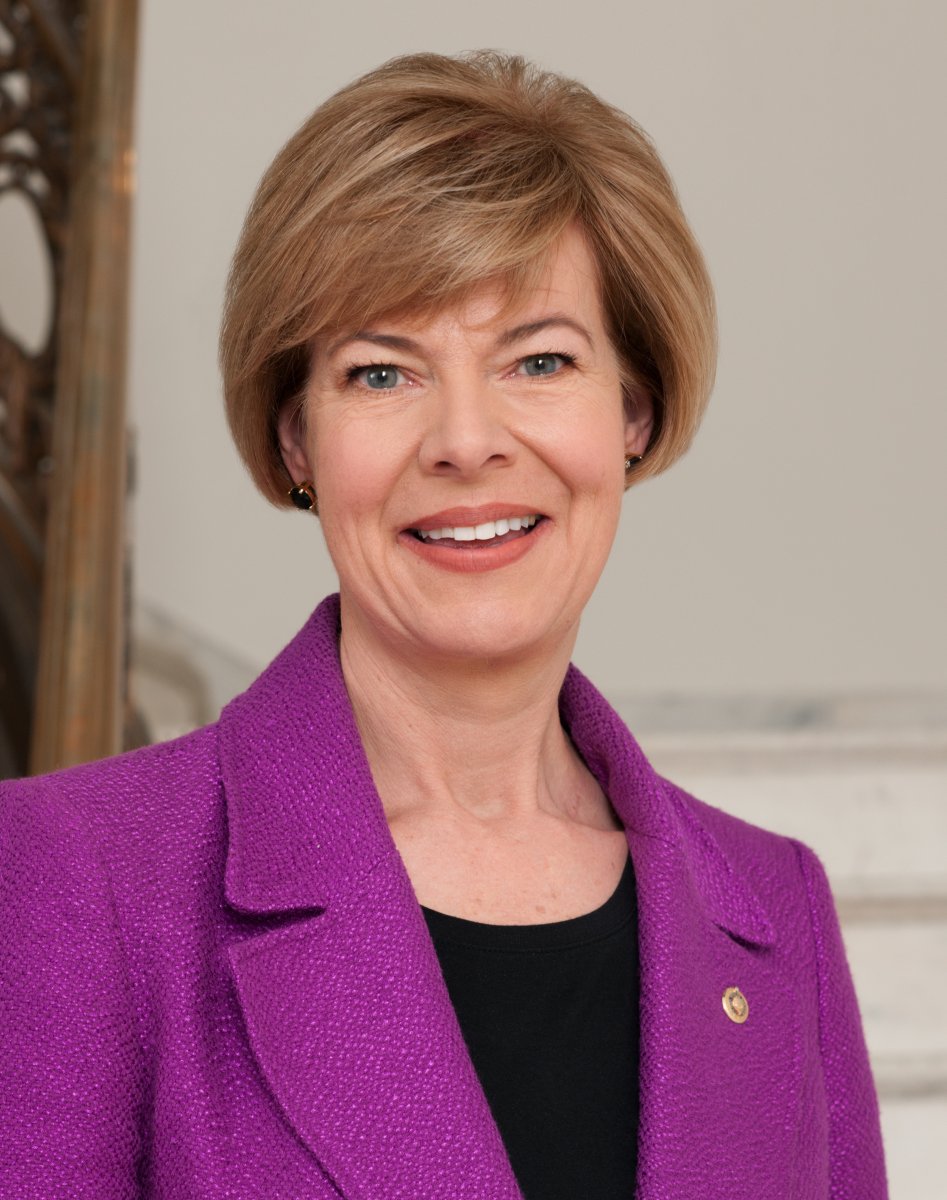 Dec 1st, 2023 by U.S. Sen. Tammy Baldwin
Funding to bolster safety and improve connectivity from Baldwin-backed Bipartisan Infrastructure Law