Press Release
The Pabst Theater Group reveals a remodeled artist green room backstage at the Riverside Theater
With the assistance of Milwaukee's own Scathain LLC, The Pabst Theater Group has remodeled its artist green room space at the Riverside Theater in an effort to elevate the backstage artist experience and provide a higher level of hospitality to keep artists coming back to its venues and Milwaukee.
Local artisans helped to transform this unique green room, which includes a dining room, in-house commercial kitchen and Colectivo coffee barista experience, with a modern new look that pulls in elements that are quintessential Milwaukee, including:
A wonderfully interpreted design by Scathain LLC that includes hand welded light fixtures, custom-made glass window coverings, hand crafted tables and booths and a custom-made kitchen privacy wall
Two walls of beautiful, repurposed cream city brick, installed by Trinidad Home Remodeling LLC
Hand-painted "ghost ad" signs featuring the logos of Colectivo Coffee and Miller High Life by local artist John Chirillo
"Because our city had a history of not being included on many artists' tours, we knew from the very beginning that our first task was to convince bands to choose Milwaukee when they were considering a tour. Traditionally, artist hospitality isn't a priority in the touring industry in America, so we chose to make our backstage experience something that would help to change that," said Gary Witt, president and CEO of the Pabst Theater Group. "This room, along with the amazing service of our hospitality team, exceeds every expectation that they have on the road and shows artists that we care and we want them to be here, and that heightens their entire experience – from the quality of their performance on our stages to their eagerness to come back and play in Milwaukee again and again. The team at Scathain absolutely channeled the soul and identity of our Executive Chef Kevin Sloan and our backstage experience to create something very, very special for artists when they visit our city."
For a limited time in February and March, the Pabst Theater Group is giving the public the opportunity to visit the newly remodeled space by booking a tour and private dinner, prepared by Executive Chef Kevin Sloan. Interested parties can inquire at pabsttheatergrouprentals.com by clicking on the "Private Dinners" tab.
View photos of the new space here (photo credit Harrison Dilts):
https://www.dropbox.com/sh/2h547vkoyz4yuqs/AAAKzuaGz5vIuphmbBKeT6IQa?dl=0
View a video of the new space with comments from the Pabst Theater Group's hospitality team and Gary Witt, president and CEO, here:
https://www.youtube.com/watch?v=Fn1Ud7hxQlw
Mentioned in This Press Release
Recent Press Releases by Pabst Theater Group

Jan 13th, 2023 by Pabst Theater Group
Veteran Music Agent Noël Mirhadi Appointed Director to Build the New Alliance and Champion Collective Booking and Buying Power, Unique Content, and Sponsorship Opportunities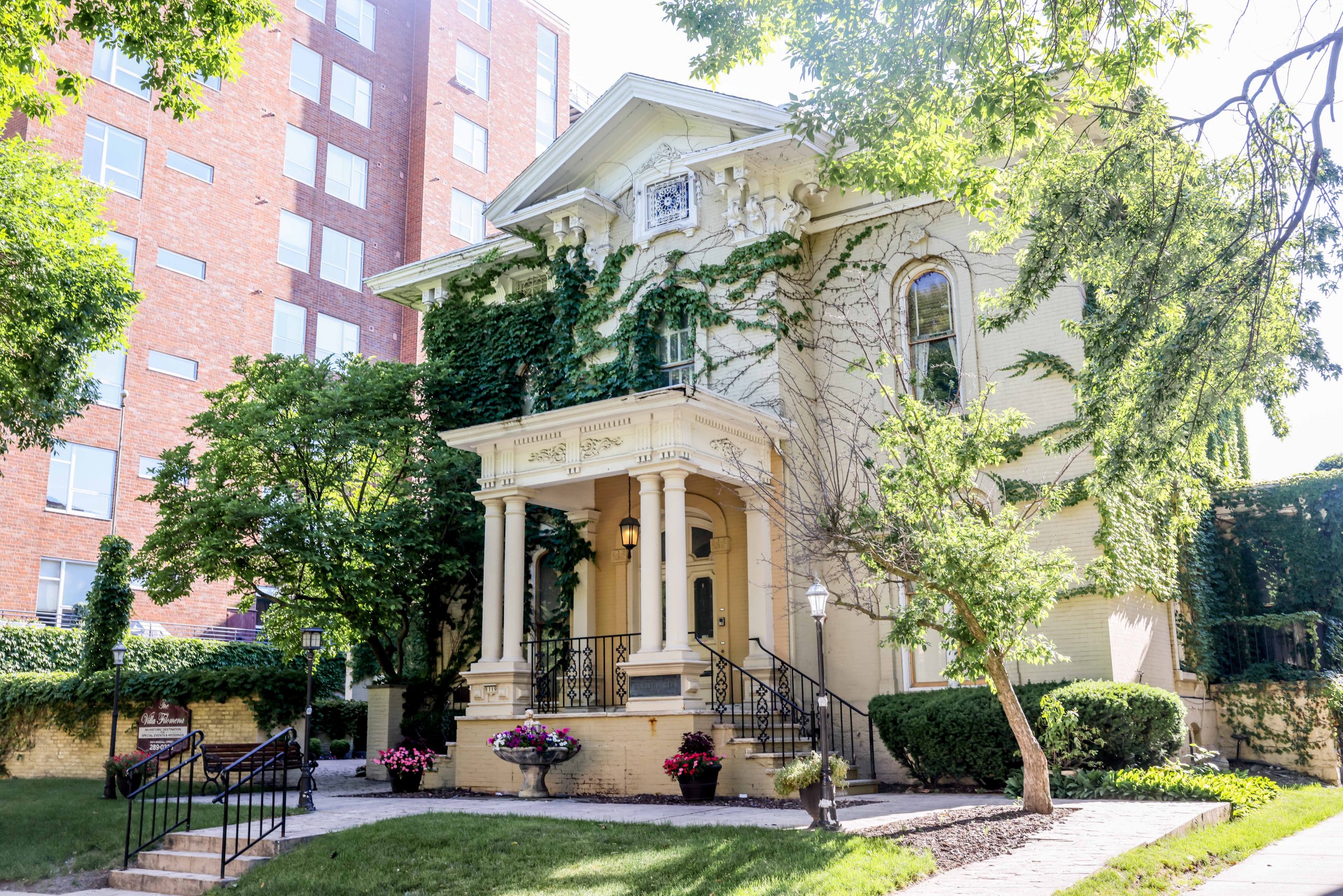 Jul 18th, 2022 by Pabst Theater Group
The Group Acquires Another Historic Venue to Expand Wedding and Private Event Business

Jan 26th, 2022 by Pabst Theater Group
Event hosted by the Pabst Theater Group, Milwaukee Press Club, WisPolitics.com, Listen MKE and Milwaukee Neighborhood News Service