Press Release
"The Jamie and Thom Show" to Showcase Gallery Night Artwork at MKE LGBT Community Center
The exhibit, entitled "The Jamie and Thom Show," is a hybrid of photography by Robarge and collage art by Ertl.
The April, 2014 edition of Milwaukee Gallery Night features images by Jamie Robarge and Thom J Ertl. The show will be held on Friday, April 25, 2014 from 5:00 to 9:00 p.m. at the Milwaukee LGBT Community Center, 1110 N. Market St., Courtyard Entrance. The exhibit, entitled "The Jamie and Thom Show," is a hybrid of photography by Robarge and collage art by Ertl.
Photographer Jamie Robarge explores transgender identity in "Kingstress." She documents A. Love, a makeup artist, on his journey through life. Kingstress is defined as a (male or female) two spirited soul that has both male and female characteristics. "For "Kingstress" I want viewers to connect with A. Love, said Robarge. "One can experience small personal moments in A. Love's life that can coincide with their own. A. Love removes societal gender boundaries and experiences the best things in life by being true to himself."
"Contemporary urban assemblage" is the theme in this installation by Thom J. Ertl Designs. CONVENTIONAL utilitarian items become UN-CONVENTIONAL, modern, artistic, practical, provocative original home furnishings and interior design. "Found" becomes urban, sleek and fun. "My artwork is definitely not barnscenes or sunsets," said Ertl. "I want people to really look at my furniture and wall art and realize that the components—things like bottlecaps, book pages, buttons—are things that surround us on a regular basis. They're beautiful in their own right.
It's fantasy and whimsy. It's modern folk art that takes the fork in the road and turns utilitarian into unique." Ertl was the featured artist at the April, 2013 Gallery Night.
30% of the sales will go to the programs and services provided by the Center. Gallery Night at the MKE LGBT Community Center is free to the public. Learn more by going to mkelgbt.org or by calling (414) 271-2656.
Mentioned in This Press Release
Recent Press Releases by Press Release Nov 18th, 2019 by Press Release
Artists, crafters, and gifters will offer something for everyone with thousands of unique holiday gift items all priced to save you money.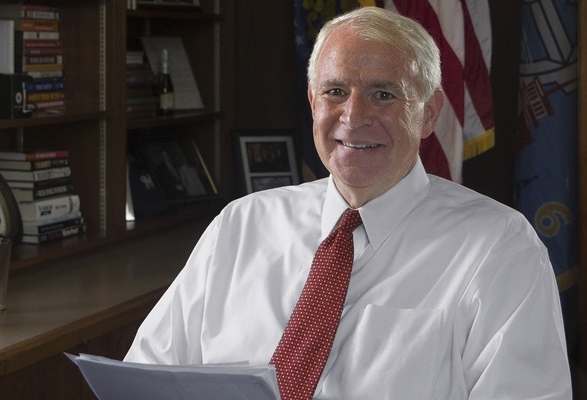 Nov 15th, 2019 by Press Release
Statement by Patrick Guarasci, Senior Advisor at Barrett for Milwaukee Nov 13th, 2019 by Press Release
Former contributor to Cracked.com, Kimmy also wrote a regular column reviewing terrible horror films for Horrorhomework.com, aptly titled Kimmy Karnage's Turds of Terror.