Press Release
Summerfest Tech Opens Applications for Inaugural 5 LAKES PITCH COMPETITION
$10k + In-Kind Prizes for Early-Stage Companies
MILWAUKEE (May 28, 2019)- Early-stage Great Lakes area startups will have the opportunity to pitch key executives and business leaders and secure a total of $10,000 in equity-free seed funding, along with more in-kind services during the first-ever 5 LAKES Pitch during Summerfest Tech on June 25-26, 2019.
"We're excited about welcoming the region's best up-and-coming startups to Summerfest Tech.  We are very familiar with the concept of fostering emerging talent within the music industry and look forward to extending our support to the tech startup community," said Don Smiley, President and CEO of Milwaukee World Festival, Inc.
The 5 LAKES Pitch is open to startups that are based anywhere within the Great Lakes region. Startups eligible to apply to pitch will have raised less than $250,000 in funding, or generated less than $500,000 in revenue and operate in one of these areas:
Future of Work technologies that are enabling individuals and companies to work more effectively and efficiently.
Health technology that improves patient care and quality of life.
Mobility solutions that enable us to move faster, smarter and better.
EnviroTech that ensures we are leveraging energy, water and agricultural resources in a sustainable fashion.
Advanced Manufacturing technologies that propel the Great Lakes' economy forward.
"We look forward to showcasing the top emerging startups through this unique collaboration with Summerfest Tech," said Matt Cordio, Founder of Startup Wisconsin and Co-Founder of 5 LAKES. "It's another excellent way to propel the Great Lakes forward and continue forging a transformational pathway."
To see the full details of the 5 Lakes Pitch Competition and to submit an application, visit 5lakesforum.org/pitch.  Deadline to apply is midnight on June 16, 2019.
All qualified startups that apply to pitch at Summerfest Tech will receive complimentary tickets to Summerfest Tech in addition to general admission tickets to Summerfest, taking place June 26-June 30, July 2-7, 2019 (closed July 1).
Startups that win the contest and collect the prize money will also gain time to develop their ideas, without giving up valuable equity in their companies.
"Equity-free funding is potentially a very impactful way to accelerate the growth of our startup pipeline in the Great Lakes," said Kathleen Gallagher, Executive Director of the Milwaukee Institute and Co-founder of 5 LAKES.
FOR MORE INFORMATION CONTACT:
5 LAKES:
Matt Cordio, matt@skillspipeline.com, 262-894-9535
Kathleen Gallagher, kathleen@mkei.org,  414-403-1390
Summerfest Tech:
Julie Dieckelman, (414) 270-6517
jdieckelman@summerfest.com
About 5 LAKES
5 LAKES is a partnership between Milwaukee Institute and Startup Wisconsin that works to accelerate the tech and entrepreneurship ecosystem in the Great Lakes region through unique programming and other activities aimed at producing more connections and collaborations.
About Milwaukee World Festival, Inc.
Milwaukee World Festival, Inc. is an independent, private 501(c)(3) corporation founded in 1965 that produces Summerfest, presented by American Family Insurance, an 11-day festival that generates approximately $181.3 million in direct and indirect economic impact for the community each year.  Milwaukee World Festival, Inc. also maintains Henry Maier Festival Park, located on 75 acres on the shores of Lake Michigan in Milwaukee, WI.  In addition to Summerfest, Henry Maier Festival Park hosts a variety of ethnic and cultural festivals, concerts, walks, runs, and other special events, attracting nearly 1.3 million people.
The mission of the organization is to promote an understanding of different ethnic cultures, the histories and traditions of various nationalities, harmony in the community, civic pride and provide a showcase for performing arts, activities and recreation for the public, and employment opportunities for the youth of the community. For more details, visit Summerfest.com, Facebook.com/summerfest, or Twitter: @Summerfest.
Mentioned in This Press Release
Recent Press Releases by Milwaukee World Festival, Inc.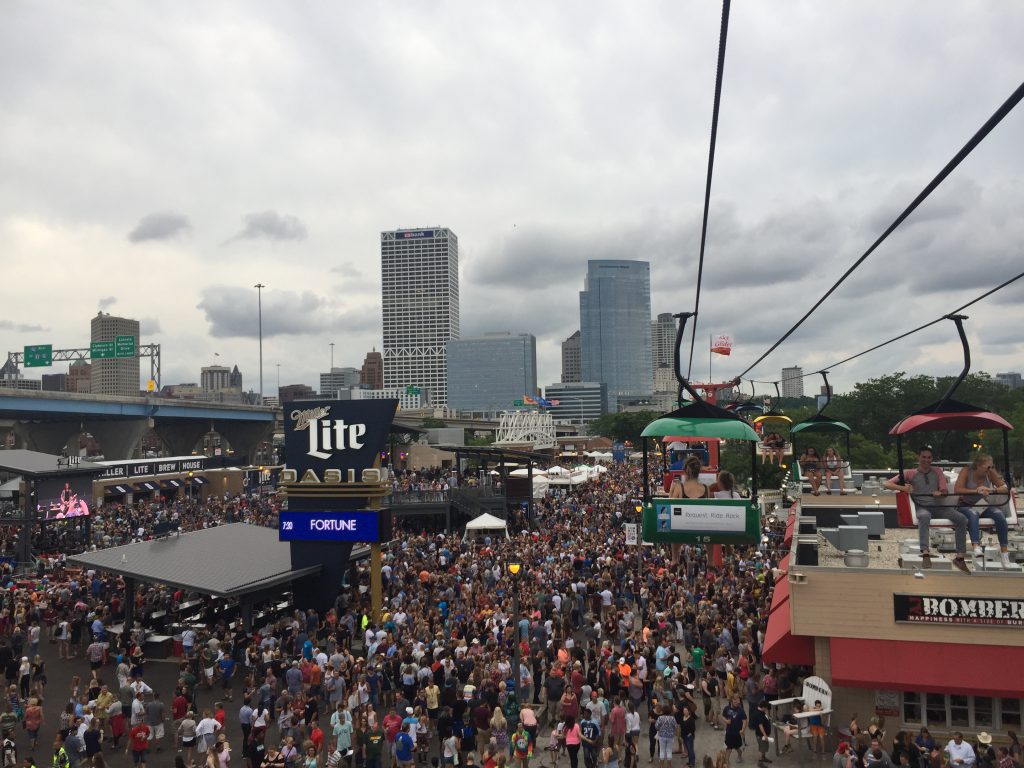 Jul 12th, 2019 by Milwaukee World Festival, Inc.
Festival hosts diverse and innovative line-up, grows Summerfest Tech, and provides world-class experience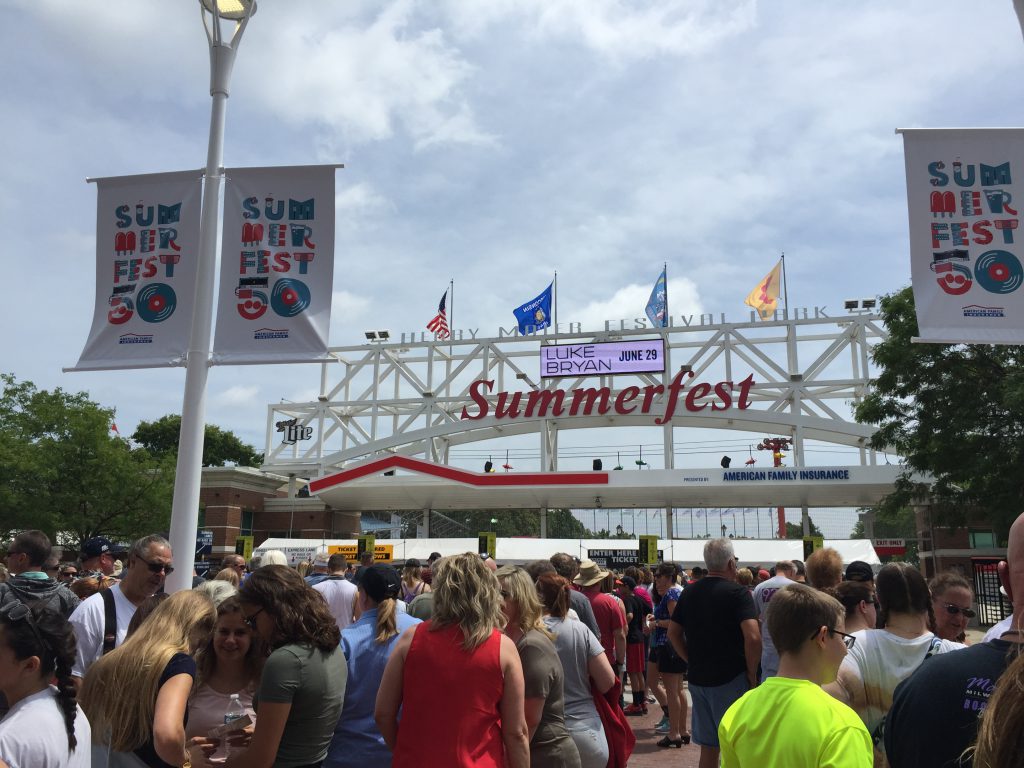 Jul 3rd, 2019 by Milwaukee World Festival, Inc.
Featuring Chance to win $20,000 and Prizes from Festival Sponsors. Plus - 30,000 FREE Summerfest 2020 Tickets will be Distributed