Press Release
State Representatives JoCasta Zamarripa, Christine Sinicki, And Jonathan Brostoff Endorse Chris Rockwood For State Assembly
More current Assembly members join Rockwood's effort to win the 14th District
MILWAUKEE – Chris Rockwood, candidate for Wisconsin's 14th Assembly District, today issued the following statement:
"I'm proud to have more members currently serving in the state Assembly endorse my campaign to win the 14th District. This race is essential to building a Democratic majority and being able to pass progressive legislation for a Democratic governor to sign into law. I'm honored to have their support as we continue to move forward."
Rep. JoCasta Zamarripa stated, "Chris Rockwood is consistent, tenacious, and dedicated. He is a thoughtful, motivated leader for his district and for the great state of Wisconsin. I am happy to endorse Chris Rockwood for Wisconsin State Assembly, 14th District."
"I am proud to endorse Chris Rockwood for state Assembly. 14th District residents deserve someone who will listen to their voices and represent them, not big-money special interests. Chris has long been a strong supporter of public education, civil rights, and working families," said Rep. Christine Sinicki.
Rep. Jonathan Brostoff added, "Chris Rockwood has been a strong advocate for public education and sustainable transportation funding. We need more true progressives like Chris in the state Assembly, and I look forward to serving alongside him to solve our biggest challenges."
Chris Rockwood is a resident of Wauwatosa and longtime advocate for Wisconsin's public schools. He is running to represent the 14th Assembly District in the November 6, 2018 general election.
Friends of Chris Rockwood
Mentioned in This Press Release
Recent Press Releases by Chris Rockwood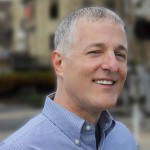 Sep 19th, 2017 by Chris Rockwood
Run for 14th District will focus on issues of public education and the future of Wisconsin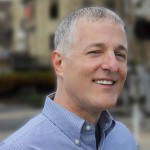 Oct 13th, 2014 by Chris Rockwood
The national organization of Progressive Democrats of America has officially endorsed Chris Rockwood's campaign to become the United States Representative to Wisconsin's 5th Congressional District.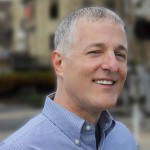 Aug 11th, 2014 by Chris Rockwood
Teamsters Joint Council 39 has officially endorsed Chris Rockwood