Press Release
Soda with Santa is Returning to Sprecher Brewery
Glendale, Wis. – Sprecher, Milwaukee's original craft brewery, in operation since 1985, announced today that its Soda with Santa tradition is returning to their Glendale headquarters at 701 W. Glendale Avenue, Sunday November 17, 26, December 3, 10, and 17 at 11:30 pm, 1:30 pm, 3 pm, 4pm or 5 pm.
According to
Caroline O'Halloran
, director of hospitality for Sprecher, "This fun event, allows families to not only tour our brewery but also have their picture taken with Santa if they want to create a custom root beer label that is the perfect holiday gift."
Advance tickets are required for everyone present. Tours cost $12 for adults and $8 for minors plus a $1 ticketing fee. The tour price includes a commemorative glass, unlimited soda samples and adults over age 21 get 4, 8-ounce beer samples as well. To get your picture with Santa, families must commit to purchasing a 12-pack or more of custom root beer labels for $2.25 a bottle.
Guests who wish to have their picture with Santa must arrive 45 minutes before their tour time to have this done. Their custom labels featuring their picture with Santa will be available shortly after their tour is completed. If guests wait to pick up their custom label order until 48 hours after their tour, they will receive an additional four-pack of root beer featuring their custom labels for free. Guests can also choose to have their picture with Santa emailed to them for $10.
For more information on this event or to book a slot for it visit: https://sprecherbrewery.com/blogs/blog/soda-with-santa-2023-dates. Questions about the event can be directed to events@sprecherbrewery.com.
Sprecher Brewery takes pride in being an active part of the Greater Milwaukee community. From its Glendale headquarters just north of downtown Milwaukee, it brews more than 20 different craft sodas as well as 12 craft beers, including its world-famous, award-winning Sprecher Root Beer. Sprecher craft sodas are fire-brewed and made with locally-sourced honey to produce a unique bold flavor with antioxidants. Since 2020, the brewery's sales are up more than 250 percent. Thanks to Sprecher's 130+ employees its craft sodas are now available in the majority of states across the country and at SprecherBrewery.com.
NOTE: This press release was submitted to Urban Milwaukee and was not written by an Urban Milwaukee writer. It has not been verified for its accuracy or completeness.
Mentioned in This Press Release
Recent Press Releases by Sprecher Brewing Co.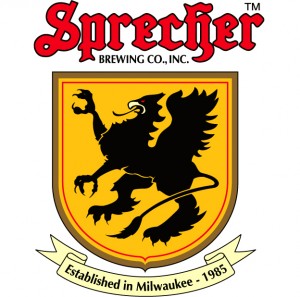 Oct 17th, 2023 by Sprecher Brewing Co.
Purchase to assist with brewing company's aggressive growth strategy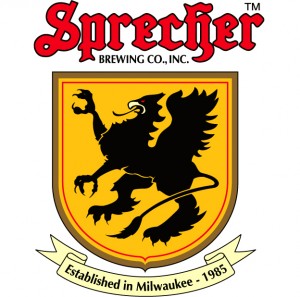 Oct 4th, 2023 by Sprecher Brewing Co.
Expansion/Purchase part of brewing company's aggressive growth strategy