Press Release
Shuttered Pulaski Park Pavilion to Reopen with March 8 Event
The pavilion has been closed for nearly 10 years.
MILWAUKEE – County Supervisor Marina Dimitrijevic will host a grand re-opening celebration at the Pulaski Park pavilion on Wednesday, March 8, from 6:00 – 7:30PM, to celebrate the completion of renovations to the pavilion which has been closed for nearly 10 years.
The event will also provide community members an opportunity to learn about a new "futsal" court that could replace or add to the existing tennis courts, improvements to the Pulaski Park indoor swimming pool (twice previously scheduled for closure), as well as improvements in flood control for the park.
The restored Pulaski Park pavilion will be accessible year-round to the public for all manner of events, such as neighborhood group meetings, summer camp events, and community gatherings. Residents will be able to reserve the space for functions through the County Parks Department.
Supervisor Dimitrijevic spearheaded efforts through budget amendments which have secured hundreds of thousands of dollar in funding for the repairs and upgrades in the park.
"My hope is that these renovations act as a catalyst for the renaissance of Pulaski Park and that neighbors will take advantage of these amenities to reinvigorate their community spirit," said Supervisor Dimitrijevic. "The Southside of Milwaukee is vibrant and with the mix of diversity and old world charm, we are on the move."
Improvements to the 1930's era pavilion include repairs to the interior and exterior, and bringing the entire 5,000 square foot facility up to code.
Interior repairs include new bathroom plumbing fixtures, ADA compliant bathrooms, a new drinking fountain, installation of new light fixtures, and a fresh paint job for the community room. Lead pipes and asbestos have been removed. Exterior repairs include replacing or repairing the rotting wood trim, fascia, soffits, and purlins, replacing deteriorated roof shingles, and a fresh coat of paint.
WHO: Supervisors Marina Dimitrijevic and Peggy A. West
WHAT: Grand re-opening celebration of Pulaski Park pavilion, other park improvements
WHERE: Pulaski Park pavilion, 2677 S. 16th St., Milwaukee
WHEN: Wednesday, March 8, 6:00PM – 7:30PM
Mentioned in This Press Release
Recent Press Releases by Ald. Marina Dimitrijevic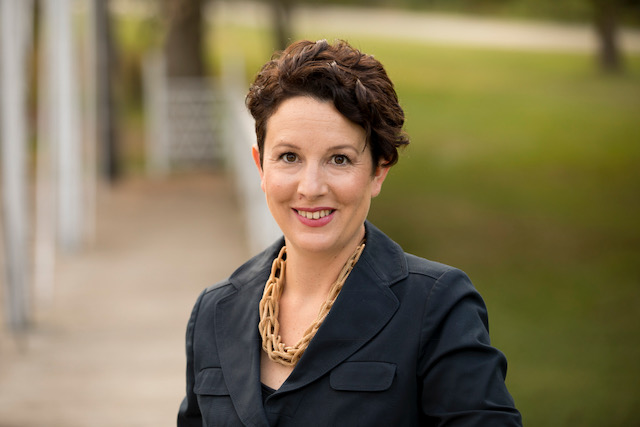 Feb 6th, 2023 by Ald. Marina Dimitrijevic
Alderwoman Marina Dimitrijevic is inviting area residents to attend the first District 14 town hall meeting of 2023 on Saturday, February 11 beginning at 10 a.m.