Press Release
Seeing The Light Features Wisconsin Plein Air Painters
Opens Friday October 17 Through January 11, 2015
Milwaukee, WI – The Charles Allis Art Museum, 1801 N. Prospect Ave, is pleased to announce our fall exhibition Seeing The Light, opening Friday, October 17. Seeing the Light explores Plein Air painting through the works of nine prominent Wisconsin artists. Each artist demonstrates their ability to play with light in their own unique way while painting outdoors. Focusing on architecture, street scenes or landscapes, these nine artists celebrate the beauty found in Wisconsin. Join us for a contemporary look at Wisconsin Plein Air painting, by our very own. Opening Reception is Friday, October 17 from 6:00 to 8:30 p.m.
Seeing The Light Artists
Lori Beringer, Matt Holt, Shelby Keefe, Tom Kubala, Darron Lillian, Kyle Martin, Mary Ulm Mayhew, Tom Nachreiner, Bonnie Paruch
Lori Beringer – www.loriberinger.com
Beringer is known for her landscapes, still-life's and portraits that capture a joyous celebration and a deep reverence for the blessings of each day. Her oils express a sense of excitement and energy that come from the intimacy of her surroundings and a timeless sense of place. Largely a self-taught artist, Beringer credits master artists Joaquin Sorolla, Nicolai Fechin and John Singer Sargent as influences for her bold vibrant style. She has studied with many artists including Daniel Gerhartz, Albert Handell and Ann Templeton. Beringer paints plein air throughout the year, primarily in her home state of Wisconsin. Recently, she was awarded the Portraiture Honorable Mention in the 22nd Juried National Oil Painters of America Exhibition. She won the bronze medal at the Eastern Regional OPA Exhibition. This past year she was awarded the Sandra McCutchen Pape Award during Plein Air Cedarburg.
Matt Holt – http://bodyrender.blogspot.com
Holt is a freelance medical illustrator by profession and an artist by passion. Happily married and with three young daughters, finding time for all his projects can become difficult. His professional website is www.bodyrender.com
Shelby Keefe – http://www.studioshelby.com
Shelby Keefe is a nationally recognized, award-winning impressionist painter, teacher and performance artist. Born in Whitewater in 1958, she graduated in 1981 with a BFA from Cardinal Stritch University in Milwaukee, WI. Always painting even while working as a graphic designer, it was in 2005 when her success as a p[ainter allowed her to become a full-time fine artist. Her urban landscape paintings and plein air work have earned her particiatipon in prestigious national juried shows, plein air painting competitions, residences, and art fetivals as well as garnering commission work for many corporate clients and private collectors. She is represented in Wisconsin by Edgewood Orchard Galleries in Door County.
Tom Kubala – tomkubala.com
Like most of us, I began painting soon after learning to walk.  Unlike many, drawing and painting has been my constant companion since.  Currently, I paint weekly with a group of friends known only to themselves as the Dumpster School.  My subjects range from local architecture and landscapes to still life objects.  Watercolor has been my media of choice primarily because of it's simplicity and portability, painting outside is a particular pleasure.
Darron Lillian –
I paint outside year round focusing on scenes the average person sees daily. Artists often overlook these views in an effort to paint something more picturesque. I look for access roads, untamed growth of bushes and trees and natures randomness. Qualities of time of day, season of the year, place, and atmospheric conditions are of particular interest to me. The way sunlight strikes the landscape, casts shadows and sculpts the objects in its path defines the landscape for me. Rather than painting a building or a natural feature head on I look for how it blends into the environment. My approach calls out to the observer to see the typical scene from a new angle. I pay special attention to handcrafting all of the frames for my paintings and using woods native to Wisconsin. I enjoy seeing how the unique color and grain of the wood relates to the painting.
Kyle Martin – www.youtube.com/watch?v=iLyKejxmwdw
Martin is interested in observing and painting the effect of light falling on the landscape. His work is created outdoors, painted en plein air, taking direct inspiration from the subject. By using color to show atmosphere he will often return to the same location to capture different moods of the same scene. His luminous paintings are created with active brushwork and broken color.
Mary Ulm Mayhew – https://www.facebook.com/mary.ulmmayhew
I grew up in Milwaukee, surrounded by friends and neighbors and all the of life in the city. After graduating from college and buying a home in rural Ozaukee County, I became fascinated by the oceans of corn and cows dominating the countryside. I now these two periods of my life have inspired and influenced my artistic sensibilities. As an artist, I have traveled to many locations to capture the nuances of light, color and shape on my canvases. But it is at my restored barn/studio in rural Newburg, where I continually find inspiration. I find painting an adventure. Each work is a single sentence in an ongoing story that will take a lifetime to tell.
Tom Nachreiner – www.tomnachreiner.com
Among many other recognitions, recently Tom has won "BEST OF SHOW" at the 2006, 2011, 2013 Cedarburg Plein Air Painting Competition. He won "BEST OF SHOW" at the Shorewood Plein Air Competition 2013. He won "BEST OF SHOW" at 2008, "SECOND PLACE" in 2009, and "THIRD PLACE" in 2011 at the Door County Plein Air Festival. This July 2014 will be Tom's eighth year at the Door County Plein Air Festival of 40 national and international invited artists. In May of 2013 Tom received "THE DOROTHY DRIEHAUS MELLIN FOUNDATION AWARD of $20,000.00" for his painting Stretching at the 22nd National Juried Oil Painter's of America Exhibition. Tom is represented by Edgewood Orchard Galleriesin Fish Creek WI, and at Katie Gingrass Gallery in Milwaukee WI, and online at www.tomnachreiner.com
Bonnie Paruch – www.bparuch.blogspot.com
Paruch is a signature member of the Pastel Society of America. As of August 28, 2014, she has been awarded the honor of Master Pastelist. Her vibrant pastel paintings have been juried into the prestigious PSA national shows in New York six times, garnering four awards. In 2002 she wrote an article describing her plein air painting techniques for International Pastel Artist magazine. The magazine has featured Paruch's plein air work and indentified her as one of "America's leading landscape painters." She is an award winning participant in Invitational Plein Air competitions including Tucson Plein Air, Door County Plein Air, Cedarburg Plein Air, and Rocy Mountain Plein Air. She teaches popular painting workshops throughout the Midwest, and welcomes visitors to her studio and gallery in rural Sister Bay, Wisconsin.
About the Charles Allis Mansion On the National Register of Historic Places, the lavish 1911 Tudor-style mansion was originally the home of Charles Allis, first president of Allis-Chalmers Corporation and his wife Sarah. The Charles Allis Mansion was designed by prominent Milwaukee architect Alexander Eschweiler. Construction on the home began in 1909 and was completed in 1911. Special attention was paid to the exterior walls that are constructed of thick concrete to keep the Allis' substantial art collection safe from the ever-present threat of fire. It was one of the first private residences in Milwaukee to have electricity. Interior materials included fine Italian marble, used for the hand-carved fireplaces found in almost every room as well as the grand staircase and the Marble Hall, Lincrusta Walton, an embossed wallpaper, and Cirassian walnut paneling found in the French Parlor and Library. The Charles Allis Art Museum is a treasure, preserved intact in its original form with some items in the collection being the only known examples of their kind in existence.
General Information Museum Hours: Wednesday – Sunday, 1-5 p.m. General Admission: $7/adult, $5/student & senior (62+), Free for museum members, children 12 & under, and active military. Group tours available. More information at (414) 278-8295 or www.charlesallis.org
Mentioned in This Press Release
Recent Press Releases by Charles Allis Art Museum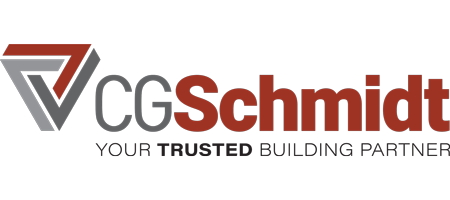 Apr 29th, 2020 by Charles Allis Art Museum
Students invited to submit building and construction questions; new educational videos released weekly