Press Release
Public safety scholar returns for virtual "On the Issues" July 22
MILWAUKEE — Dr. Patrick Sharkey, professor of sociology and public affairs in the Princeton School of Public and International Affairs, will be the featured guest in an upcoming virtual "On the Issues with Mike Gousha," Wednesday, July 22. The video will be available on the Marquette University Law School website at 12:15 p.m.
The event is available to members of the general public.
Sharkey will discuss a topic that is being fiercely debated: how best to provide public safety in American cities, including Milwaukee. His research on effective methods of reducing crime led to his 2018 book, Uneasy Peace: The Great Crime Decline, the Renewal of City Life, and the Next War on Violence. He has also written about America's persistent racial inequities in his book, Stuck in Place: Urban Neighborhoods and the End of Progress Toward Racial Equality.
In a recent Washington Post opinion piece, Sharkey described an alternative form of providing public safety that would rely more heavily on residents and local organizations to "police" their own neighborhoods and control violence, in a way that he says would build stronger communities. He also suggested a demonstration project "tailored for a bold mayor and a bold philanthropist."
Sharkey has been "On the Issues with Mike Gousha" twice previously, in 2016 and as part of a conference in 2018 hosted by the Law School's Lubar Center for Public Policy Research and Civic Education.
Through public programming such as the Marquette Law School Poll, debates featuring candidates in significant political races, Gousha's "On the Issues" conversations with newsmakers, public lectures by leading scholars, conferences on significant issues of public importance and the work of its Lubar Center, the Law School serves as the region's leading venue for serious civil discourse about law and public policy matters.
Mentioned in This Press Release
Recent Press Releases by Marquette University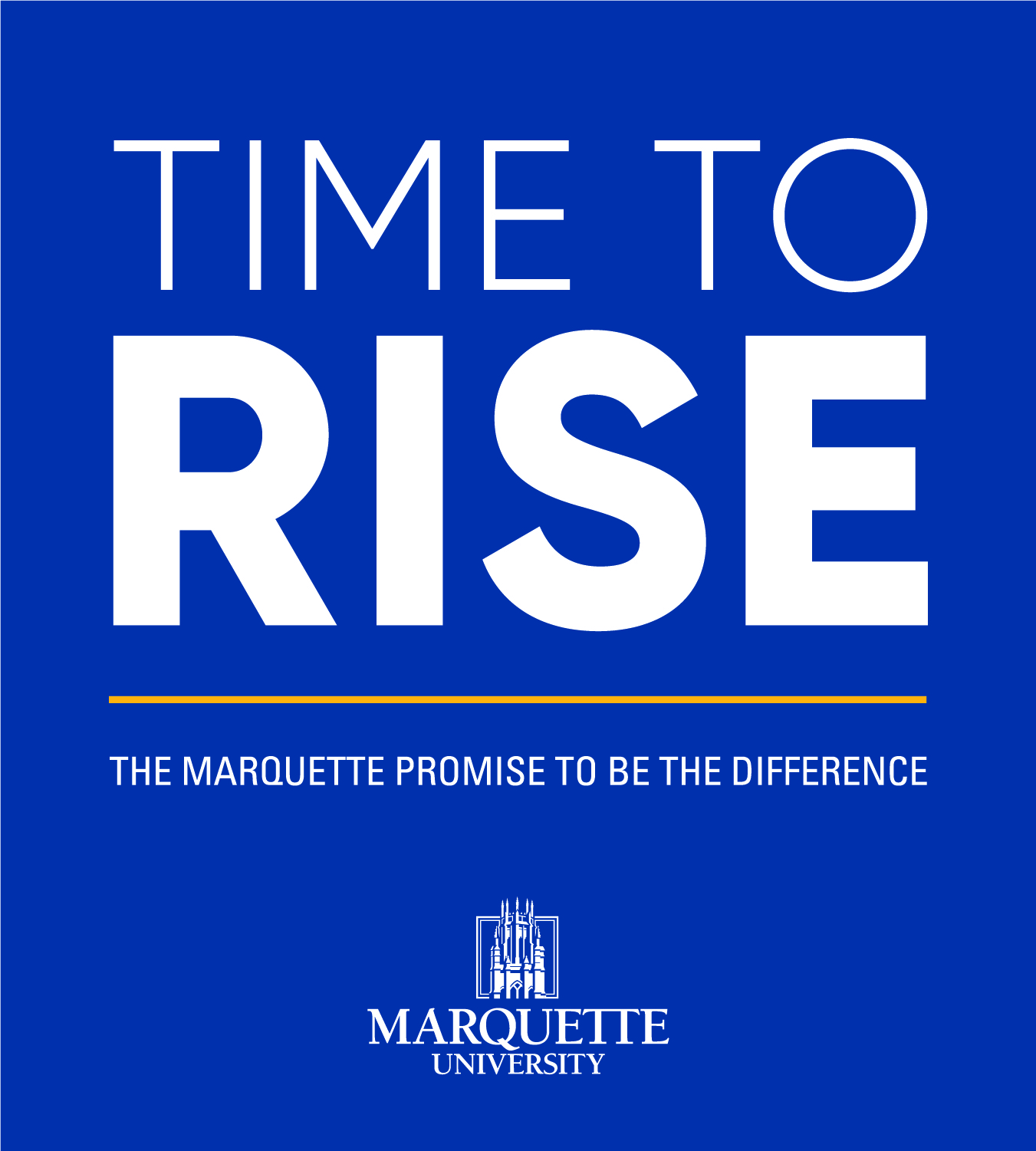 Apr 8th, 2021 by Marquette University
Time to Rise is largest comprehensive fundraising campaign in university history