Press Release
Present Music Nation
June 5, 2015 at Hot Water Wherehouse. Concerts at 6:00pm and 9:00pm
(May 12, 2015 – Milwaukee, Wis.) The votes have been counted. The people have spoken. Present Music presents their season finale, Present Music Nation, June 5th, featuring two concert times (6:00pm and 9:00pm) at the Hot Water Wherehouse. Through the month of April, artistic director Kevin Stalheim released three groups of music choices totaling thirteen pieces for the PM Nation to listen to. Informed voters were then able to cast their ballots online and determine the final program, which will not be revealed until the night of the concert. "Choosing the music for a concert is like deciding which movie to go to," states Stalheim in a letter to the PM Nation, "deciding what outfit to wear, choosing a country to travel to, deciding what to name your child, deciding which restaurant to go to, deciding who to marry."With the sweet sounds of the Calamity Janes after each performance, audiences can look to get one final dose of new music and adventure for the season. This is your nation. The Present Music Nation.
Program
Revealed the night of the concert.
Tickets
Single tickets ($15, $25, and $35) are available at
www.presentmusic.org
or at (414) 271-0711. Students are always half off. This concert not suited to children under 10.
The Hot Water Wherehouse is located at 818 S. Water St. Milwaukee WI 53204.
Present Music
Present Music is Milwaukee's internationally acclaimed new music ensemble. Celebrating over 30 years of new music, Present Music commissions, performs, records, and tours the music of living composers. In the past quarter century, more than 55 new works, by composers from around the world, have come into existence because of Present Music. Founded by Kevin Stalheim, Present Music works closely with many of the world's most exciting and significant composers while supporting the talents of emerging voices. It nurtures the next generation of composers through its education program, the Creation Project.
Present Music is a member of the United Performing Arts Fund, which provides major financial support. This season is supported by a grant from the Wisconsin Arts Board with funds from the State of Wisconsin and the National Endowment for the Arts. Additional support provided by CAMPAC and by the generosity of foundations, corporations and individuals. PM has won the ASCAP/Chamber Music America's Adventurous Programming Award an unprecedented six times and can be heard on nine compact disk recordings on the Argo, Albany, Aoede, Northeastern, Naxos and Innova labels.
Present Music engages artists and audiences in imaginative and provocative experiences with new music through ensemble performance, education and commissioning.
This concert is sponsored by UPAF, CAMPAC, and the Wisconsin Arts Board. Media support provided by WMSE.
Mentioned in This Press Release
Recent Press Releases by Present Music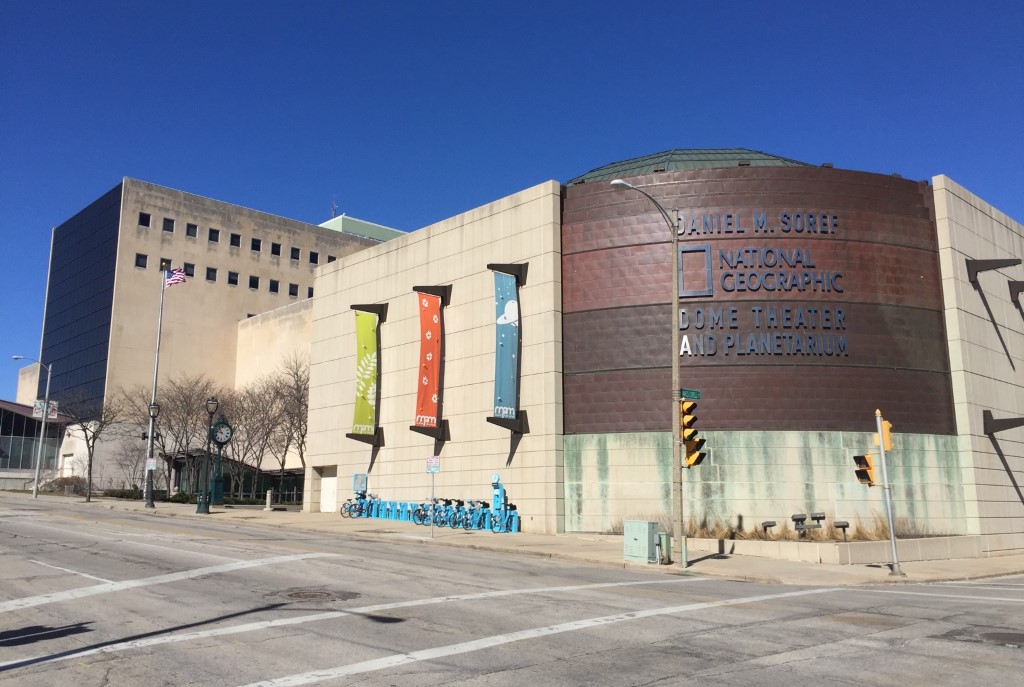 Mar 20th, 2017 by Present Music
Featuring first-ever collaboration with the Milwaukee Public Museum
Jan 12th, 2017 by Present Music
Concerts feature five musicians and 100 metronomes in three intimate venues
Nov 1st, 2016 by Present Music
Sunday, November 20, 2016 - 5 p.m. at Cathedral of St. John the Evangelist