Press Release
PianoArts 2018 Competition & Festival May 31-June 5
Aristo Sham Opens the PianoArts Festival on May 31
Opening the PianoArts 2018 Biennial North American Competition and Festival with a Prelude Concert on May 31 will be Aristo Sham, the 2016 competition's first place winner, at the Wisconsin Conservatory of Music at 7:30 p.m. Also featured as guest artists in the festival are members of the international jury and musicians from the Milwaukee Symphony Orchestra for Concert by the Masters on June 4 at the Sharon Lynne Wilson Center for the Arts.
Aristo Sham's Prelude Concert on May 31 will showcase groundbreaking 20th Century piano sonatas from Australia, the United States, and the Soviet Union through works by Carl Vine, Samuel Barber, and Sergei Prokofiev.
Since winning the 2016 PianoArts first place prize, Aristo has returned on several occasions to perform for his growing Milwaukee audience. His audiences in Europe also are growing. Recently, he captured winning international prizes in the Vendome Prize at Verbier Festival, Clara Haskil, Saint-Priest, and Viotti International Piano competitions, as well as the first prize at the inaugural Charles Wadsworth Piano Competition.
Concert by the Masters – June 4
The Festival's competition jury takes the stage for Concert by the Masters at the Wilson Center, June 4 at 7:30 p.m. This once-in-a-lifetime event will feature members of the international jury – Ann Schein, Peter Takács, and Joyce Yang.
Ms. Schein, one of the world's foremost interpreters of the music of Frédérick Chopin, will perform Chopin's Sonata No. 3 in B minor, and Ms. Yang will perform piano selections from Edvard Grieg's beloved Lyric Pieces.
After Mr. Takács performs Schubert's Impromptu in C minor, MSO violinist Margot Schwartz and cellist Scott Tisdel will join him to play Beethoven's Trio in B-flat major.
Ms. Yang then returns with a quartet of MSO musicians – Margot Schwartz and Dylana Leung, violins; Robert Levine, viola; and Scott Tisdel, cello – to perform Robert Schumann's Piano Quintet in E-flat major. (See www.PianoArts.org for a schedule of the free events prior to the concert.)
Community Programs on June 4 and 5
Taking their programs into the community, PianoArts competitors will give recitals in retirement centers and other venues on June 4. Competition finalists will present a recital at the Milwaukee Art Museum on June 5 at 2:30 p.m., just prior to their competition concerto round with the MSO at 7:30 p.m.
Tickets
Tickets for Aristo Sham's Prelude Concert at the Wisconsin Conservatory are available at www.PianoArts.org. Tickets for Concert by the Masters at the Wilson Center are through their box office https://www.wilson-center.com or by phone at 262-781-9520 x5026. Many festival events are free. For a complete schedule, visit PianoArts website: pianoarts.org/2018-competition-festival
More about PianoArts
pianoarts.org/about-us/mission/
pianoarts.org/about-us/history/
pianoarts.org/meet-the-2018-pianoartists/
Mentioned in This Press Release
Recent Press Releases by PianoArts
Jun 15th, 2017 by PianoArts
PianoArts concert reaches across musical and cultural boundaries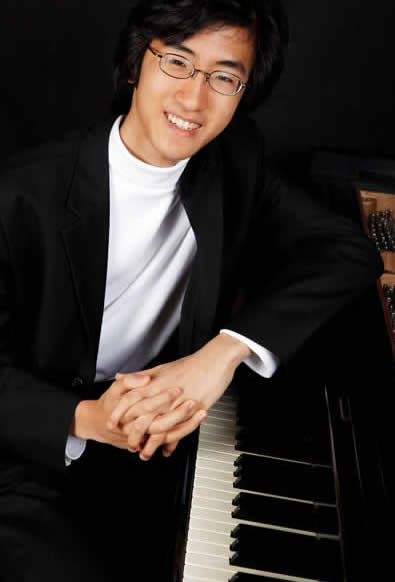 Jun 3rd, 2014 by PianoArts
Nineteen Year old pianist Sahun Hong will present a program of Chopin, Schumann and Kirchner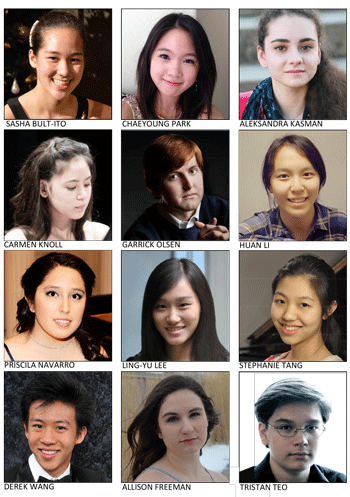 May 21st, 2014 by PianoArts
Twelve young artists coming to Milwaukee to compete for prizes and MSO performance opportunity