Press Release
Pfister Hotel Hosts First-Ever Stomach Cancer Awareness Month Art Exhibit & Silent Auction
Pop-up Art Gallery begins November 1, 2016 – November 29, 2016 with a Silent Auction and Reception on November 12, 2016
Milwaukee, Wis., November 2, 2016 – The Pfister® Hotel, owned and managed by Marcus® Hotels & Resorts, is partnering with No Stomach For Cancer, a nonprofit organization whose mission is to support research and unite the caring power of people worldwide affected by stomach cancer. The partnership brings an inaugural pop-up art gallery to The Pfister Hotel from November 1, 2016 through November 29, 2016 with a silent auction and reception on November 12, 2016 from 6:30 p.m. to 9 p.m.
"We excited to host the first professionally curated and organized art exhibit for stomach cancer awareness and fundraising," said Tim Smith, general manager of The Pfister Hotel. "Through The Pfister's famous art gallery, we hope to raise awareness of stomach cancer and fundraise for a cure."
Curated by Pamela Anderson, The Pfister's artist-in-residence, Jill Coklan, visitor experience ambassador at Whitney Museum of American Art, and curator, and Lisa Goesling, art director at No Stomach For Cancer, the Pfister Pop-Up gallery will feature artwork from over 25 renowned artists for this inaugural event. Guests will be able to bid on the pieces at the November 12 reception. The majority of the proceeds will go to No Stomach For Cancer in support of their mission.
"We are thrilled to partner with The Pfister Hotel to bring this first-ever Stomach Cancer Awareness Month Art Exhibit & Silent Auction event to life," said Jon Florin, executive director at No Stomach For Cancer. "Stomach cancer is the third leading cause of cancer death, but many are not aware of the prevalence of this disease. Through our partnership with The Pfister Hotel and this exciting event, we will be able to raise awareness and funding for our programs that serve the global gastric cancer community."
Attendees can bid on the artwork at the silent auction and reception starting on November 1, 2016. Bids can be placed online with 32auctions, the premier website for hosting and managing silent auction fundraisers, please visit: https://www.32auctions.com/stomachcancerawareness
For more information on the art exhibit and silent auction, please visit: https://www.nostomachforcancer.org/stomachcancerawarenessmonthartexhibit
About The Pfister Hotel
The Pfister Hotel has been the premier hotel in downtown Milwaukee for over 120 years. Originally built in 1893 by businessman Guido Pfister, it was the most lavish hotel of its time. The hotel's storied elegance had faded following World War II, until 1962, when Ben Marcus, founder of The Marcus Corporation, purchased this grand hotel out of bankruptcy. The Marcus family renovated and restored the hotel to its original glory, adding convention facilities, a parking garage and 23-story guest tower. The Pfister Hotel remains home to the largest collection of Victorian art of any hotel in the world, and recently unveiled an interactive augmented reality tour of pieces in this impressive collection.
Today the Pfister Hotel continues its tradition of gracious service and impeccable style, and has been recognized for 39 consecutive years by AAA as a Four-Diamond property. The hotel is also an ongoing member of two prestigious organizations, Historic Hotels of America and Preferred Hotels & Resorts Worldwide. The Pfister Hotel is located at 424 E. Wisconsin Ave. in downtown Milwaukee. More information and updates on the hotel can be found on Facebook at www.facebook.com/thePfisterHotel and on Twitter (@PfisterHotel).
About No Stomach For Cancer
No Stomach For Cancer (NSFC) is a 501(c)(3) nonprofit organization whose mission is to support research and unite the caring power of people worldwide affected by stomach cancer. NSFC advances awareness and education about stomach cancer, including Hereditary Diffuse Gastric Cancer (HDGC), provides a support network for affected families, and supports research for screening, early detection, treatment, and prevention of stomach cancer. Headquartered in Wisconsin and serving families across the globe, No Stomach For Cancer is a worldwide thought leader in stomach cancer awareness and education. For more information about No Stomach For Cancer, or to support their global mission, please visit www.NoStomachForCancer.org.
About 32auctions
Based in Madison, WI, 32auctions is the premier website for hosting and managing silent auction fundraisers.  With its online bidding capabilities, you can raise more money than ever before without breaking a sweat.  It makes silent auctions fun, easy, and most of all, successful.  Host your silent auction with 32auctions and be a fundraising hero!
Mentioned in This Press Release
Recent Press Releases by Marcus Hotels & Resorts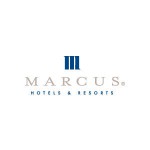 Sep 11th, 2018 by Marcus Hotels & Resorts
Madini has been creating art for almost 20 years and has a vast collection of paintings in watercolors, acrylics, oils and pastels on paper, canvas and silks.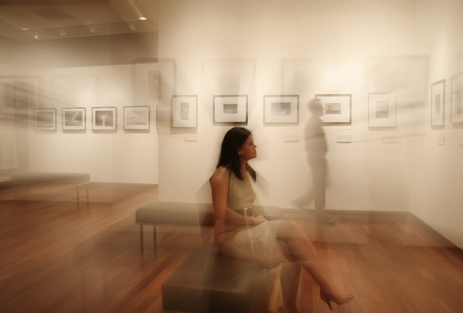 May 15th, 2018 by Marcus Hotels & Resorts
New York City-based Stonehill Taylor and Chicago-based One Design Company will create a bold vision for Marcus Hotels & Resorts' first-of-its-kind hotel project