Press Release
Peckarsky Announces Run for U.S. Senate Seat from Wisconsin
Peter Peckarsky of Milwaukee has registered with the Federal Election Commission and the Wisconsin Elections Commission (as a candidate from the Democratic Party of Wisconsin) to represent Wisconsin in the United States Senate for the six (6) year term beginning on January 3, 2023. His campaign committee is Peckarsky for Wisconsin, Inc. The campaign plans to file the necessary nomination papers on or before June 1, 2022.
Mr. Peckarsky was born, raised, and graduated from high school in Milwaukee, Wisconsin. He received his S.B degrees in Electrical Engineering and Political Science from the Massachusetts Institute of Technology and his law degree from Case Western Reserve University.
Sen.
Edward M. Kennedy
(D – Mass.) placed Mr. Peckarsky's senior thesis in the Congressional Record in support of Sen. Kennedy's opposition to the Anti-Ballistic Missile system.
Mr. Peckarsky served as a consultant on strategic nuclear weapons forces and platforms to the Office of the Chief of Naval Operations and on intelligence analysis to the Director of Naval Intelligence.
As an attorney, he has participated in election law, patent, trademark, copyright, antitrust, trade secret, fraud, contract, leveraged buy-out, civil RICO, hedge fund, and securities fraud matters. His career has involved the interaction of law with scientific and technical fields including biotechnology, computer hardware and software, electrical circuits and signals, internet communications, internet devices, medical devices, microprocessors, organic chemistry, pharmaceuticals, physics, quantum mechanics, semiconductor design, semiconductor processing, statistics, and telecommunications.
As a U.S. Senator representing everyone in Wisconsin, he will utilize his education, experience, and creativity to address the complex problems our country is facing today by asking some fundamental questions such as:
How do we best provide quality medical care as a basic right for all?
How do we best provide a sound education for all without unconscionable debt burdening students and continuing to burden graduates?
How do we best protect our environment and address the threat and effects of climate change?
How do we eliminate structural racism and its effects?
How do we best address and reduce rampant economic inequality?
How do we make certain that all workers are guaranteed without question the legal right to join unions of their choice and to bargain effectively and collectively for healthy conditions of employment and wages for each worker  sufficient to support a family and save for the future?
How do we protect the livelihoods of family farmers and the land on which they toil every day to provide proper nutrition for all of us?
With a government of the people, by the people, and for the people, how do we best protect the right of the people to control their government by voting without hindrance or suppression of any type and to have the result accurately reflect their votes as did the result of the 2020 Presidential election?
An American who served our country well once observed that some people see things as they are and ask "Why?" while others see things as they could be and ask "Why not?"
After registering as a candidate and reflecting on the above observation of U.S. Senator Robert Kennedy (D – NY), Mr. Peckarsky said: "If elected, on behalf of all of my constituents, I will ask 'Why not?' "
NOTE: This press release was submitted to Urban Milwaukee and was not written by an Urban Milwaukee writer. It has not been verified for its accuracy or completeness.
Mentioned in This Press Release
Recent Press Releases by Peter Peckarsky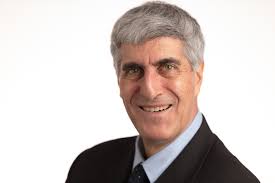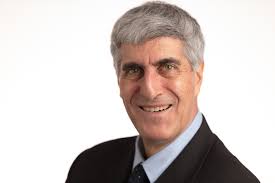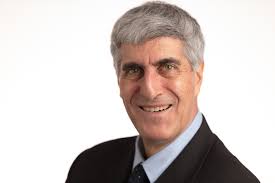 Oct 25th, 2021 by Peter Peckarsky
"It's going to take a real progressive to make real progress"