Press Release
Peace activist to deliver MU commencement address
Sister Margaret "Peggy" O'Neill to be keynoter at May 17 ceremony
MILWAUKEE – Marquette University alumna Sister Margaret "Peggy" O'Neill, S.C., will be the keynote speaker at Marquette University's 134th commencement ceremony, to be held Sunday, May 17.
In addition, Rev. Robert A. Wild, S.J., who served as Marquette's president from 1996 to 2011 and as interim president from 2013 to 2014, will receive an honorary degree at the ceremony.
O'Neill is the founder of El Centro Arte Para la Paz in El Salvador, an agency dedicated to helping the country's poor and marginalized.
Marquette President Michael R. Lovell called O'Neill a "superb role model for our graduates, someone we would be proud to present as an illustration of the principles of intellectual and moral excellence that Marquette proclaim." Lovell said she had "significantly improved the lives of countless people in El Salvador."
In 2006, O'Neill opened El Centro Arte Para la Paz, an educational and cultural center that promotes peace through dance, art and theological reflection, in Suchitoto, El Salvador, on the grounds of the historic Santa Imelda School and Convent. The Dominican Sisters of the Annunciation had worked there from 1917 until 1980 when they were forced to abandon the school due to the country's violent civil war.
A long-time peace activist, O'Neill has received numerous honors and awards, including the 2008 Peacemaker Award of the Congregation of the Sisters of St. Joseph of Peace for her many years of peace efforts in El Salvador, and the Ciudadana Ilustre Award for her work on behalf of social and cultural development in Suchitoto.
She received her master's degree in theology from Marquette and an Ed.D. in religious education from New York University. A lifelong educator, O'Neill has taught at Augsburg College, Santa Clara University's Casa de Solidaridad in El Salvador and Iona College.
During Wild's 16-year tenure as president, undergraduate applications to Marquette increased fourfold, from approximately 5,000 applications to nearly 20,000 for fall 2010. At the same time, he stressed the importance of access to higher education, significantly increasing funding for student financial aid and creating scholarship programs specifically targeted at underserved populations.
During his time as president, Wild pushed faculty and staff to consider what makes a Jesuit education unique and led the development of a university mission statement based on excellence, faith, leadership and service.
Wild's ability to connect with alumni and friends of the university helped transform Marquette's urban campus. He raised more than $800 million, including more than $200 million for scholarships and several eight-figure gifts that accelerated campus construction projects, including Rev. John P. Raynor, S.J., Library, Ray and Kay Eckstein Hall, the Al McGuire Center and Engineering Hall.
A native of Chicago, Father Wild is a biblical scholar. He entered the Society of Jesus in 1957 and was ordained to the priesthood in 1970. Wild holds a doctoral degree in New Testament and Christian Origins from Harvard University and has written two books and numerous scholarly articles.
Mentioned in This Press Release
Recent Press Releases by Marquette University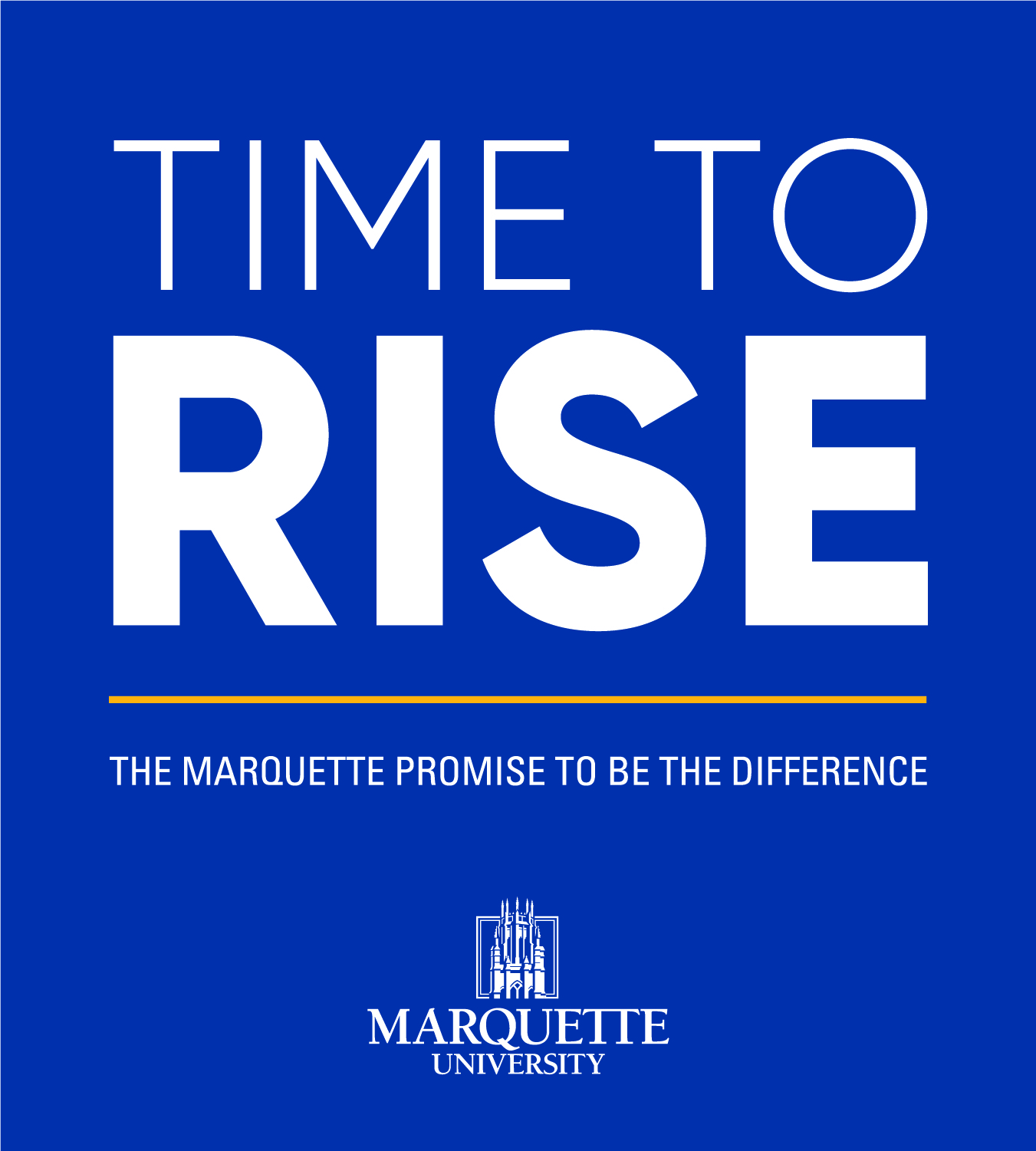 Apr 8th, 2021 by Marquette University
Time to Rise is largest comprehensive fundraising campaign in university history