Press Release
November brings opportunities to give thanks and give back at the Harley-Davidson Museum®
Veterans Day Appreciation, 8th annual Black Friday Beerfest and so many more reasons to be thankful
MILWAUKEE (Nov. 8, 2019) – The Harley-Davidson Museum is proud to show its gratitude to the men and women who are serving and have served during its annual Veterans Day Appreciation this weekend. All active military and veterans and their families can enjoy free admission to the H-D Museum on Saturday, Sunday and Monday as the H-D Museum tries to say, Thank You! to the men and women in uniform who fight and have fought for our freedom.
Plus the return of Black Friday Beerfest has beer enthusiasts shouting, Cheers! November offers plenty of reasons to visit the Harley-Davidson Museum.
NEW INSTALLATIONS
"Building a Milwaukee Icon: Harley-Davidson's Juneau Avenue Factory" (open now)
A recently recovered cache of architectural drawings includes plans for the original Juneau Avenue facility. The pencil drawings, along with archival photographs, demonstrate the whirlwind pace of the company's early growth. While building an international business—going from producing just over 1,000 motorcycles in 1909 to manufacturing 27,000 motorcycles in 1920—the company's Milwaukee factory experienced near-constant expansion. Construction through this relatively brief period created the buildings that today, a century later, are still the proud home of Harley-Davidson.
"Building a Milwaukee Icon" provides a snapshot of Harley-Davidson's formative years and illustrates a chapter of Milwaukee history when the city was known as the "Machine Shop to the World."
Experience Gallery: Model Year 2020 Harley-Davidson motorcycles
Always a favorite photo opportunity for riders and non-riders alike, the H-D Museum's Experience Gallery has been revamped to feature five 2020 Harley-Davidson motorcycles – including the all-new, all-electric LiveWire™!
Custom Culture Installation: "Blackbird"
Blackbird, from the minds of Bobby Greene and Justin Walls, pays homage to Joe Petrali's 1936 EL landspeed motorcycle. Elements of Petrali's machine are imitated in this contemporary custom bike. Both vehicles use Harley-Davidson handlebars and forks made for board trackers; both have hillclimber frames; and their wheels are the same design and size. On display for a limited time, race fans will be thrilled to get an up-close look at this tribute to historic motorcycle landspeed racing.
EVENTS
$10 Tuesday are back!
Don't forget: Museum admission on Tuesdays from October through April is just $10, no reservation required. And kids are just two for $10, too! Plus, a Hamilton gets you the delicious chef's choice Taco Tuesdays at MOTOR Bar & Restaurant.
Veterans Day Appreciation
Saturday, Nov. 9 – Monday, Nov. 11, 10 a.m.-6 p.m.
We salute you! On November 9-11, Harley-Davidson Museum® will offer free Museum entry for all active Military, Veterans and their families*. Harley-Davidson has always been on the front line – right next to the troops. The first American to enter Germany after World War I did so on a Harley-Davidson® motorcycle. Learn more about H-D's military involvement during the Military Gallery Talks at 11:00 a.m. and 2:30 p.m. MOTOR® Bar & Restaurant and The Shop offer a military discount every day.
*Free entry with valid Military or Veterans ID including 1 additional adult and up to 4 children 18 years old or younger.
Black Friday Beerfest
Friday, Nov. 23
Skip the mall madness. The best way to spend Black Friday is with great friends and good cheer. Harley-Davidson Museum's 8th Annual Black Friday Beerfest brings together dozens of your favorite craft brewers and hundreds of their favorite barley pops. Hazy IPAs, sparkling ciders, ice-cold lagers, funky sours and so many more will be available for sampling. Instead of throwing elbows at the big box stores, wouldn't you rather spend the afternoon tipping elbows as you give thanks for the nectar of the gods?
VIP packages are $65 and include early entry (beer o'clock is 3 p.m. for these select few), a ticket to the world's only Harley-Davidson Museum and a food voucher to help soak up the suds. General Admission is just $45 and includes event admission and a food voucher. Tickets are available here. But hurry! This event will sell out, so grab a drinking buddy and your tickets today!
Save the Dates
Museum Store Sunday
Dec. 1
Happy Harley Days
Dec. 7, 14 and 21, 10 a.m.-6p.m.
Please note the Harley-Davidson Museum is open 363 days a year. The H-D Museum will be closed on Thanksgiving and Christmas.
About the Harley-Davidson Museum
A walk through the Harley-Davidson Museum® is a walk through the history of America. With an unrivaled collection of Harley-Davidson® motorcycles and memorabilia, a 20-acre, park-like campus, and a calendar full of activities, the H-D Museum™ is one of Milwaukee's top tourist destinations for visitors from around the globe. A visit to the H-D Museum™ is an experience that will stay with you for a lifetime. Make your plans to visit the Harley-Davidson Museum® at h-dmuseum.com.
Mentioned in This Press Release
Recent Press Releases by Harley-Davidson Museum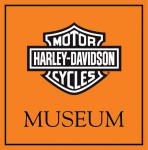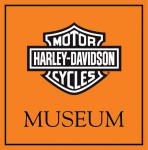 Nov 8th, 2019 by Harley-Davidson Museum
Veterans Day Appreciation, 8th annual Black Friday Beerfest and so many more reasons to be thankful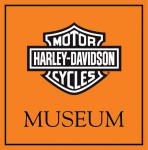 Oct 9th, 2019 by Harley-Davidson Museum
Kids of all ages will find fun at every turn at the Harley-Davidson Museum