Press Release
Nikki Otten Joins Milwaukee Art Museum as Associate Curator of Prints and Drawings
Expert in prints and drawings joins the Milwaukee Art Museum's curatorial team
Milwaukee, Wis. – October 2, 2018 – The Milwaukee Art Museum announces that Nikki Otten has joined its curatorial team as the Associate Curator of Prints and Drawings.
An expert on works on paper, Otten was most recently at the Weisman Art Museum, at the University of Minnesota, as the E. Gerald and Lisa O'Brien Curatorial Fellow. While there, Otten curated the exhibition Paper Mountains: Marsden Hartley's Landscapes, which is scheduled to open in late 2020 or early 2021. Previously, Otten served as a part-time research assistant in the Department of Prints and Drawings at the Milwaukee Art Museum for Degas to Picasso (2017) and Daring Technique: Goya and the Art of Etching (2018).
"Nikki's particular expertise aligns nicely with areas of strength in our collection," said Margaret Andera, interim chief curator and curator of contemporary art. "Her familiarity with the Museum, due to her previous experience here, has allowed her to quickly get involved in a number of projects."
Otten has curated a number of exhibitions and rotations for museums and galleries including The Romantic Spirit: Dark Dreams at the Chrysler Museum of Art, in Norfolk, Virginia (2017); Sem, Gigi & Caricature at the T. R. Anderson Gallery, at the University of Minnesota (2015); and A Means of Escape: European Posters from 1889 to 1930 at the Minneapolis Institute of Art (2011).
A promised gift from James and Susee Wiechmann to the Milwaukee Art Museum of more than 500 Jules Chéret posters includes funding for the associate curator of prints and drawings position. One of Otten's first major projects at the Museum will be organizing a traveling exhibition of the Wiechmann's Chéret posters.
Otten has an MA in art history from the University of Minnesota, where she is currently completing her doctoral dissertation, "Alien Microbes: The Telescope, the Microscope, and Symbolist Artistic Vision in Nineteenth-Century France." She also holds a BA in professional strategic communications from the same university.
Nikki Otten officially began her new role at the Museum on September 4, 2018.
About the Milwaukee Art Museum
Home to a rich collection of more than 30,000 works of art, the Milwaukee Art Museum is located on the shores of Lake Michigan. Its campus includes the Santiago Calatrava–designed Quadracci Pavilion, annually showcasing three feature exhibitions, and the Eero Saarinen–designed Milwaukee County War Memorial Center and David Kahler‒designed addition. In 2016, after a yearlong renovation, the Museum reopened its Collection Galleries, debuting nearly 2,500 world-class works of art within dramatically transformed galleries and a new lakefront addition. This reimagined space also allows for the presentation of additional changing exhibitions. For more information, please visit: mam.org.
Mentioned in This Press Release
Recent Press Releases by Milwaukee Art Museum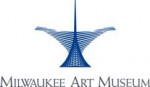 Feb 25th, 2020 by Milwaukee Art Museum
Updated yoga program explores new locations around the Museum and broadens the experience.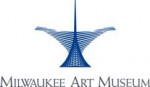 Feb 19th, 2020 by Milwaukee Art Museum
Visitors can make art inspired by Modern masters and enjoy dance and music performances.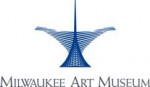 Feb 3rd, 2020 by Milwaukee Art Museum
The 2020 Scholastic Art Awards celebrate works by hundreds of talented Wisconsin students.