Press Release
NEWaukee Announces YPWeek 2019 Host Communities, Program Lineup
YPWeek to Expand Nationally in 8th Year
Milwaukee, Wisc. February 18, 2019 — NEWaukee is proud to announce the national expansion of YPWeek to include 21 communities and 100+ events in 2019. The program will be held April 19 to 27 in Wisconsin, as well as Chicago, Atlanta, and Salt Lake City. Wisconsin host communities will include: Beaver Dam, Beloit, Chequamegon Bay, Fond du Lac, Fox Cities, Green Bay, Hartford, Kenosha, Madison, Manitowoc, Marshfield, Milwaukee, Oshkosh, Racine, Sheboygan County, Stevens Point, Waukesha County and Wisconsin Rapids.
Started by NEWaukee in 2012, YPWeek is a weeklong platform for discovery, adventure and meaningful conversations about the issues that matter among young professionals. Each host community will present a variety of programs that empower young professionals to take ownership and pride in their city. YPWeek aims to engage the next generation of professionals, while also educating employers on workforce talent attraction and retention.
"Since we started YPWeek in 2012, people have reached out to us wanting to learn how to host the program in their own city," said
Angela Damiani
, CEO and co-founder of NEWaukee. "As we celebrate our 10th anniversary, it makes sense to share what we've learned to help other organizations better their communities."
On Thursday, February 7, YPWeek launched a completely redesigned website at ypweek.com. The website was a highly-anticipated project for YPWeek organizers and is expected to provide users a clean design that incorporates improved calendar functionality. Also new this year, each host organization will be responsible for deploying a survey to gather data on what their community's young professionals need from their city, officials and employers.
"As our national network continues to expand, we hope to use our collective voice to report on the state of young professionals across the country," Damiani said.
After four years of successful expansion of YPWeek in Wisconsin, NEWaukee announced an open call for national cities to join the movement in August 2018. In October 2018, NEWaukee invited interested organizers from across the country to Milwaukee to learn how to host their own YPWeek.
For more information about YPWeek 2019, please visit: www.ypweek.com.
NEWaukee is a social architecture agency that designs memorable in-person experiences that create a sense of belonging inside the communities and companies it works with. Visit www.newaukee.com to learn more.
YPWeek 2019 is a week long platform for discovery, adventure and meaningful conversations about the issues that matter among young professionals. This interactive conference brings together key leaders in the community, at purposefully chosen locations that integrate the unique cultural assets with meaningful learning or social interaction. The activities engage the next generation in experiences that are important to you as a YP while educating your employers on the important role these functions play in retaining you as their workforce. Visit www.ypweek.com to learn more.
Mentioned in This Press Release
Recent Press Releases by Newaukee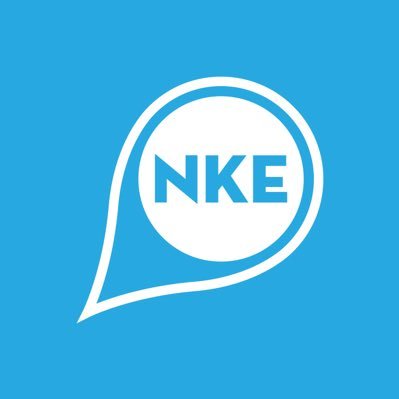 Oct 14th, 2020 by Newaukee
Tickets Available for NEWaukee's Virtual 'YPWeek' Conference on October 20 & 21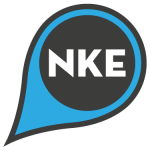 Feb 27th, 2020 by Newaukee
University Invests in NEWaukee Programming for Young Professionals