Press Release
Need for blood donations rapidly escalates as hospitals shift activity, reschedule surgeries
Versiti Blood Center of Wisconsin sees spike in need, particularly for O negative
Milwaukee, Wis., — May 11, 2020 – The need for blood donations has decreased over the past few months, with hospitals focusing on the treatment of COVID-19 patients. But Versiti Blood Center of Wisconsin now says that the need for blood donations has quickly shifted with hospitals resuming surgeries and anticipating trauma cases as safer at home orders are relaxed.
"The need is immediate," said Versiti Chief Medical Officer Tom Abshire, M.D. "These are extraordinary times, and there's been a lot of uncertainty because of the coronavirus. When dozens of blood drives were canceled in March and April because of the virus, we saw tremendous community outpouring at our donor centers. The need has now spiked again, and we seek the generosity of donors to ensure hospitals have the necessary blood products in hand as they resume elective surgery and other essential medical care."
Versiti indicates a particular need for O negative blood – the universal blood type used in trauma situations. With safer at home orders relaxing in some communities, and warmer weather on the horizon, a higher number of accidents and trauma events are anticipated.
Since it is the blood currently on hand that saves lives, maintaining a sufficient blood supply is essential to ensure patients in need receive optimal treatment.
To ensure ongoing donor safety, Versiti requires all employees to wear cloth face coverings as well as donors, when in a Versiti facility. Donors are asked to bring their own face covering if they have one.
Social distancing is also being practiced at all donation centers and community blood drives, and the temperature of all potential blood donors is being taken, as well as that of staff members. In addition, Versiti has implemented increased cleaning and disinfecting procedures in all donor centers and mobile donation sites.
Appointments can be scheduled by calling 1-877-BE-A-HERO or at versiti.org/Wisconsin.  Appointments are strongly encouraged. With coronavirus safety precautions in place, walk-ins could experience wait times.
About Versiti Blood Center of Wisconsin
Versiti Blood Center of Wisconsin is a not-for-profit organization headquartered in Milwaukee that specializes in blood services, esoteric diagnostic testing, organ, tissue and stem cell
donation, medical services and leading-edge research. We advance patient care by delivering life-saving products and services. For more information, visit versiti.org/Wisconsin.
Mentioned in This Press Release
Recent Press Releases by Versiti Blood Center of Wisconsin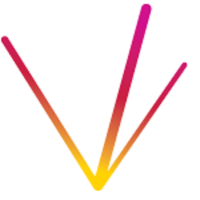 Feb 16th, 2021 by Versiti Blood Center of Wisconsin
Versiti Blood Center of Wisconsin calling on donors to help as supplies drop; blood types O-negative, O-positive most needed