Press Release
Museum of Wisconsin Art celebrates ten years in its modernist Mothership
Ten artist talks and an April 8 birthday bash are planned to commemorate the occasion
WEST BEND, WISCONSIN–February 14, 2023—In April 2023, the Museum of Wisconsin Art (MOWA) will celebrate the tenth anniversary of its West Bend facilities designed by architect Jim Shields of HGA. Affectionately dubbed the "Mothership" for its modernist, design, MOWA has evolved from a small local community gallery into a vital cultural organization that represents the art and artists of the entire state.
The two-story 32,000-square-feet museum follows the triangular geometry of the site, curving in a gentle arc along the west bend of the
Milwaukee River
. It offers a luminous interior and spectacular vistas of the river and adjacent downtown West Bend through 5,100-square-feet of windows. Inside are several permanent collection and temporary exhibition galleries plus several flexible display spaces. The dramatic two-story atrium frequently hosts large-scale installations and video projections. The four-acre surrounding campus is home to groves of quaking aspen trees and 1,200 flowering hydrangeas with bridges, contemporary sculptures, and meandering pathways that connect MOWA to downtown West Bend.
"This facility was the result of the vision of a small group of dedicated supporters who knew the museum had the potential to become a vibrant hub for the community and artists alike," said MOWA Executive Director and CEO Laurie Winters. "Ten years later, we've exceeded all expectations and are excited to embark on the next ten."
To commemorate the anniversary, MOWA has enlisted ten Wisconsin artists to give talks throughout the year. A mixture of emerging and established artists will speak in a series dubbed
TENtalks which are free for members to attend. Artists include Michelle Grabner, Vaughan Larsen, David Lenz, Lon Michels, Brennen Steines, Fred Stonehouse, Tom Uttech, Della Wells, and Jason S. Yi. MOWA architect Jim Shields will speak on Saturday, April 8 at 2:00 during MOWA's Tenth Anniversary Birthday Bash which kicks off at 10:00 with a special edition of its monthly family art-making program, Second Saturday.
The Museum of Wisconsin Art in West Bend is open Wednesday–Sunday, 9:30–4:00. Admission as low as $15 includes a complimentary annual membership providing unlimited visits for one full year.
Mentioned in This Press Release
People
:
Brennen Steines
,
David Lenz
,
Della Wells
,
Fred Stonehouse
,
Jason S. Yi
,
Jim Shields
,
Laurie Winters
,
Lon Michels
,
Michelle Grabner
,
Tom Uttech
,
Vaughan Larsen
Recent Press Releases by Museum of Wisconsin Art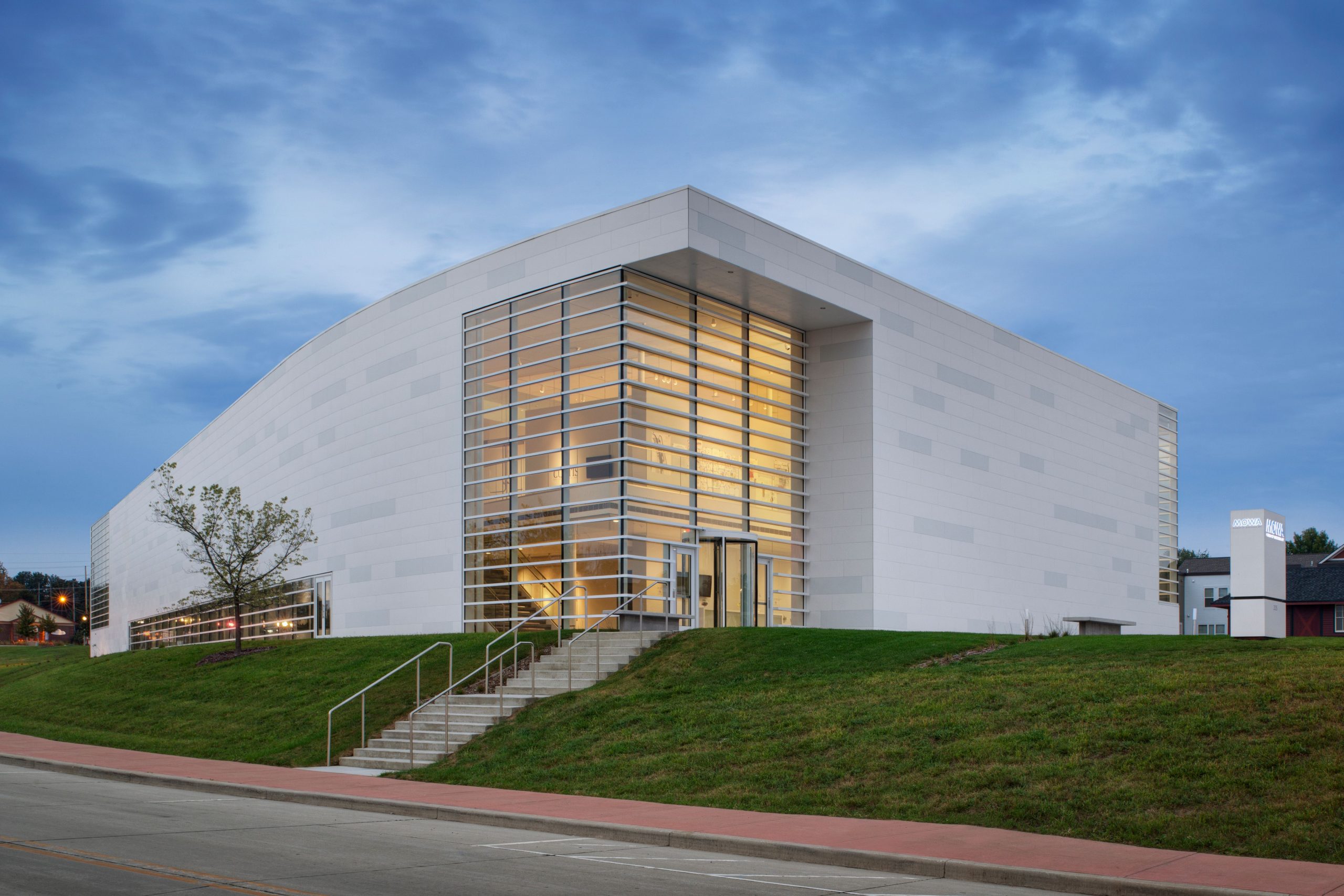 Feb 14th, 2023 by Museum of Wisconsin Art
Ten artist talks and an April 8 birthday bash are planned to commemorate the occasion